If you take a trip to the magnificent Yorkshire Coast whilst staying at High Oaks Grange then a visit to Bempton Cliffs should be included in your places to visit. Located between Filey and Bridlington, it is a 50 minute drive from our gates.
The white chalk cliffs are one of the UK's top nature reserves and is managed by RSPB. Around half a million seabirds gather here between March and October to raise a family on the towering cliffs which overlook the North Sea. It's not just the birds that flock here but people too, to watch their incredible displays.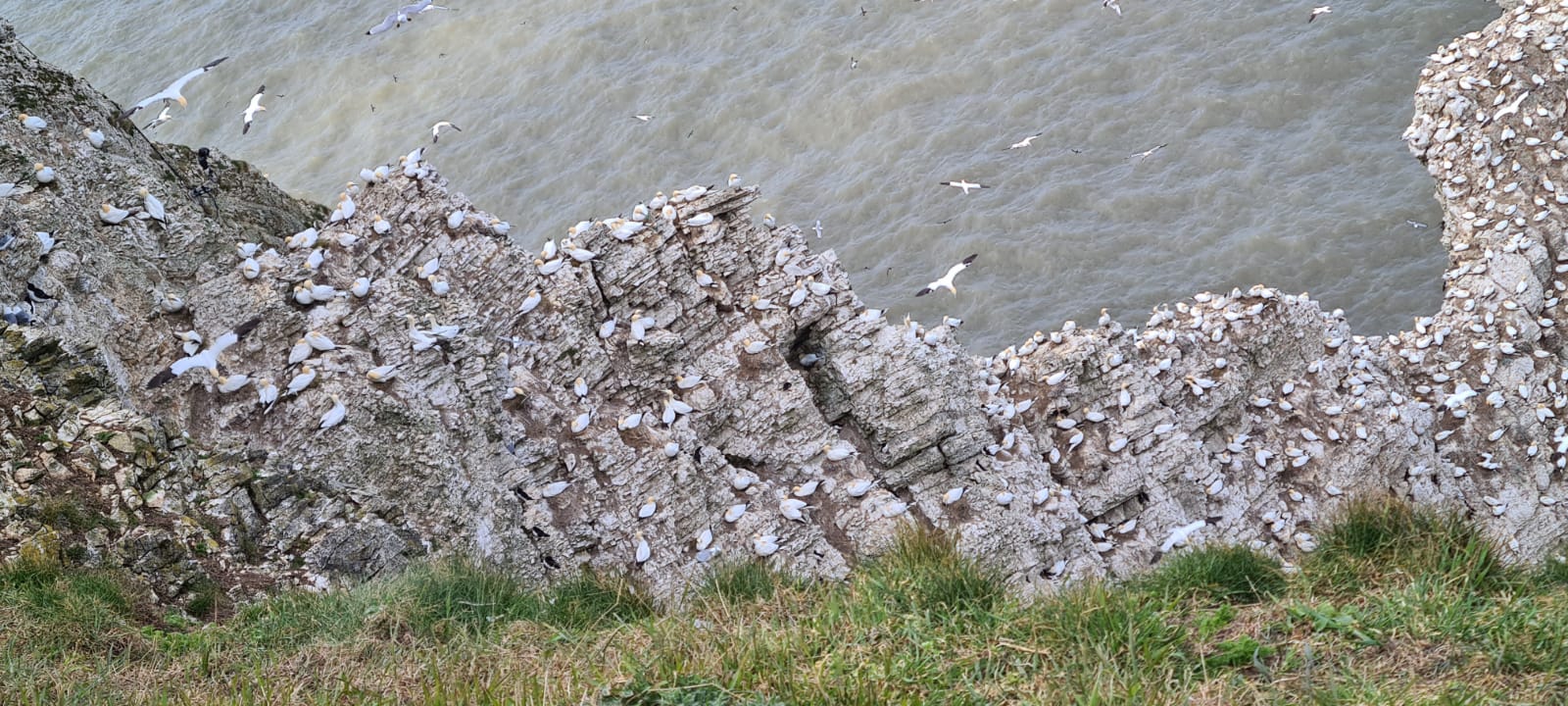 Seabirds include the huge Gannets, Guillemots and the black and white Razorbills. However, the main star attractions are the Puffins. These small birds with their distinctive orange feet and colourful beaks during breeding season nest in the cliffs between April and August. You can watch them dive into the sea on their fishing expeditions and return to their nests with the catch of the day.  During April and May, it's a game of spot the puffin as many hide in the cracks of the cliffs whilst nesting. Although, in June they are much more visible and you can watch their comedic antics. We'd recommend you bring along your binoculars so that you can get a great view from the strategically placed viewing platforms. If you are a budding wildlife photographer, then you'll definitely want to bring your camera.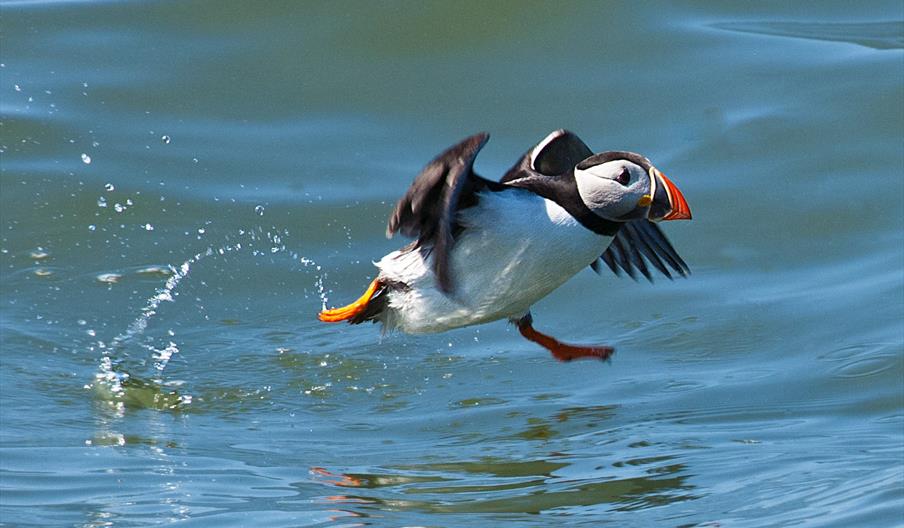 It isn't just the seabirds here but also bottlenose dolphins can often be seen playing as they swim between Whitby and Flamborough when the waters are calm. Minke whales are also known to swim close to the cliffs and the best time to see them is between June and September.
If you can tear yourself away from the amazing sites of the seabirds and the stunning headlands, Bempton Cliffs is also home to grassland birds which live amongst the grasses and the trees. Tree Sparrows are year-round residents and Barn Owls can be seen swooping late afternoon.
If you enjoy wildlife then a visit to Bempton Cliffs is an unmissable visit.