The North York Moors offers endless opportunities for exercise or leisurely contemplation of its varied beauty. It stretches from the Yorkshire Coast to the Yorkshire Dales embracing the long coastlines stunning views.

Footpaths , trails and cycleways wend their way across the landscape, taking you through hidden sleepy villages or up to dramatic cliff top panoramas. The Cleveland Way and Wolds Way long distance walks both traverse this countryside. From deep forest trails to wild moorland heights, the beauty of nature and her wildlife is all around you.
The outstanding North York Moors with heather covered rolling hills, valleys, rivers and abundant wildlife lead all the way to the Yorkshire Coast where you can visit Whitby, Scarborough, Filey and Robin Hoods Bay. Whether enjoyed through active exploration or from the warmth of a village pub, the North York Moors has something new to offer in every season. Share the changing scenery as the glow of autumn brings peace from the summer crowds and nature wraps herself in russet browns, preparing for the sleep of winter.
Some of our favourite places to visit in the North York Moors national park are:
Goathland - This bracing moorland village has attracted visitors since the 19th century, but numbers soared following its appearance (as 'Aidensfield') in the television series 'Heartbeat' and its role in the 'Harry Potter' films. It's fun to arrive on the trains of the North Yorkshire Moors Railway, after which walkers can enjoy lots of local strolls and hikes.
Hutton le Hole - One of the most picturesque of the villages in the National Park lies in a natural hollow or hole, hence its name. On either side are the limestone headlands of the Tabular Hills, while to the north the land rises steadily to heather-clad Spaunton Moor. A clear moorland stream, Hutton Beck, splashes and winds its way through the pillowy mounds that form the village green, traditionally cropped by the local sheep.
Levisham - This beautiful isolated moorland village overlooks Newton Dale; the road plunges down towards the station, a watermill and a church, on Levisham Beck. It is a highly scenic spot, where Levisham station is now used as one of the stopping places for the North Yorkshire Moors Steam Railway, whose tracks take visitors on a riveting journey through spectacular wood and moors scenery between Grosmont and Pickering. The station has often been used as a setting for scenes in some of TV's most famous productions - these include; All Creatures Great and Small, Brideshead Revisited, Poirot and Sherlock Holmes.
Rosedale Abbey - Steep and winding routes on either side of the dale lead down to the village of Rosedale Abbey, a popular target for country walks. Despite its name, there never was an abbey here – just a small Cistercian nunnery, of which only a stone turret or belfry remains in the village churchyard.
North York Moors National Park | 01439 772737
North York Moors Railway | 01751 472508 www.nymr.co.uk
Ryedale Folk Museum, Hutton le Hole | 01751 417367 www.ryedalefolkmuseum.co.uk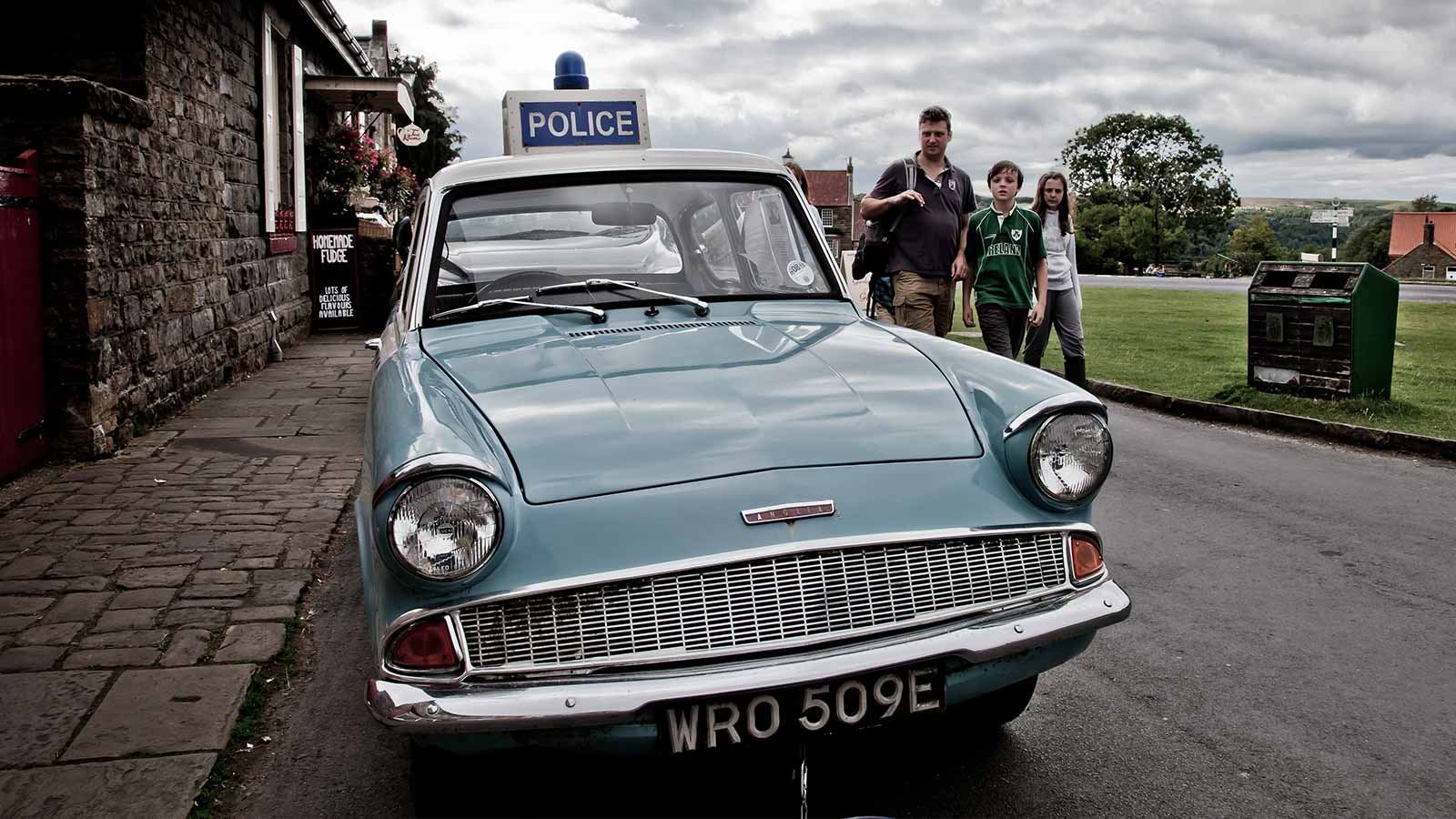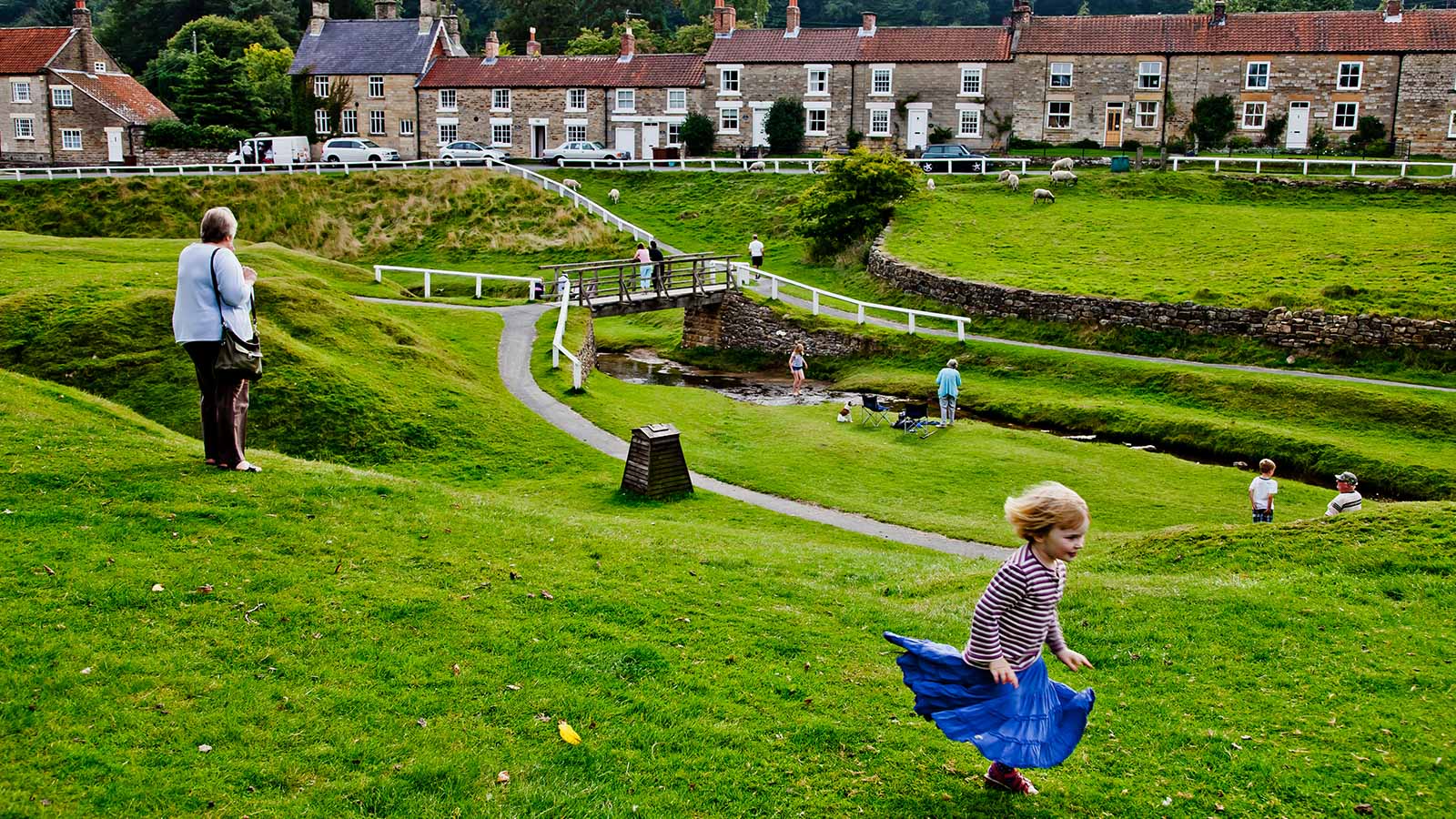 You can discover more local attractions at: www.ryedale.mumbler.co.uk