Whitby is dominated by the cliff-top ruins of a beautiful 13th century Abbey. This quaint maritime town, with its old cobbled streets, picturesque houses and sandy blue flag beach, is set among fine stretches of coast with spectacular cliffs and bays.
199 steps lead down from Whitby Abbey to the old town where you find yourself in a shoppers paradise. With an array of unique shops offering local crafts, famous Whitby Jet jewellery, maritime memorabilia and antiques, you are sure to find that holiday treasure.
A selection of diverse attractions includes the Captain Cook Memorial Museum, Victorian Jet Works, the Dracula Experience and Whitby Museum, which offers a cabinet of curiosities from geology to jet carving, birdlife to bygones and costumes to clocks.
For food connoisseurs, Whitby has it all. Award winning seafood restaurants, continental delights, traditional sea-shanty inns preparing locally cooked produce and olde worlde English tea rooms serving freshly baked pastries and Yorkshire teas.
Only a couple of miles down the coast from Whitby and seemingly perched on the edge of a cliff and trapped in a bygone era sits the picturesque and ancient fishing village Robin Hood's Bay. Its hidden, narrow cobbled streets with higgledy piggledy houses whispering tales of smuggling antics. With rock pools, cliffs and sandy beaches, Robin Hood's Bay is still a thriving community but a treasure for those who wish to get away from it all.
Captain Cook Museum:
Grape Lane
Whitby
Tel: 01947 601900
www.cookmuseumwhitby.co.uk
W Hammond Jet Shop:
112 Church St
Whitby
Tel: 01947 603330
www.whitbyjetstore.com
Whitby Tourist Information Centre:
Langbourne Rd
Whitby
North Yorkshire
YO21 1YN.
Tel: 01947 602674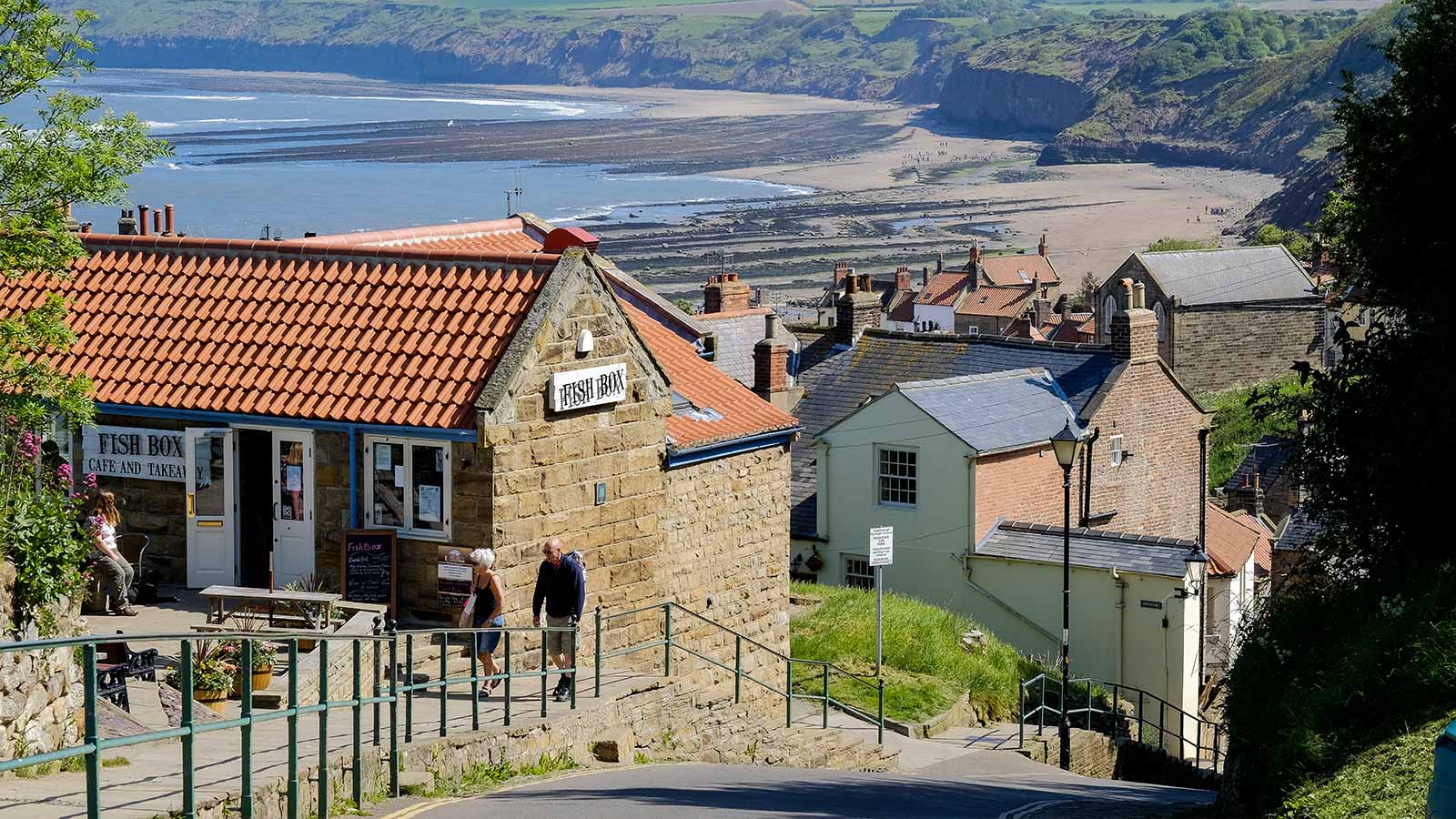 You can discover more local attractions at: www.scarborough.mumbler.co.uk