If you're looking for a short walk by the seaside, with plenty of sights to entertain the kids, then read on to discover more about the pleasant walking route between Boggle Hole and Robin Hood's Bay.
This route is about 1 mile long, following a section of the Cleveland Way National Trail, and there are wonderful views of the North York Moors coast from the elevated path.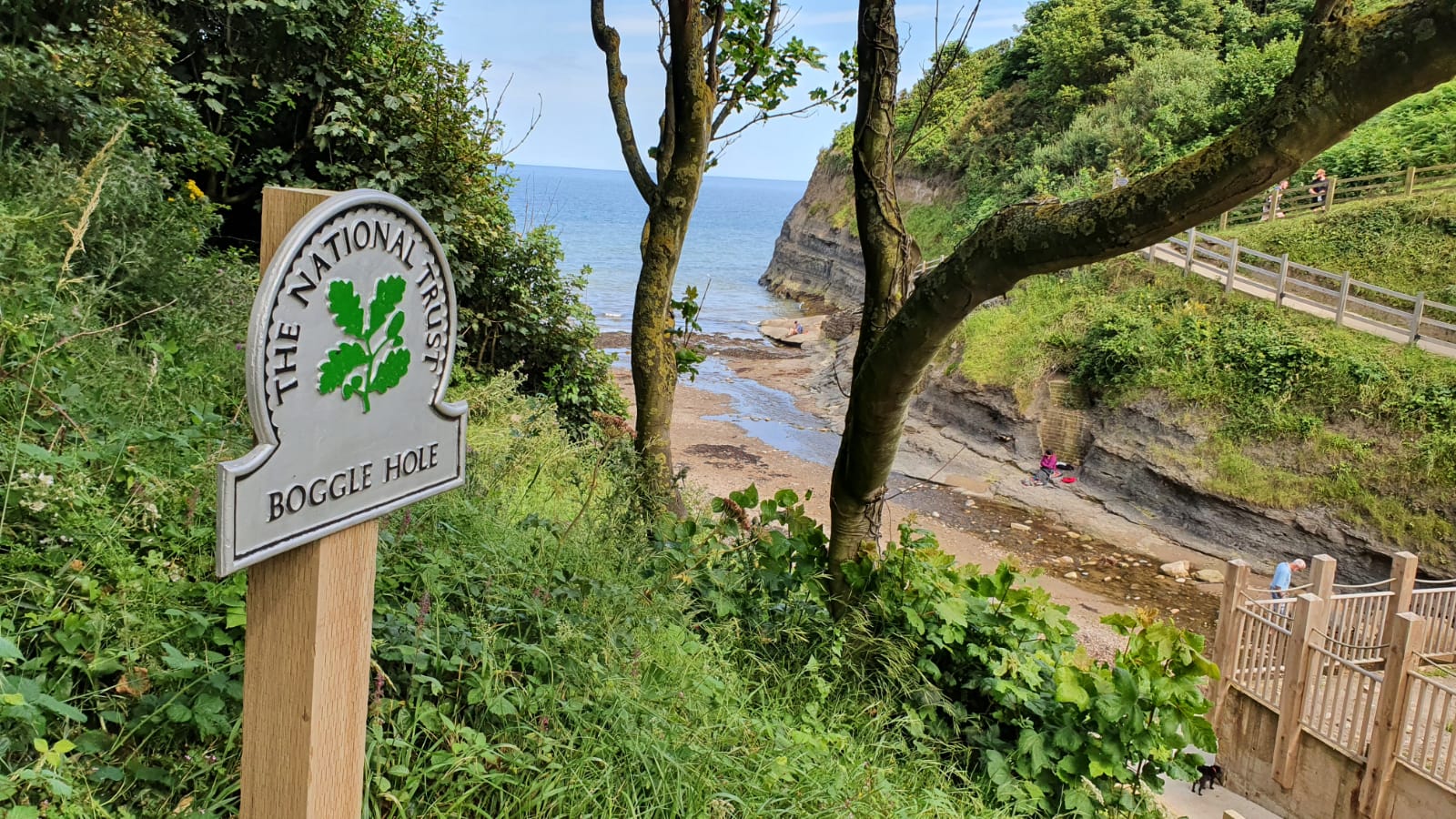 You start the walk from Boggle Hole. The area is named after the local name for a hobgoblin, a mischievous 'little person' thought to dwell in the natural sea caves along the coast.
In years gone by, smugglers used these caves to conceal their contraband including rum and tobacco. The lovely beach is a popular place for fossil hunters so keep your eyes peeled as you make your way through the area.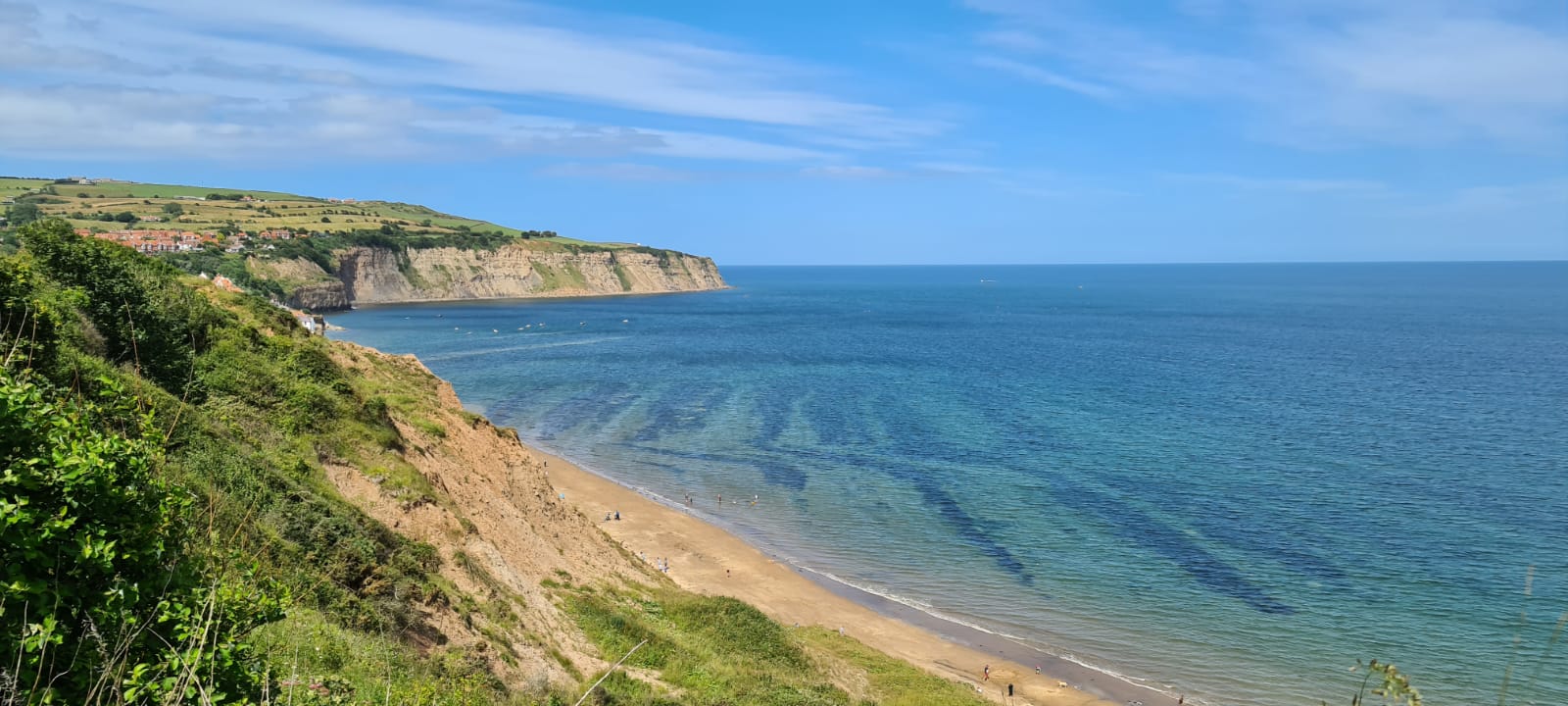 As you follow the Cleveland Way northwards, it will lead you up a quite a few steps through a wooded area, where the trees overhead form natural tunnels here and there. When you emerge onto the clifftop, the view of the sea will take your breath away!
The path passes fields full of cows and horses, and you're likely to spot many coastal birds overhead. And don't be surprised if you suddenly catch the scent of hay: Lady's Bedstraw, a distinctive grassland plant with eye-catching yellow flowers, grows abundantly on the cliffs and gives of the aroma of freshly cut hay!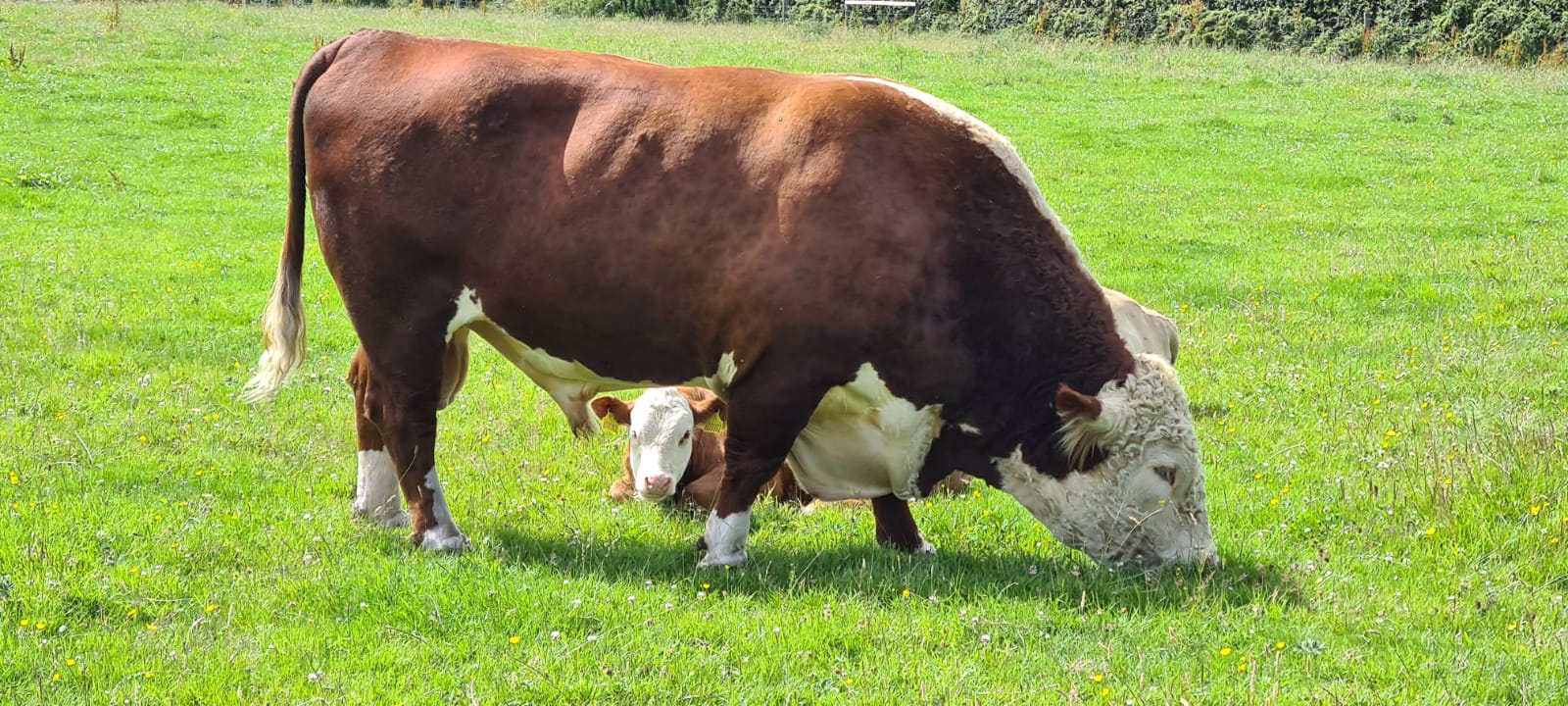 Before long you will spot the picturesque fishing village of Robin Hood's Bay. It's one of the jewels of the Yorkshire coast with lots of delightful old fishermen's cottages and a lovely beach. There's plenty to see and do here, and we particularly recommend stopping for fish and chips or ice cream… or both!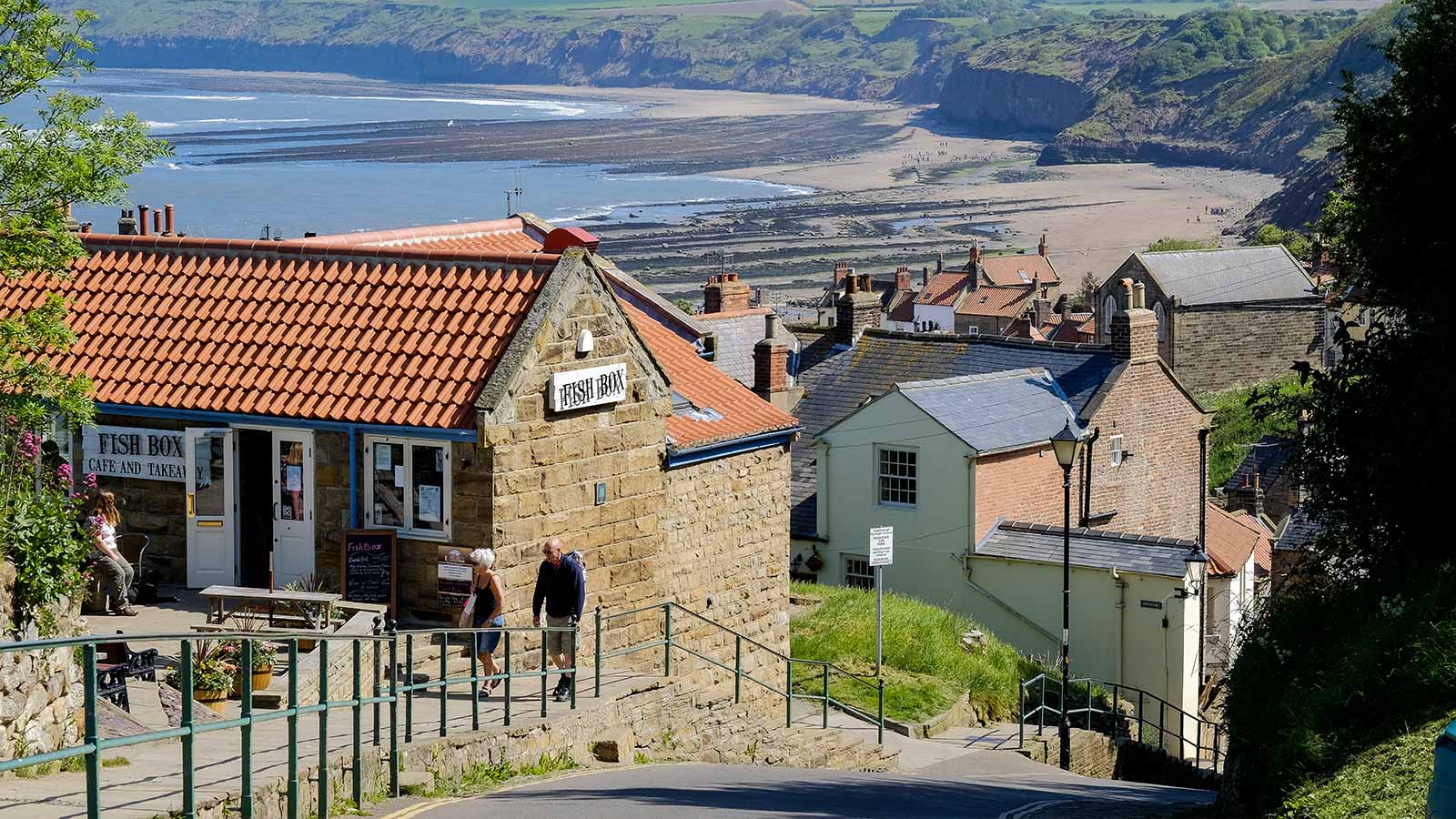 At low tide you can return to Boggle Hole along the beach, but please carefully check the tide times beforehand. It's a lovely section of shoreline with fine views of the bay and surrounding cliffs, and gives you a different perspective for the return journey.
If the tide is in however, the walk back along the clifftop is just as pleasant, and you can say hello to the cows and horses again!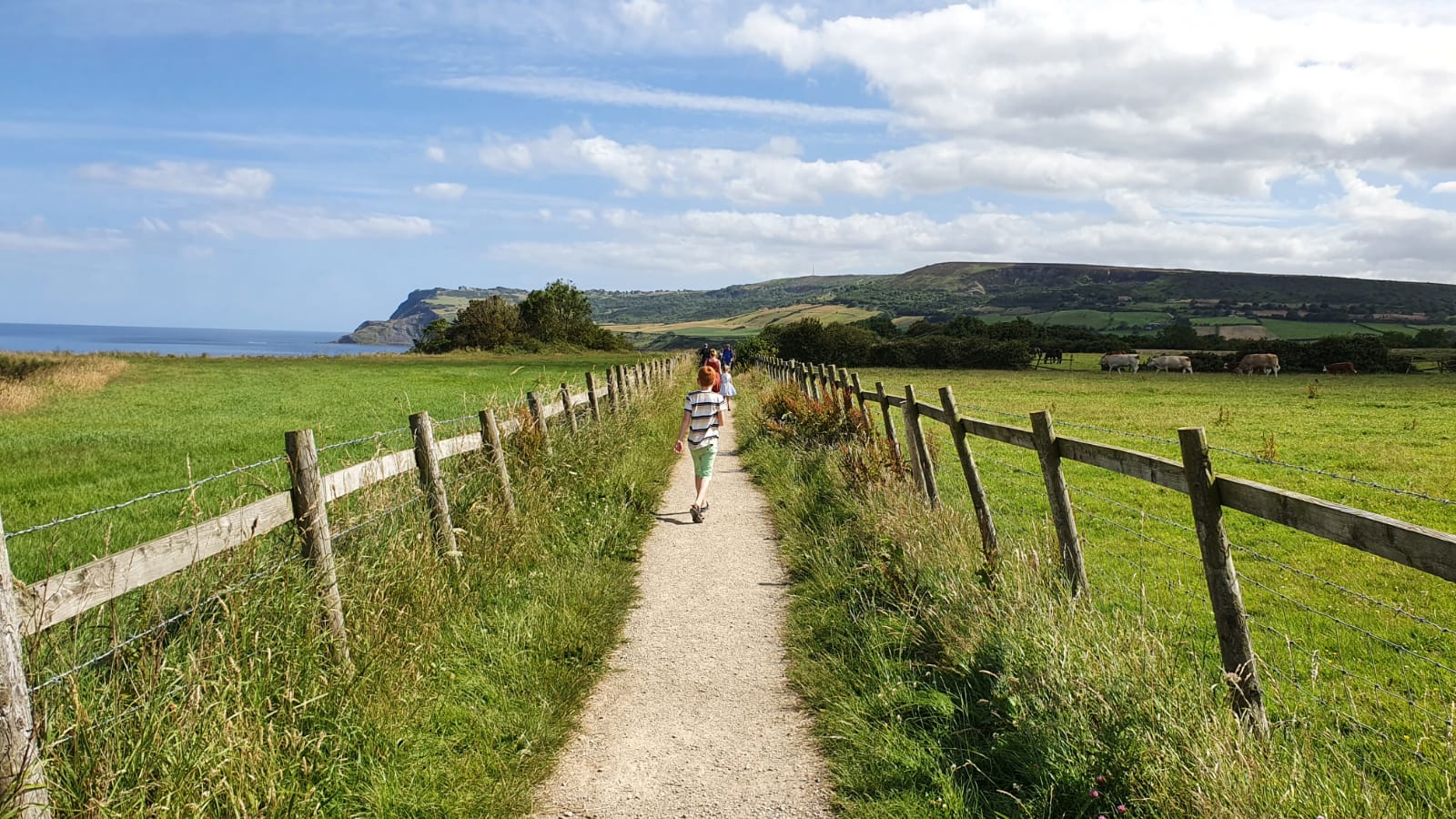 The walk itself can take around an hour there and back if you have children with you. However, if you spend some time at Robin Hood's Bay or factor in an afternoon on the beach, you can easily make a day of this delightful walk.


Walk Stats:
Difficulty – Easy
Great for – Family fun, beach time, sea views
Length – 2 miles there and back
Time – Approx 1 hour
Start/Finish – Boggle Hole car park
Refreshments – Quarterdeck Café at Boggle Hole Hostel, or Robin Hood's Bay