Castle Howard is one of our favourite attractions local to High Oaks Grange, but did you know that there's a fantastic walking route around the grounds and surrounding parkland? Come with us to discover more about this invigorating trail...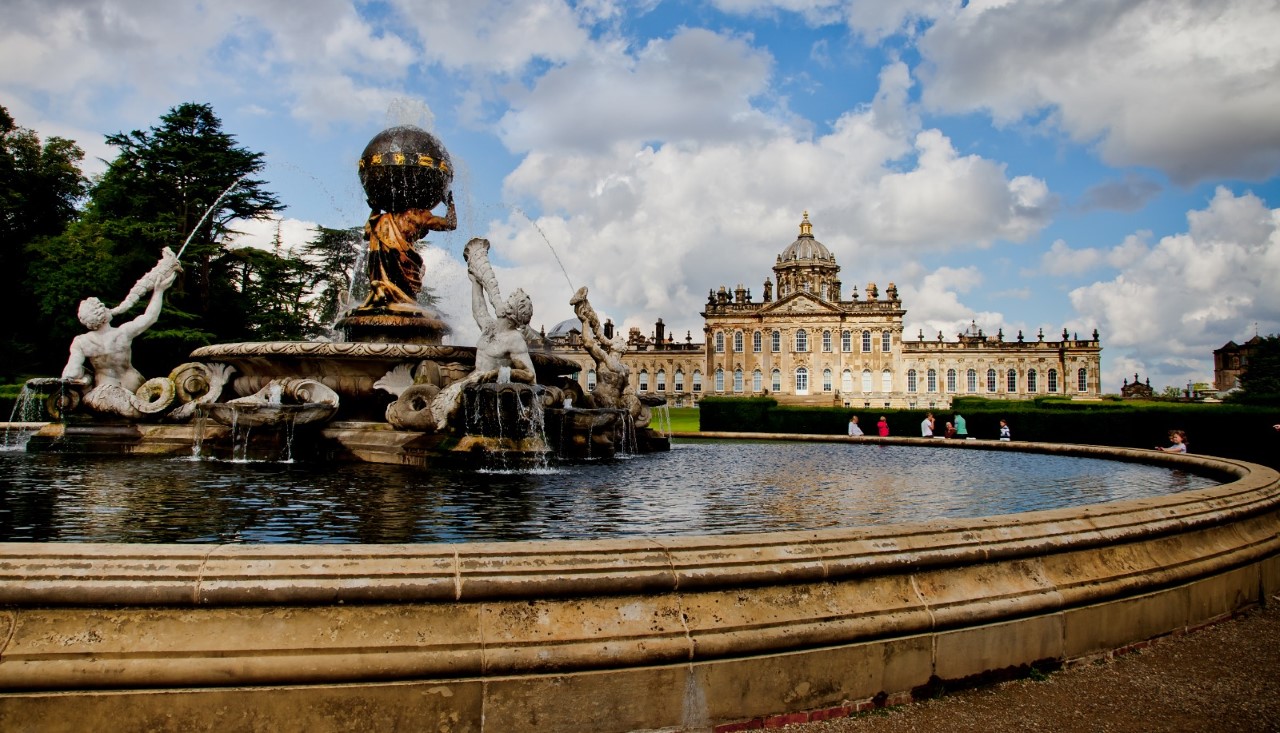 The Walk:
This 5-mile walk exploring the Castle Howard parkland starts outside the courtyard to Castle Howard – a perfect spot for a pre-walk coffee or post-walk refreshment. It skirts past the village of Coneysthorpe, and offers a tremendous insight into Castle Howard's unrivalled setting, surrounded by parkland and a farmed and forested landscape. There's also a slightly shorter alternative route, though both walks give fantastic views of Castle Howard itself and its iconic landmarks: the the Great Lake, the Temple of the Four Winds, and the Mausoleum. The routes converge to bring you up the grand tree-lined Avenue to the Obelisk, which stands at the entrance to the house and estate.
The route is gently undulating, on tarmac roads and grassy paths which can be muddy in winter and after spells of heavy rain. There are no stiles en route. Take care when walking on the road edge near Castle Howard; it's a busy road with fast-moving traffic. 
Walk Stats:
Difficulty - Easy/moderate
Great for - Family walks, big-sky views, history buffs
Length - 4.4 miles (7km) or 5 miles (8km)
Time - 3 hours
Start/Finish - Castle Howard car park (free parking)
Refreshments - Castle Howard
Toilets: - Castle Howard
About Castle Howard:
Castle Howard is one of England's finest stately homes, and sits in rolling parkland in the Howardian Hills Area of Outstanding Natural Beauty. The main house – initially designed by John Vanbrugh, with help from Nicholas Hawksmoor – took over a century to complete and is a fascinating blend of architectural styles. 
But it's the monuments in the estate grounds that are the best-known landmarks, notably Hawksmoor's elegant, colonnaded Mausoleum (private burial place of the Howard family) that can be seen from afar. Another Hawskmoor monument, the mysterious Pyramid (of 1728), presides over magnificent estate views from its hilltop site, while at a crossing on the Great Avenue, by the main entrance, soars a 100-foot-high Obelisk (1714). You'll encounter all these monuments on the walk, while a short diversion to the New River Bridge also grants fine views of the majestic Temple of the Four Winds, once used as a rather refined garden retreat by the Howard family.
If this sounds like the perfect walk for you, you can download the walk map and guide here.