It's time for our next guest blog! We recently welcomed a lovely family of four to High Oaks Grange, and they had a wonderful time. In fact, they enjoyed their weekend with us so much, that mum Rebecca wanted to write a blog post for us!
We love hearing about our guests' holidays, so without further ado, here's a little insight into a weekend at Barn Owl lodge…
I live in Scarborough with my husband and our two children, so we'd never really considered going on a staycation so close to home. However, some friends of ours had recently visited High Oaks Grange and absolutely raved about it, so we thought we'd give it a go. We do like to take the kids away for the weekend sometimes, and honestly it was quite nice to only be going 30 minutes down the road! It was also really lovely to be able to take our dog, Hector.
When we arrived on Friday, we were greeted at reception by the estate manager Anna, and she directed us to our home away from home for the weekend. We were staying in Barn Owl lodge, and we all fell in love with it straight away. I'd chosen to stay in the lodges because I thought they'd be perfect for a cosy autumn break, and Barn Owl certainly didn't disappoint. It was warm, luxuriously furnished, and so tastefully decorated. While the kids raced upstairs to choose who got which bed, we were more interested in the welcome basket in the kitchen! Yorkshire tea, special High Oaks Grange coffee, tasty biscuits and Henderson's Relish crisps were waiting for us, and it just felt so thoughtful and all Yorkshire produce. Even Hector got a doggy welcome basket, including some treats which he loved!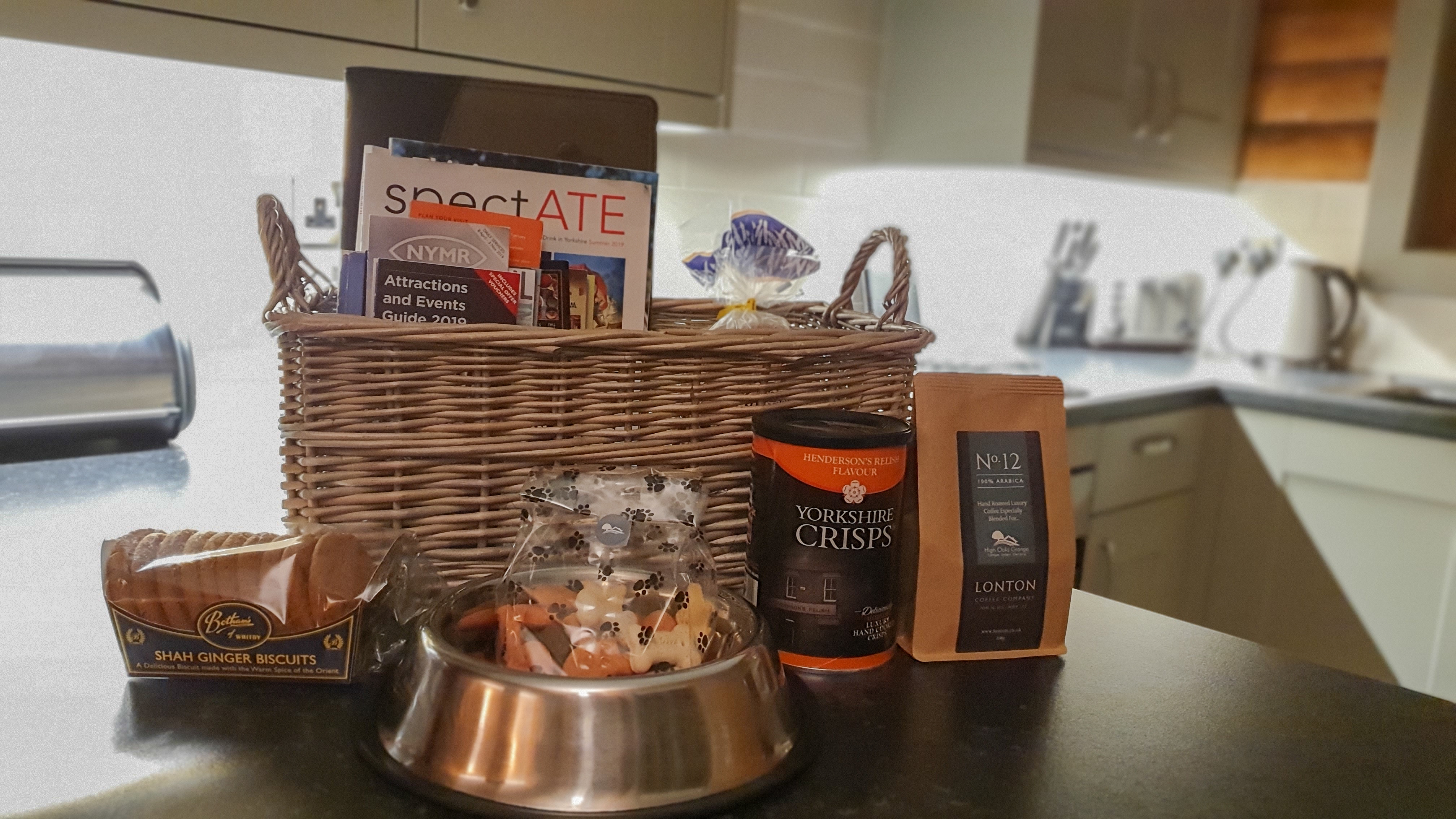 When it was time to go out for tea, we ventured into the very quaint town of Pickering, and decided to head to the Bay Horse Inn. It's a really cosy and welcoming pub, and the food was delicious. Nice hearty portions, lovely presentation, and a big hit with the kids, too.
As soon as we got back to the lodge, we were all desperate to jump in the hot tub. It was amazing! We absolutely loved it, and it was nearly impossible to convince our children to get out at bedtime. Once we'd successfully put them to bed, we jumped back in the hot tub with a glass of wine each. It was the perfect, blissful end to our first day at High Oaks Grange.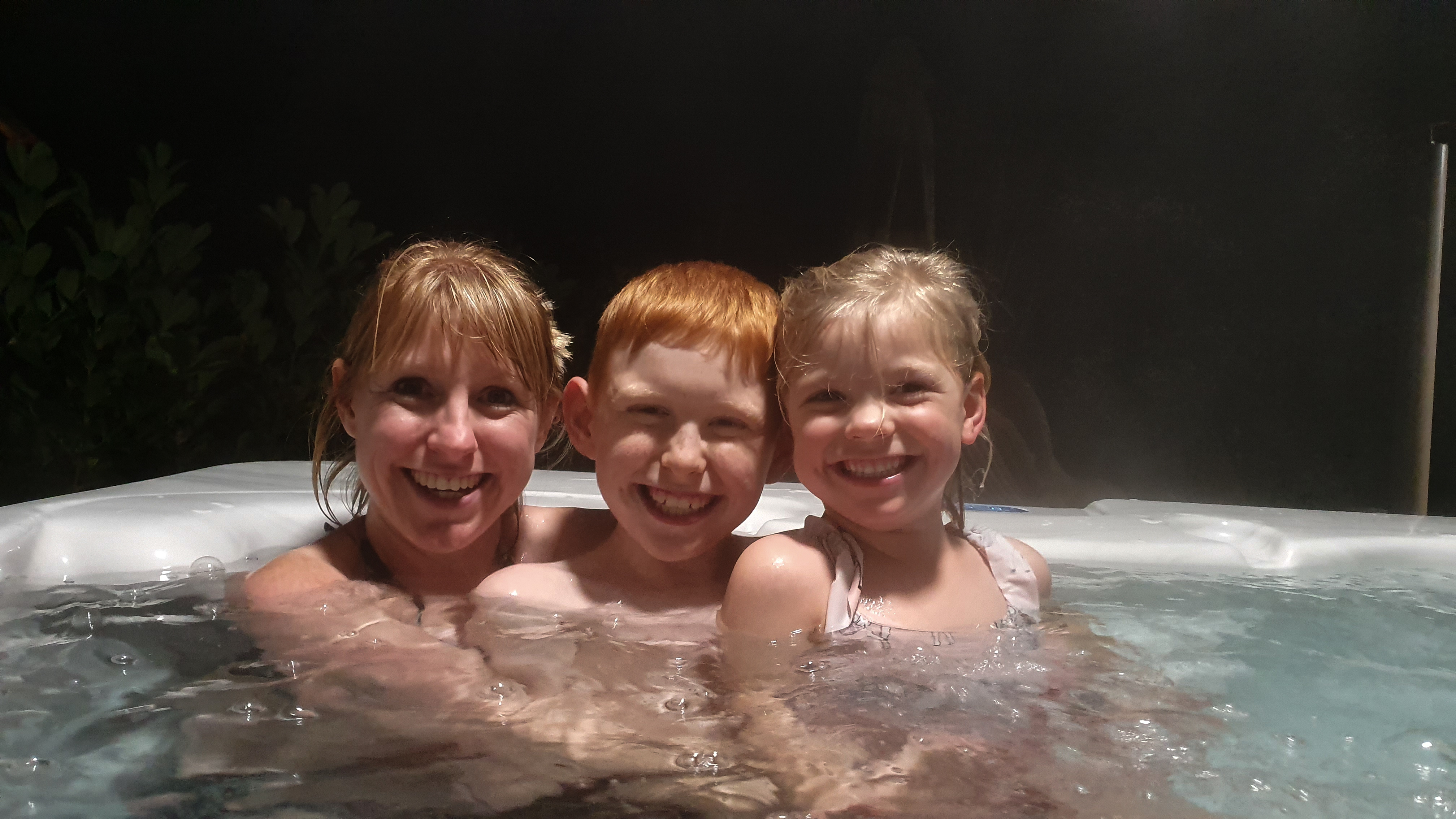 We were up bright and early on Saturday morning with two very excited children, so we decided to walk to the farm shop next door for breakfast. We were very impressed with Cedar Barn. The farm shop is full of all the fresh produce, meats, cheeses, and tasty treats you could ever need, and the café was fantastic. I enjoyed a beautiful vegetarian breakfast, and they even accommodated my daughter's request for "a smiley face breakfast." It's definitely worth paying a visit to Cedar Barn during a stay at High Oaks.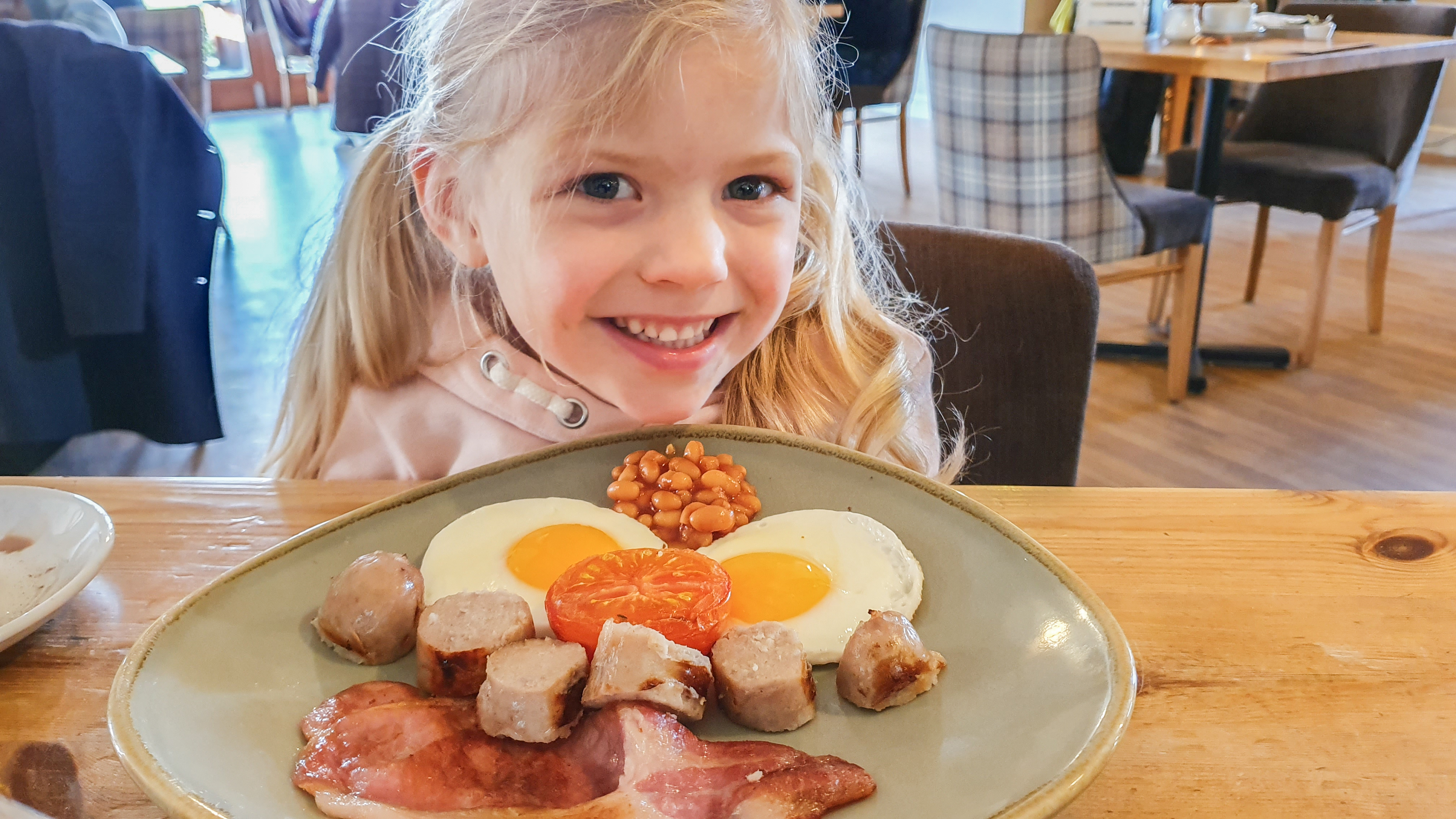 Next, we headed to Dalby Forest to have a wander around the Zog Trail and enjoy a bit of fresh air. It was lovely to see the forest covered in autumn leaves, Hector enjoyed a paddle in the stream, and the kids wore themselves out on the play area.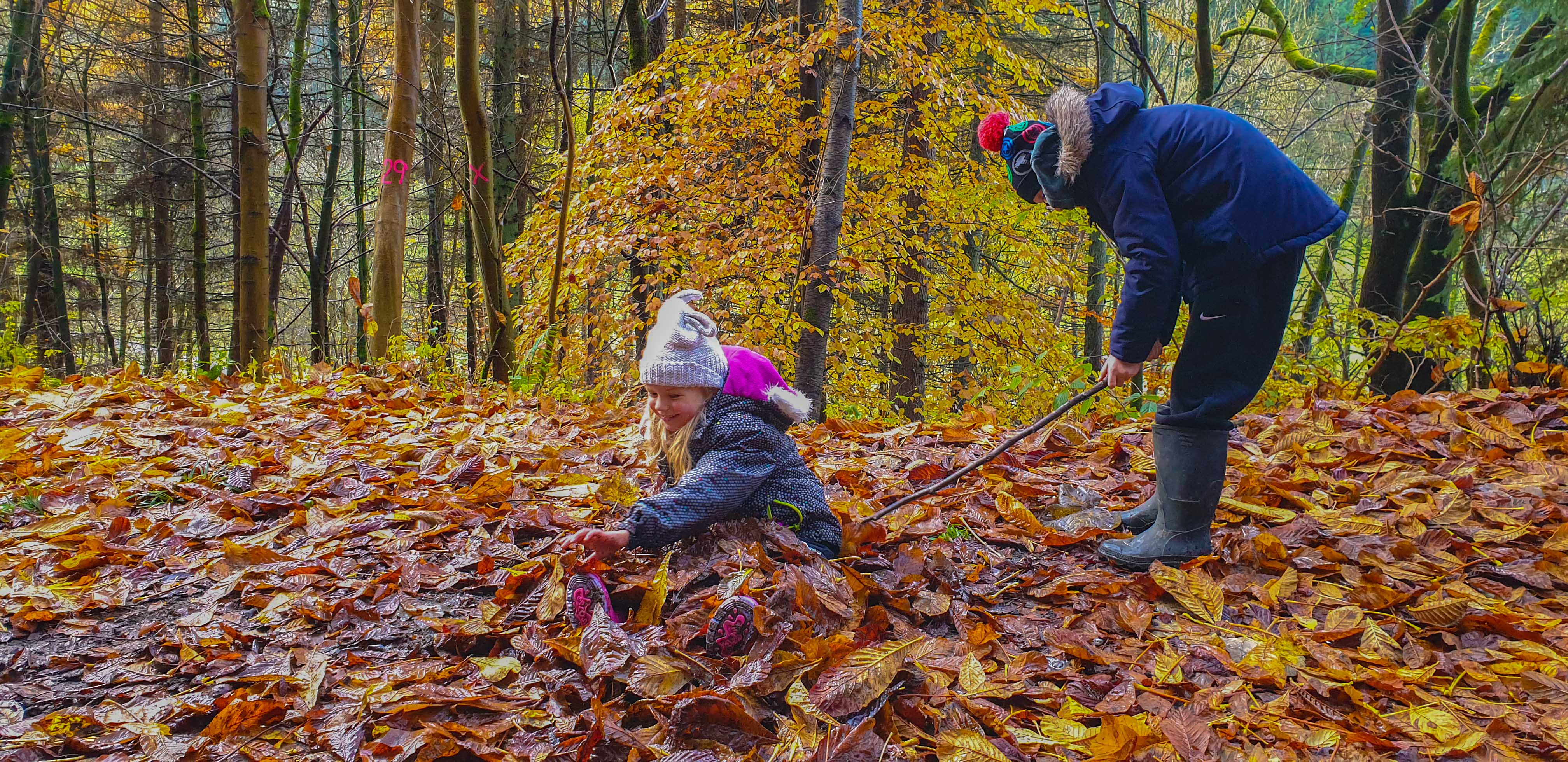 In the evening we visited Willowgate Bistro in Pickering. We all enjoyed our meals there; especially my husband who opted for a large steak and chips. Once back at the lodge, and after the kids were tucked in, we enjoyed some more wine and just chilled out. The Smart TV in the living room was a fantastic touch, as we were able to log into our Netflix account and catch up with our favourites shows, like we would at home.
After the busy antics of the day before, we all fancied a lazy Sunday. We took Hector for a walk around the estate and had a look at the other properties. We've been reliably informed by our children that we absolutely have to come back for a stay in one of the glamping pods! We spent the rest of the morning in the lovely hot tub, before heading out to the White Swan in Pickering for Sunday lunch. It was definitely a very food-orientated weekend! Once we'd returned to High Oaks Grange, we all played a game of Roald Dahl Monopoly and enjoyed our last few hours in our cosy lodge. My husband even managed to watch the big match on the TV using Google Chromecast - he was very impressed!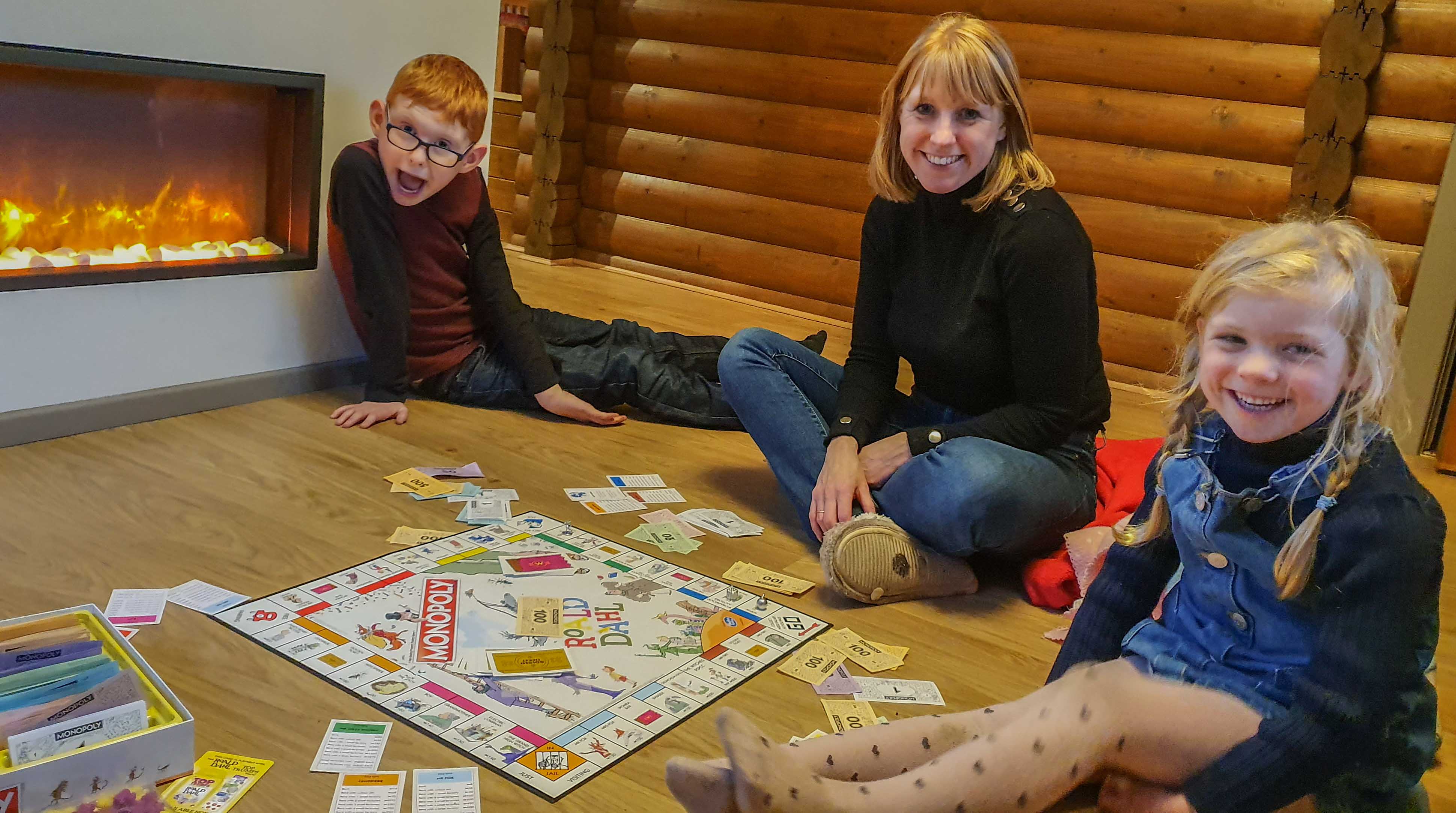 We were so reluctant to leave, because we had all felt so at home at High Oaks Grange. In the car on the way back to Scarborough, we shared our favourite memories from the weekend. The hot tub was a favourite element for all of us, as well as the cosy feeling of the lodge and the comfy beds.
In short, I wouldn't hesitate to recommend a stay at High Oaks Grange to anyone. The estate is so peaceful and beautiful, and it was a brilliant place to bring our children and our dog. Everything was meticulously thought out; from the generous welcome baskets to the luxury toiletries and robes provided. We had such a lovely time, and we'll definitely be back... most probably in a Glamping Pod if the kids get their way! 
Here are some more pictures of our amazing weekend...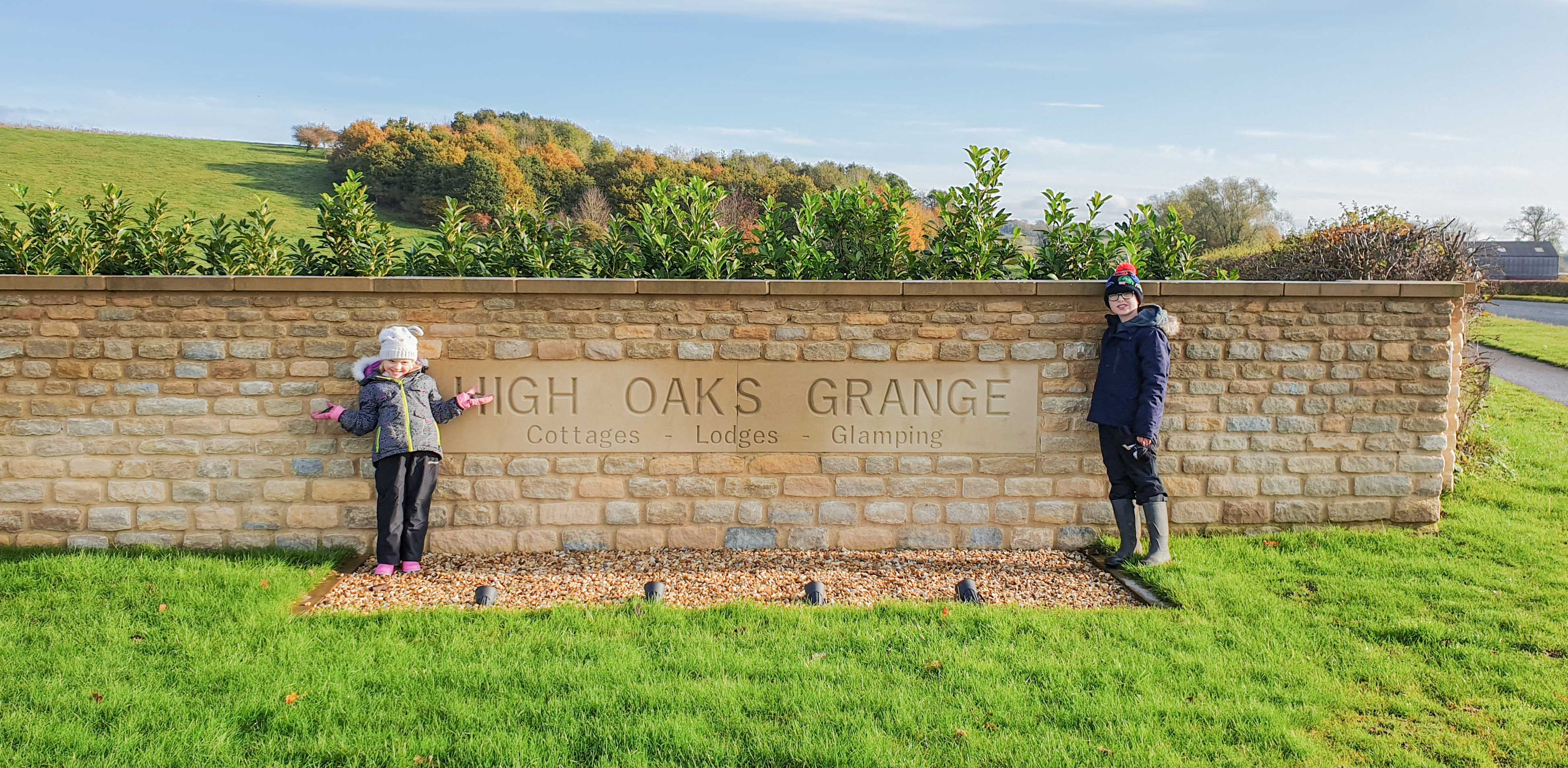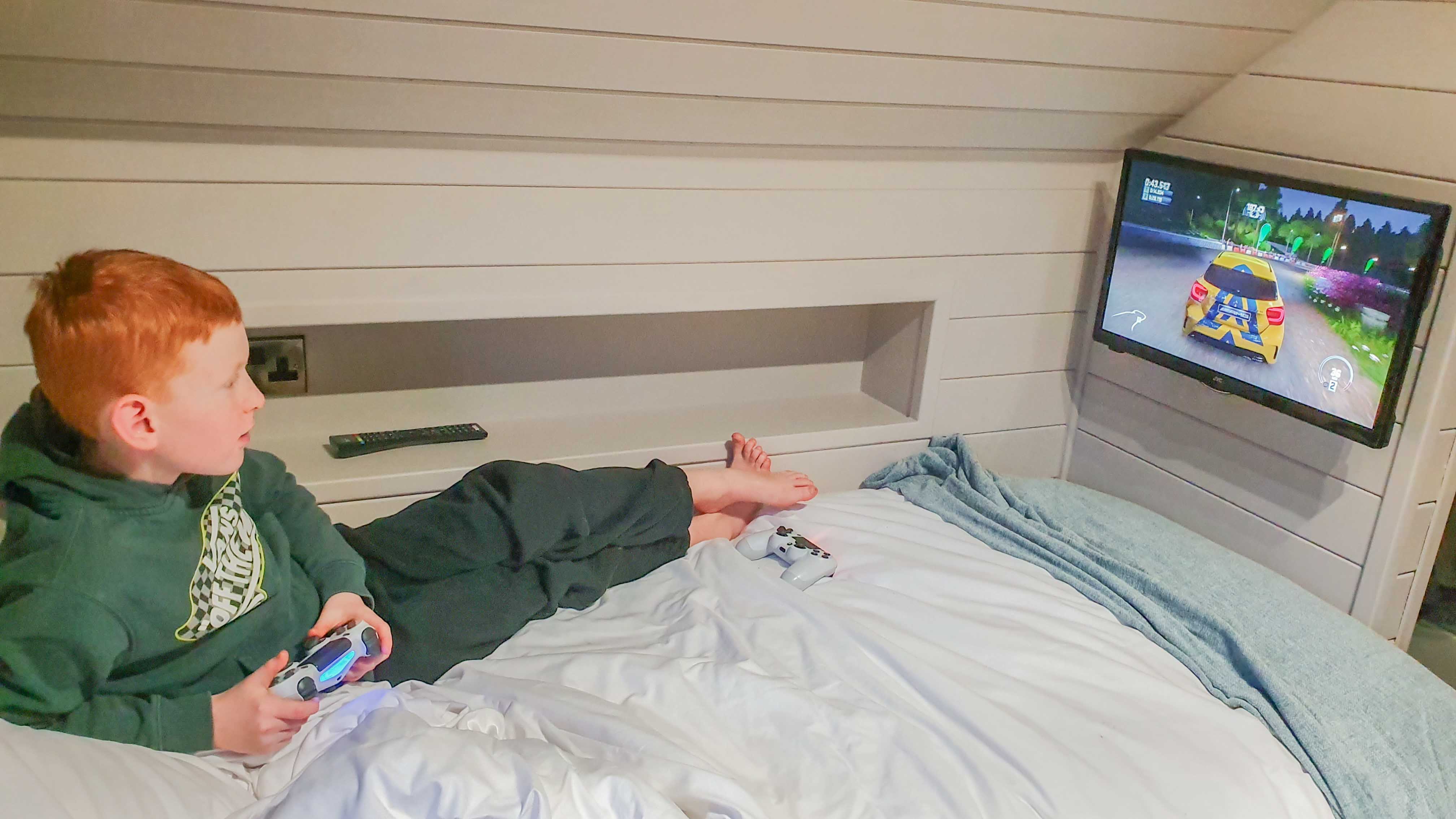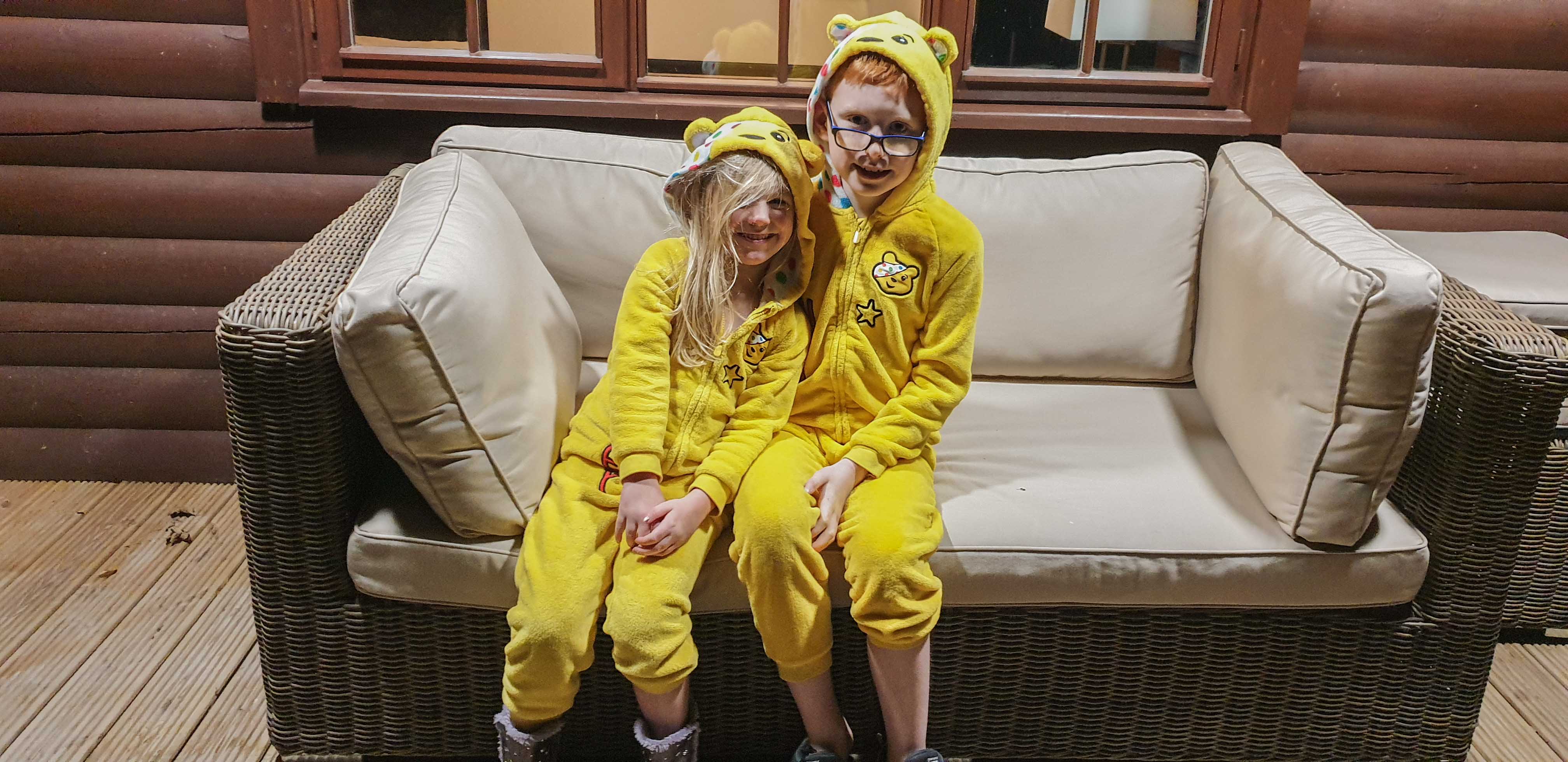 It was a real joy for us to read this lovely guest blog post! If you have stayed at High Oaks Grange and would like to submit a guest blog post, then please get in touch! You can email us at This email address is being protected from spambots. You need JavaScript enabled to view it.. And if Rebecca's account of a weekend at Barn Owl has inspired you to pay us a visit, you can check availabilty for all our properties here.