We're proud of all the special little touches that you'll find at High Oaks Grange. You may know that we present all our guests with a welcome basket when they arrive, and you might know about the sumptuous slippers and robes we provide, but did you know that the mattresses you'll be sleeping on have received a Royal Warrant? It's true! Read on to find out more about how every mattress on our estate is literally fit for a queen!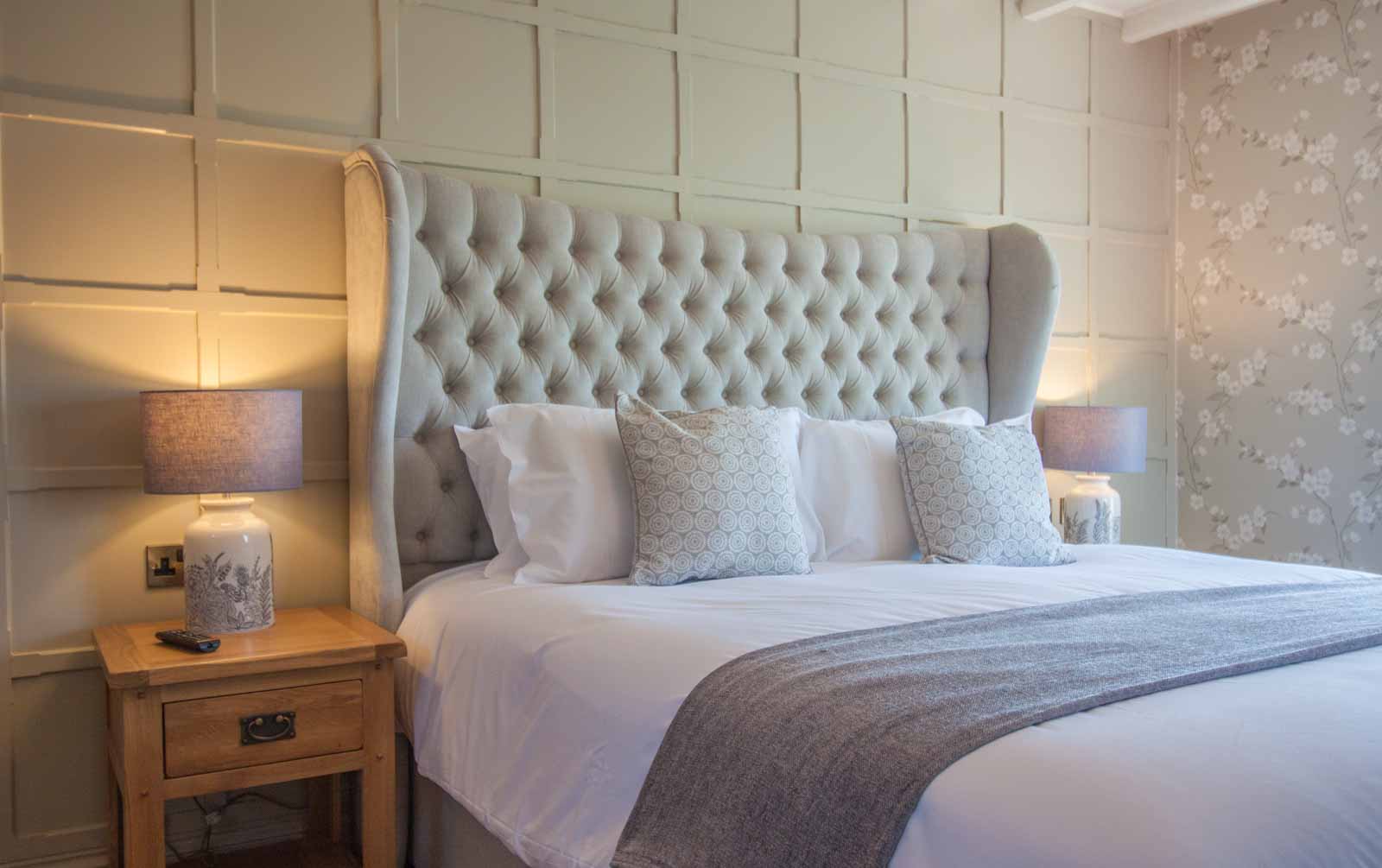 The superking bed in the master bedroom of The Grange

When choosing beds and mattresses for High Oaks Grange, we knew we needed to find the pinnacle of comfort and relaxation. After all, we have nothing but 5* and 4* Gold Award-winning propeties on site, so our beds had to live up to our high standards!
In the end, we settled on Hypnos mattresses across the board, from the bunk beds in the glamping pods to the superking sized bed in The Grange. For one thing, they're supremely comfortable. As any guest of ours will know, it's simply a joy to drift off to sleep on one of these soft, supportive mattresses. Their tagline is "The most comfortable beds in the world", and we'd be inclinded to agree! We were also encouraged by the revelation that Hypnos, a British-based company run by the Keen family, have held Royal Warrants since 1929. 
Their family business ethos appealed to us as it mirrors our own. We've been running holiday destinations in Yorkshire for three generations, so we relish the opportunity to support similar companies wherever we can.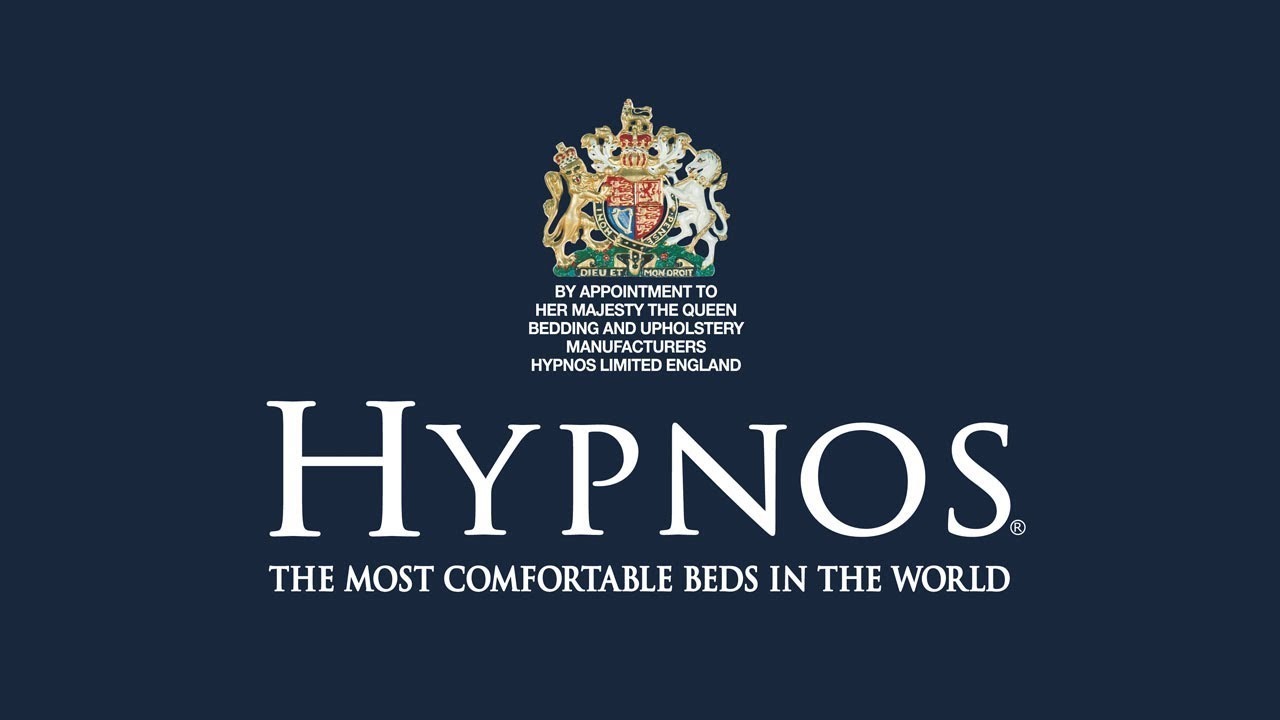 Hypnos' Logo with the Royal Warrant

And we won't lie; the Royal Warrant may have swayed our decision, too! They have always been regarded as a mark of the very best products Britain has to offer. Hypnos' Royal Warrant makes them only bed maker to actively supply all of the Royal residences, including Buckingham Palace, Windsor Castle, Balmoral, Sandringham House, and Kensington Palace. If they're good enough for Her Majesty, then they're good enough for our lovely guests!

We also appreciated the fact that each and every Hypnos bed is a bespoke creation, handcrafted using only natural and sustainable materials of the finest quality. We pride ourselves on attention to detail at High Oaks Grange, so it makes sense for our properties and furnishings to reflect this. The Hypnos approach to handcrafting is also very fitting, seeing as some of their mattresses now feature in the custom-built adult size bunk beds that we made for Dalby Cottage! You'll even find them in the cabin-style bunk beds in the Family Glamping Pods.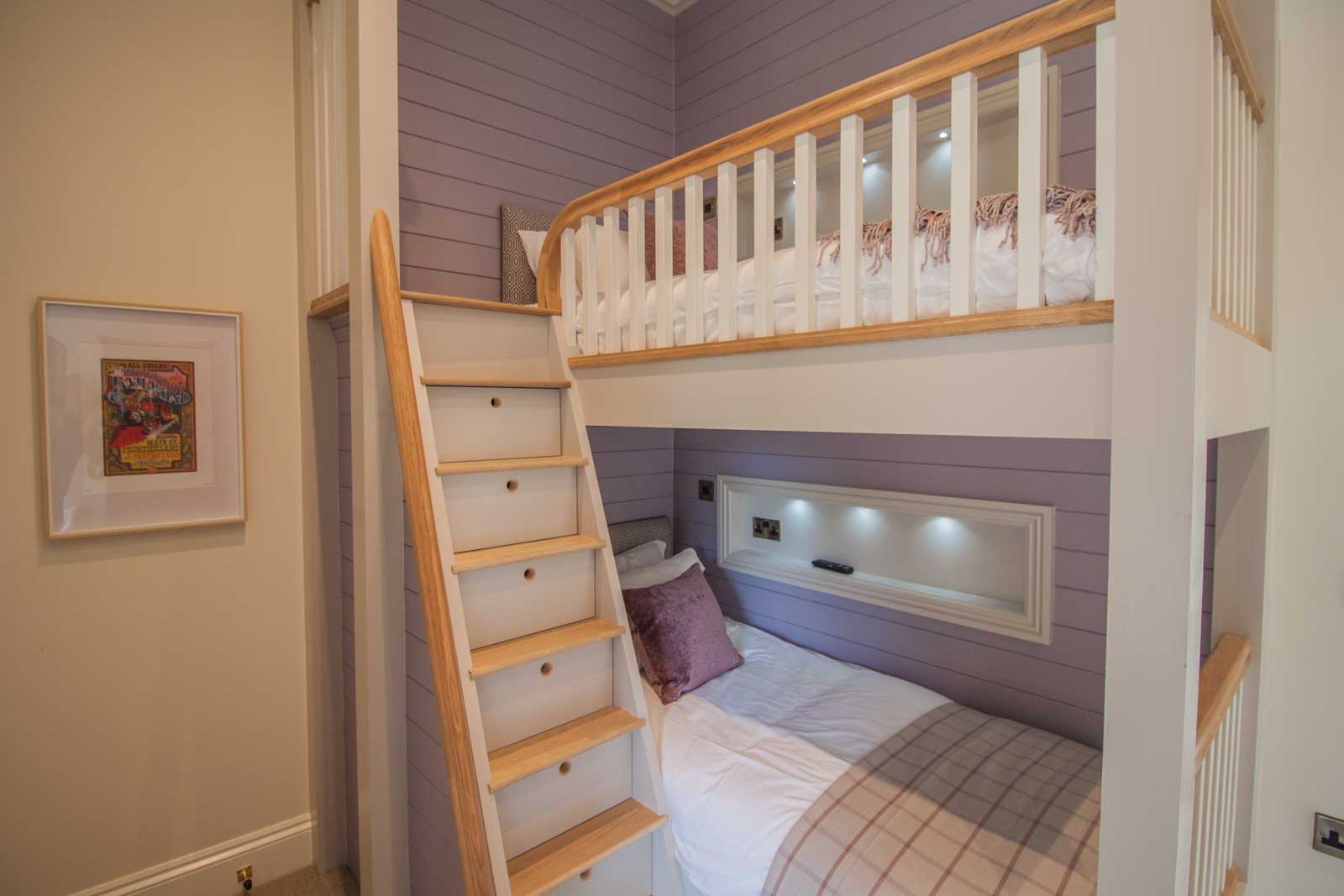 The bespoke adult sized bunk beds in Dalby Cottage, complete with storage staircase!

One of our main priorities at High Oaks Grange is ensuring that our customers always feel happy, comfortable, and that they're enjoying the gold standard of self-catering accommodation. That's why finer details, such as choosing the very best beds and mattresses for our guests, are so important to us. There's nothing better than a night of blissful sleep!
So, when are you checking in? 
If you're keen to enjoy everything High Oaks Grange has to offer, including our famously comfy beds, then click here to view our upcoming availability.