When a recent guest of ours asked if she could write a blog post about her stay at High Oaks Grange, we were thrilled! Caroline came to stay in Cropton Cottage with her daughters and her partner to celebrate his birthday, and by all accounts it sounds like they had a great time. So, without further ado, here's our first ever guest blog to show you what a weekend at High Oaks Grange is like! 
"Over the summer I began looking for somewhere special to celebrate my partner's birthday in September, so I couldn't believe my luck when I discovered High Oaks Grange. I loved the look of the cosy lodges and the glamping pods, but the 5* cottages were irresistible and featured everything I was looking for: total luxury, a hot tub, and plenty of space for four adults.
Not only were we going away for my partner's birthday, but we also just wanted some well-earned down time. We all have busy lives and demanding jobs, so we were looking forward to spending some quality time together. Don't expect lots of sightseeing; this trip was all about chilling out... and eating!
When we first arrived at the impressive gates of High Oaks Grange, we used the 4-digit PIN which we had chosen upon booking to gain entry. This told us we were entering an exclusive space! We met the estate managers at reception and collected the keys for our weekend home from home, Cropton Cottage.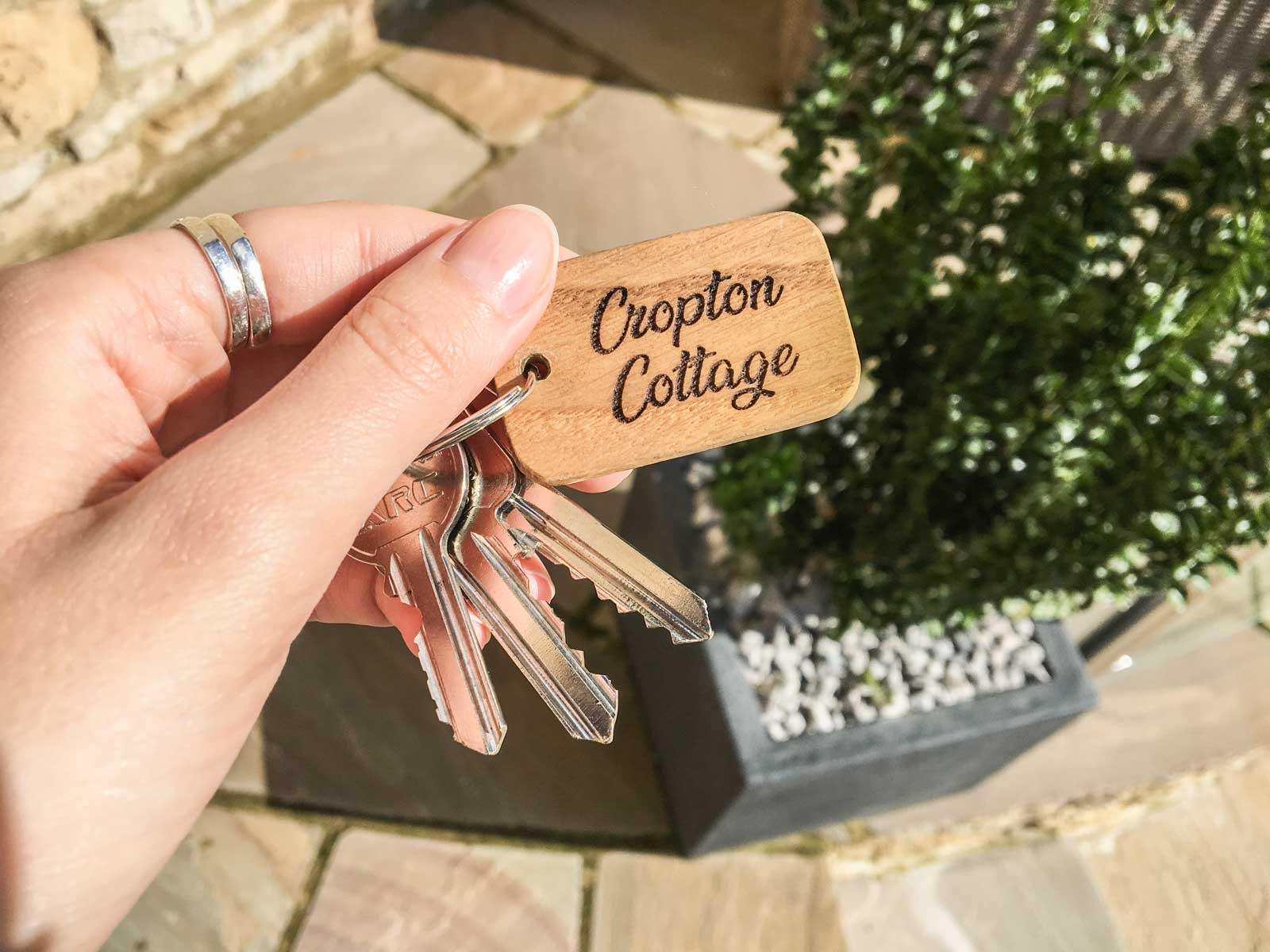 The cottage itself was stunning and so well presented, and we were greeted by a welcome basket full of local produce. There was milk in the fridge and teabags ready to go, which meant we could have a lovely cup of tea after our long journey. My two daughters arrived a little while later, and after they'd looked around the beautiful cottage, they were straight in the hot tub! It was so nice to be able to enjoy our own private hot tub whenever we wanted, and it was a struggle to get the girls out of it at times!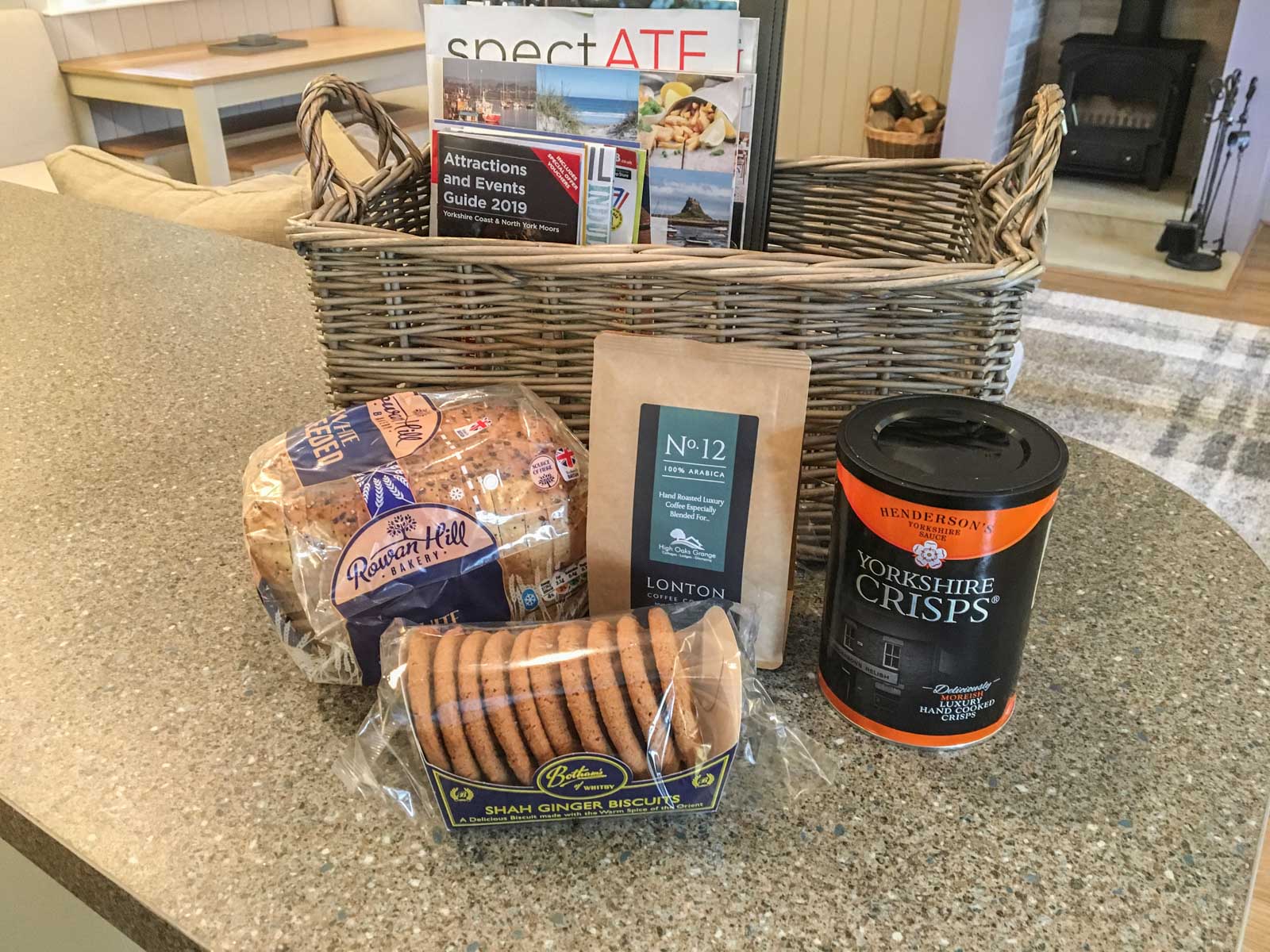 We fancied something quick and easy for dinner (or "tea"... you can tell I'm not from Yorkshire!), so we drove into Pickering and decided to visit Cappleman's Fish & Chip Restaurant. The cosy little dining area was warm and inviting, and the food was fantastic. The portion sizes were very generous and everything was delicious; from the flaky fish and rich batter, to the mushy peas and curry sauce! We left feeling full and happy, and you won't be surprised to hear that we all jumped into the hot tub as soon as we returned to the cottage.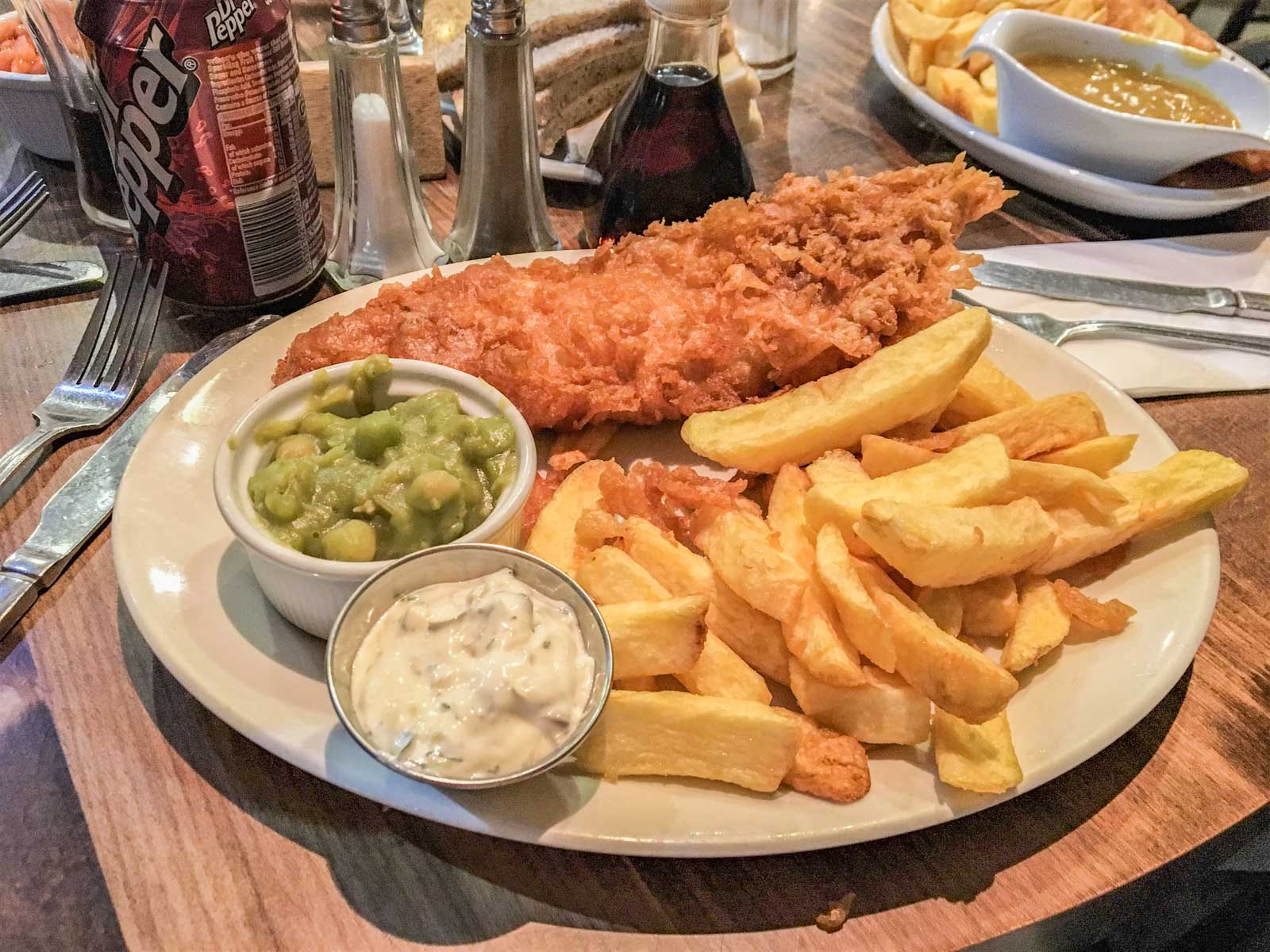 It was a brilliant first afternoon at Cropton Cottage, and we went to bed full of excitement about what tomorrow would bring. And whilst I'm on the topic of beds, we all agreed that the ones we slept on at High Oaks Grange were amazing! We found out that every bed on the estate was from Hypnos, which just goes to show that no expense has been spared here when it comes to guest comfort.
Saturday started slowly, with some lovely coffee and my partner opening his birthday presents and cards. After a while we fancied a walk, so decided to check out Cedar Barn Farm Shop, which is High Oaks' next-door neighbour. It's a lovely place with a gift shop, a deli, and a lovely café. My partner and I opted for their Cedar Barn Breakfast, which was a classic full English made with local ingredients. My daughters tried the Kitchen Gardener's Breakfast, which was a vegetarian delight: poached eggs, avocados, grilled tomatoes and mushrooms, a fantastic vegetable rosti, and some beautiful Mediterranean bread.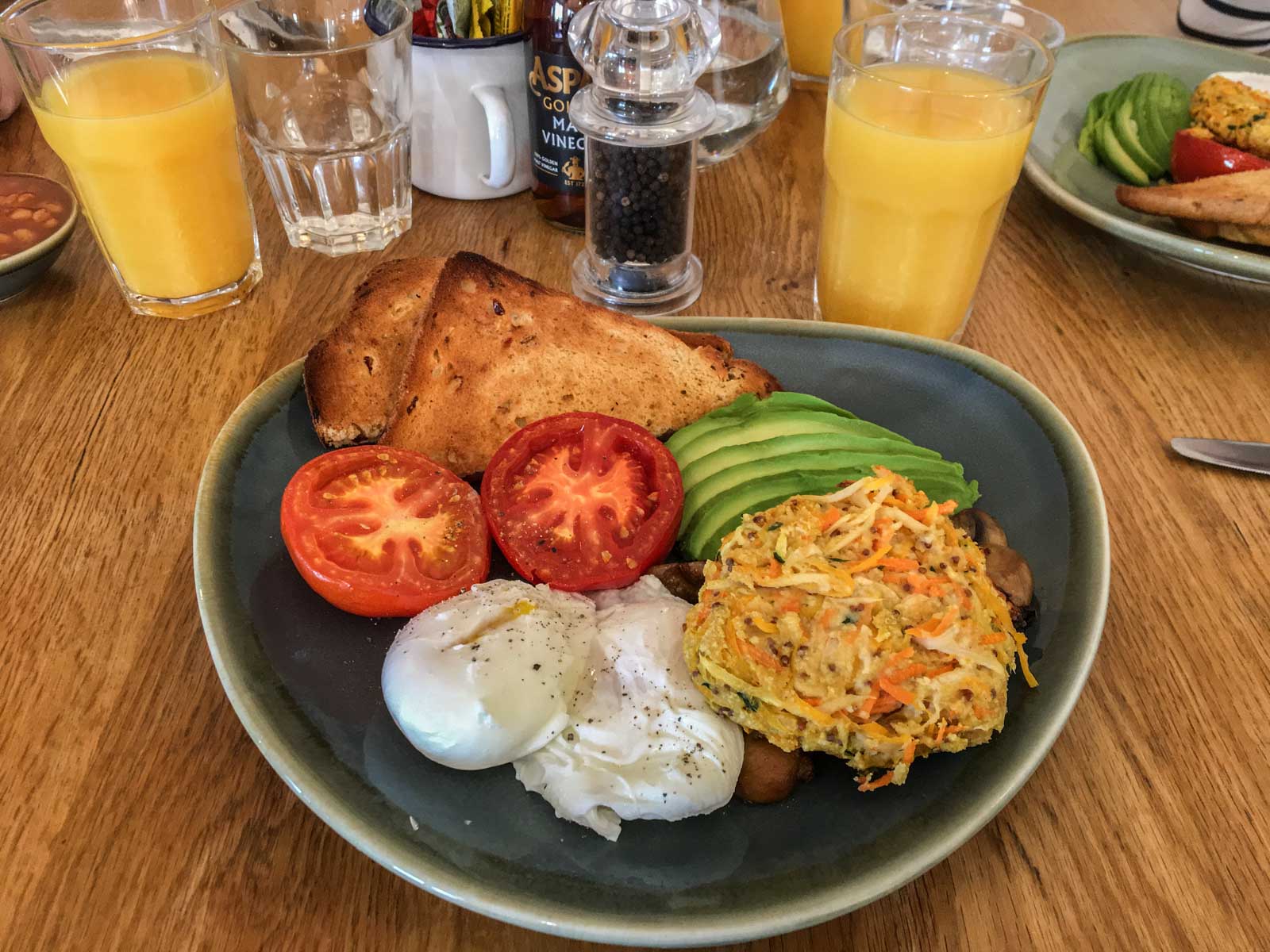 Afterwards, we strolled back to our cottage, stopping to say hello to the Highland cow in the field by the gate! Seeing as we were on holiday, we opened a bottle of wine and settled down to an afternoon of reading, relaxation and, of course, hot tubbing.
For our evening meal, we paid a visit to the Willowgate Bistro in Pickering to celebrate my partner's birthday. We were very impressed by the unique menu, and enjoyed some lovely olive tapenade, Sicilian arancini, and lamb's liver, among other things! We'd recommend a trip to Willowgate for special occasions. Throughout our stay, we remarked at how nice it was to be a five minute drive away from Pickering, as it's a lovely village with plenty going on.
Sunday morning saw us venturing into Pickering once again, this time in search of breakfast. We met up with some family members who live in the area and decided to eat at Caffé Stop. We'd all been craving bacon sandwiches and this cosy café was happy to oblige. It was a drizzly morning, so it was nice to find a place where we could sit and share good food with good company.
When the rain eased, we wandered into the centre of town to explore the Hidden Market. It's a quaint indoor treasure trove, full of lots of interesting bits and bobs. We enjoyed looking around and came away with a few bath bombs. We were then drawn down to the bottom of the high street by the arrival of one of the North York Moors Railways trains into the station. It was a great experience to be stood on the platform, surrounded by interested tourists, watching the steam billowing from the train as it set off on another journey. When we return to High Oaks Grange in the future, we'd love to take a ride on one of the NYMR trains.
And then, after a brief stop back at the cottage, it was time to eat again! My daughters had found a lovely place for afternoon tea in Thornton-le-Dale, so we decided to pay them a visit. Lavenders Tea Room was such a picturesque little place, and we really enjoyed the afternoon tea on offer. We had plenty of Yorkshire tea, lots of dainty sandwiches, some beautiful lavender scones, and four generous slices of cake. Afterwards we took a little stroll along the river outside, looking at the sweet thatched cottages along the way.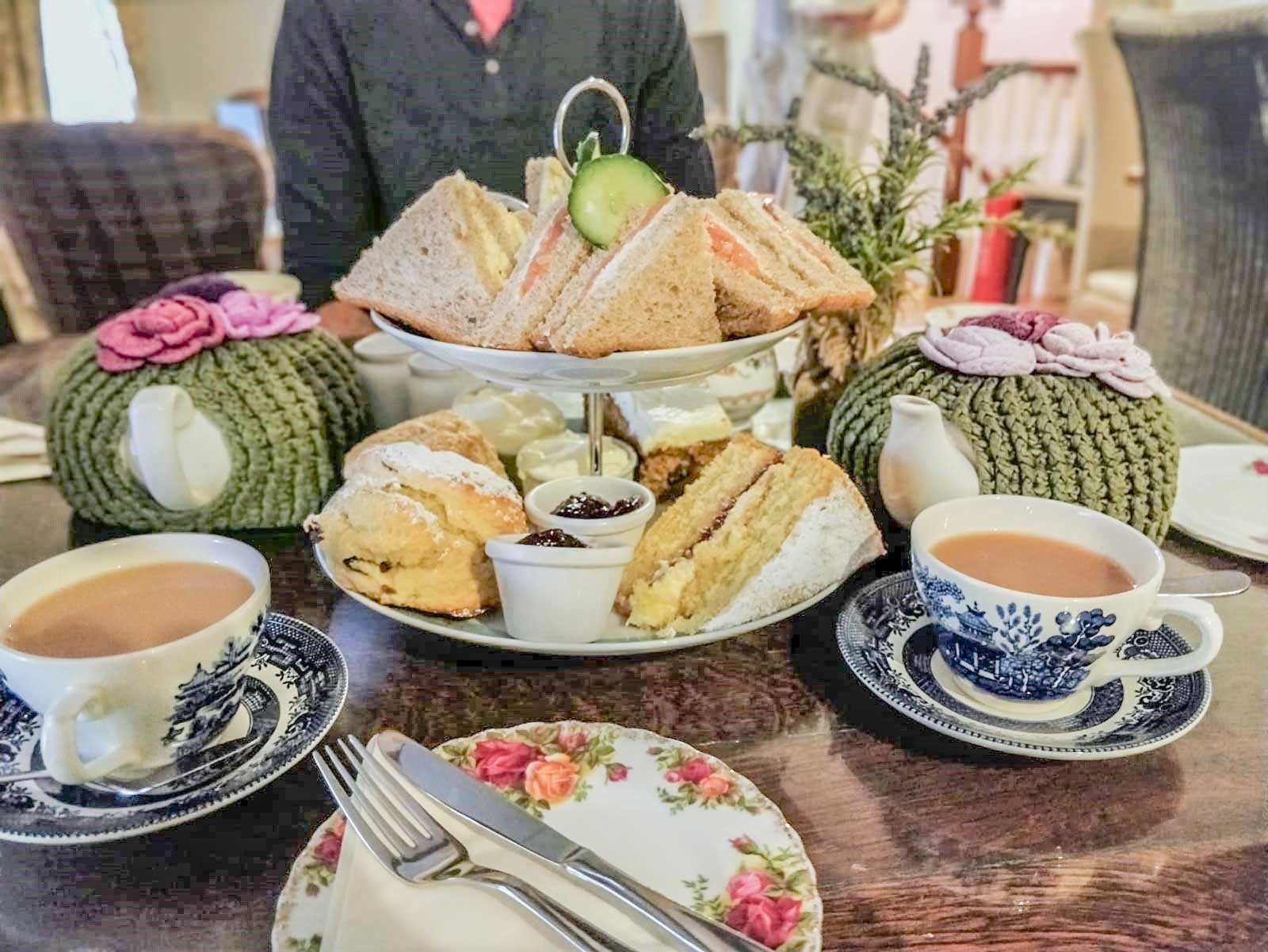 On Sunday evening we caught up with a bit of Strictly Come Dancing on the Smart TV in the cottage, whilst my daughters took to the hot tub for the last time!
The arrival of Monday morning made us all rather sad to be leaving. In just a few short days, Cropton Cottage had really started to feel like home, and we had all had such a great time together. Our short break at High Oaks Grange was beyond a five-star experience. Absolutely everything had been thought of, and we've never had such a luxurious, relaxing self-catering holiday. I'd like to thank the estate managers, and everyone else behind the scenes, for creating such an unforgettable place to stay. We loved every moment of our little staycation, and we will be back! Those glamping pods are calling my name…" - Caroline.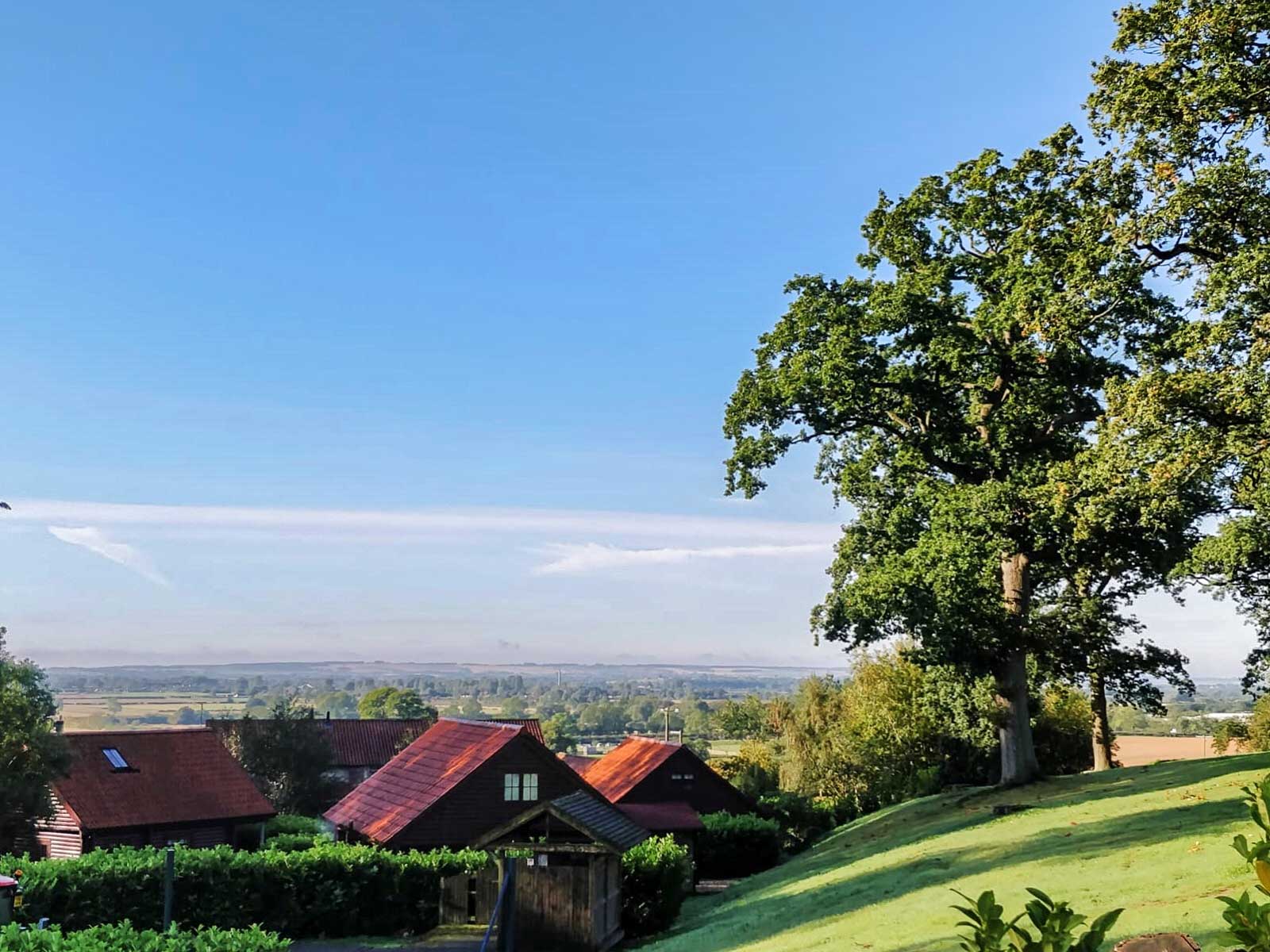 It's such a pleasure for us to read the brilliant feedback which High Oaks Grange receives, so to read a whole blog post about Caroline's time with us was fantastic. We are so thrilled that she and her family has such a lovely time, and we're defintely going to add some of eateries they visited to our ever-growing list of places to try! 
If Caroline's account of a weekend at Cropton Cottage has inspired you to pay us a visit, you can check availabilty for all our properties here.