If you are looking for a walk that offers big views and a bit of history too then a walk across The Hole of Horcum is one not to miss. It is one of the most spectacular features in the North York Moors National Park. It is a huge natural amphitheatre; 400 feet deep and more than half a mile across. It offers some of the most spectacular views within the North York Moors.
The Hole of Horcum is often referred to as the 'Devil's Punchbowl'. The local legend on the creation of the valley is that Wade the Giant was so angry at his wife that he scooped up a handful of earth to throw at her during an argument, resulting in the hollow. It is actually a result of erosion for over a 1000 years but with or without legend, we are sure you will agree, it makes for a wonderful walk.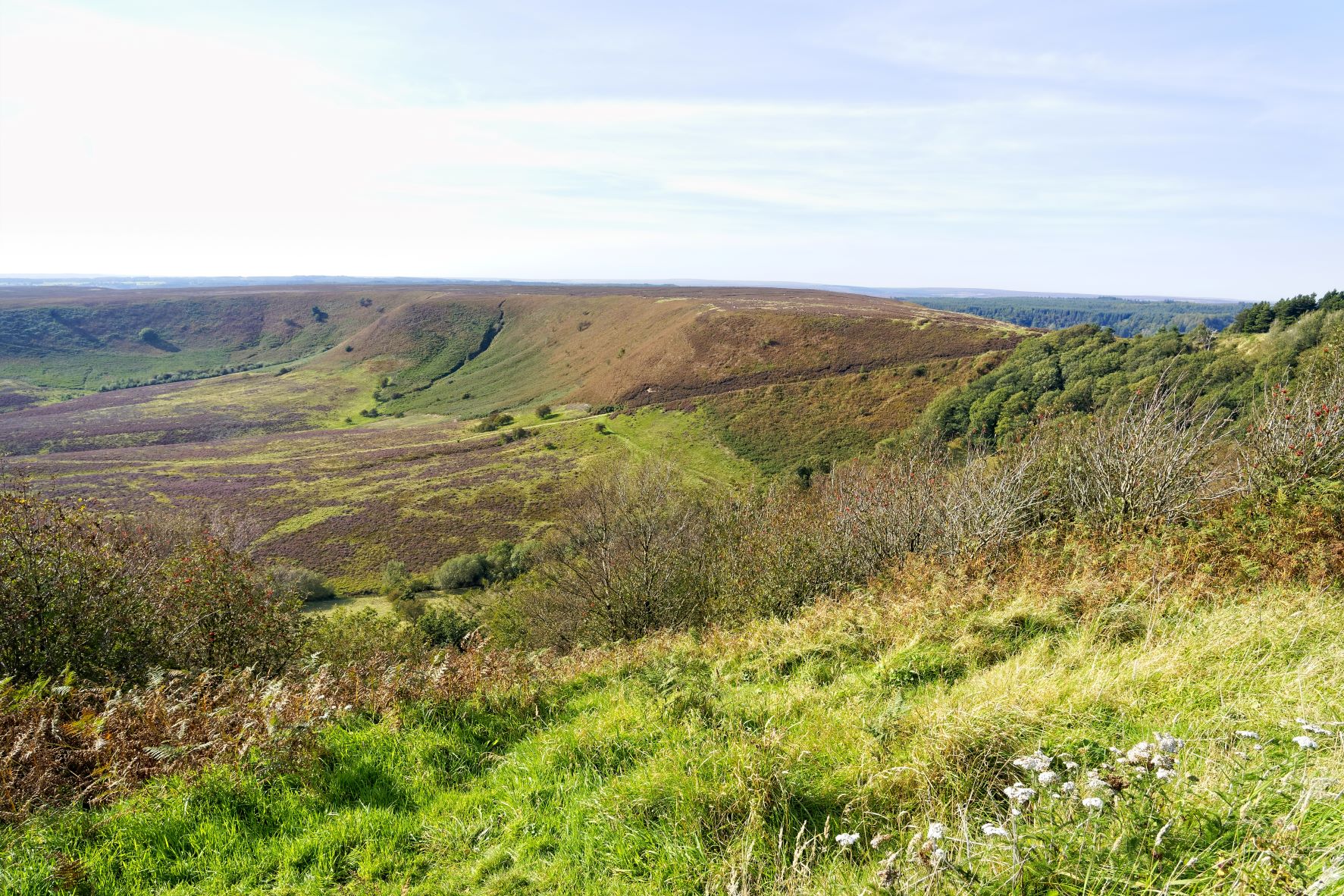 You begin this route at Saltergate Car Park where you can park your car (parking fees apply), lace up your walking boots and marvel at the landscape, before you take the path that will take you past Levisham Moor. Partly hidden in the seasonal heather you will find some ancient burial site from the Bronze Age with evidence of human occupation stretching back thousands of years.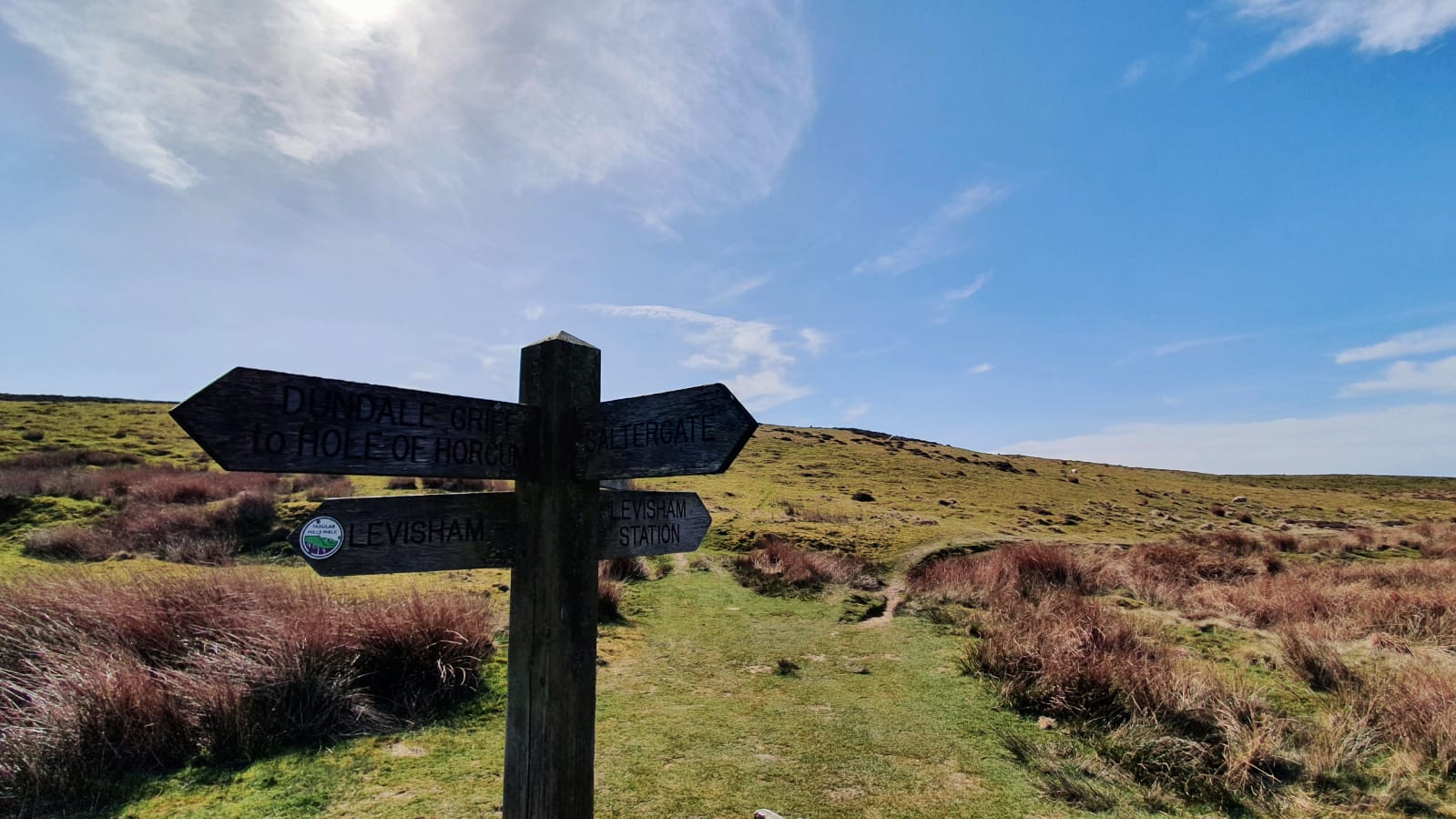 You'll then descend down to Dundale Griff which is also steeped in history, being a medieval monastic sheep farm. Due to the preservation of the remains, it is important to keep to the paths on this part of the route. Once you reach Dundale Pond, there is an option to extend your walk and divert to Skelton Tower (sign posted Levisham Station). This would add an extra 2 miles onto your walk but gives a great view of the steam trains chugging along the North York Moors Railway, making a fantastic photo opportunity.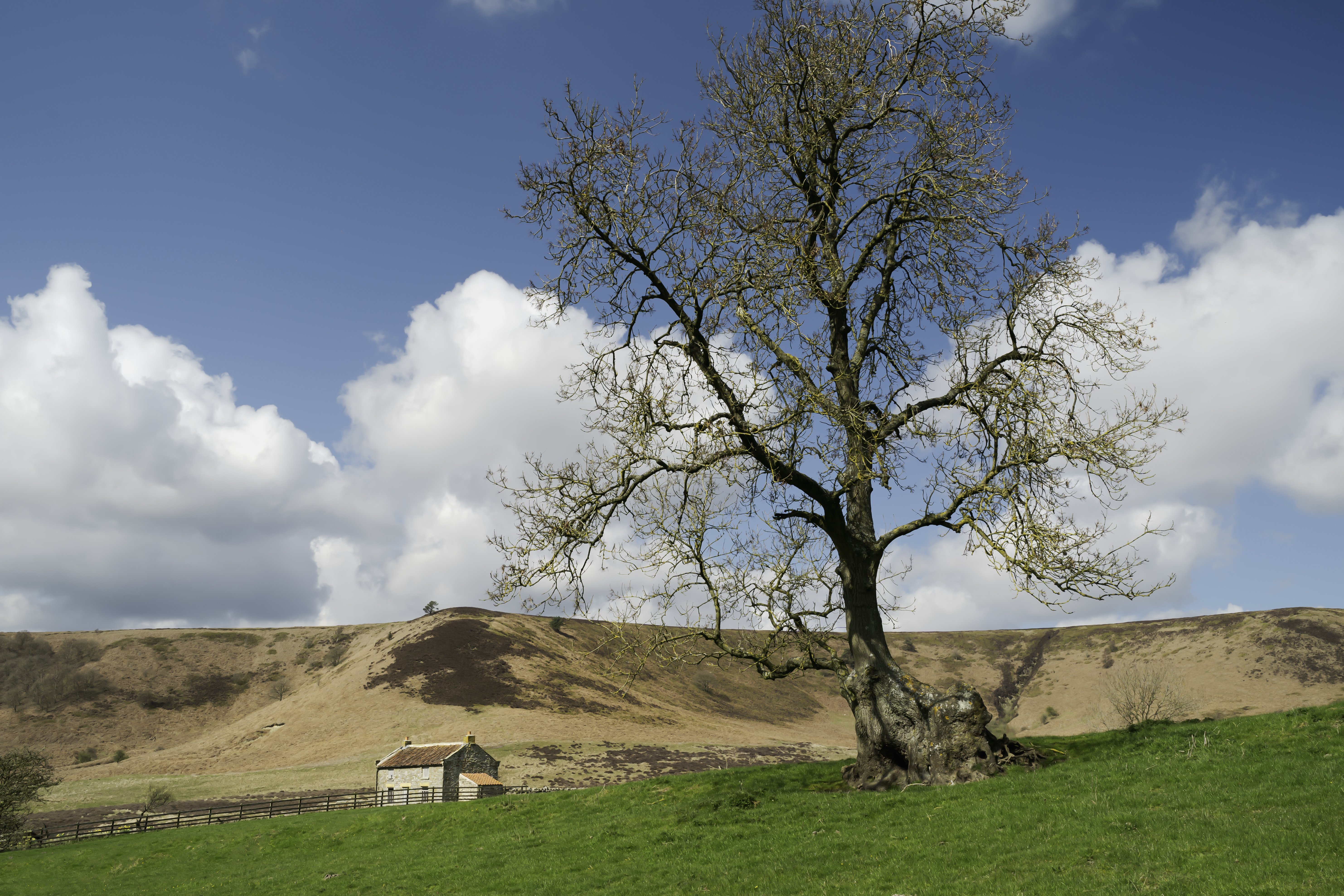 Back onto the Hole of Horcum route, continue along the tracks, past the old stone farmhouse and ascend the hill back to Saltergate Car Park. 
After such a walk, you may be wanting a hearty pub lunch or a nice cool pint and you'll find that at the Fox and Rabbit just 3.5 miles South or head back to Thornton le Dale and enjoy one of the pubs or cafes in the village. 
Walking Stats:
Difficulty - Moderate - rocky paths & hills
Length - 5 miles/8km (7 miles/11km with diversion)
Time - 3 hours (4 hours with diversion)
Start/Finish: Saltergate car park, A169 (Pickering to Whitby road)