During the October half term we visited Flamingo Land, Yorkshire's ultimate theme park and zoo which is only 5 miles from High Oak's Grange and a great family attraction in North Yorkshire. Throughout the summer months, the brighter weather draws in the crowds but throughout the autumn months there is a much more relaxed vibe.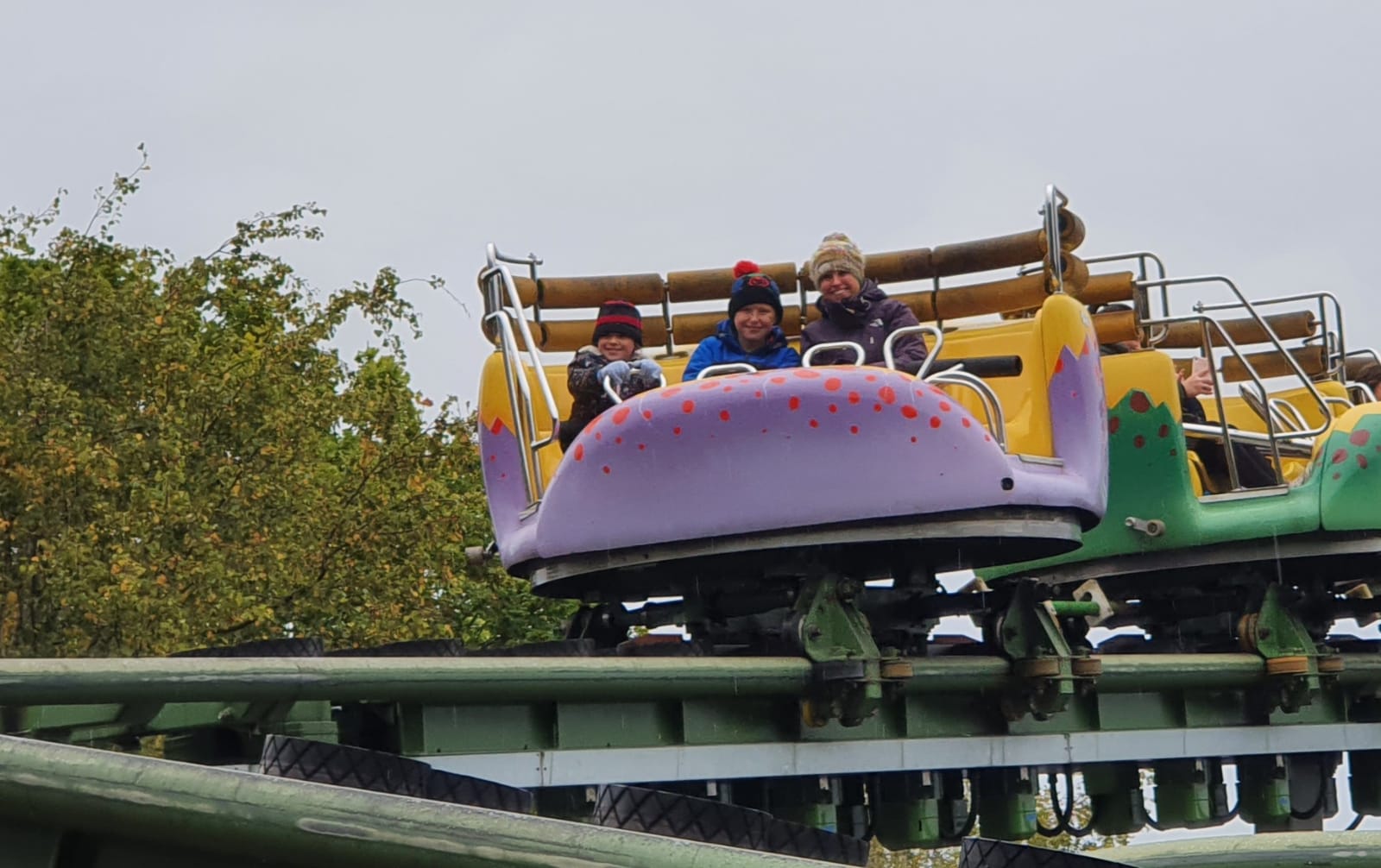 Flamingo Land's Big Five include; Hero, Kumali, Mumbo Jumbo, Velocity and Navigator. There are some other big thrill rides too for those seeking adrenaline with a new rollercoaster being built that promises to be a 10 inversion multi-looping rollercoaster. As our visit was during Covid times, there were some rides that were closed including Flip Flop, Navigator and The Lost River Ride - Flamingo Land's log flume. Some of the smaller rides were closed too or operating only half of the day. When booking your ticket, there is information on a pop up that prewarns that some rides would be closed with further information available on the website.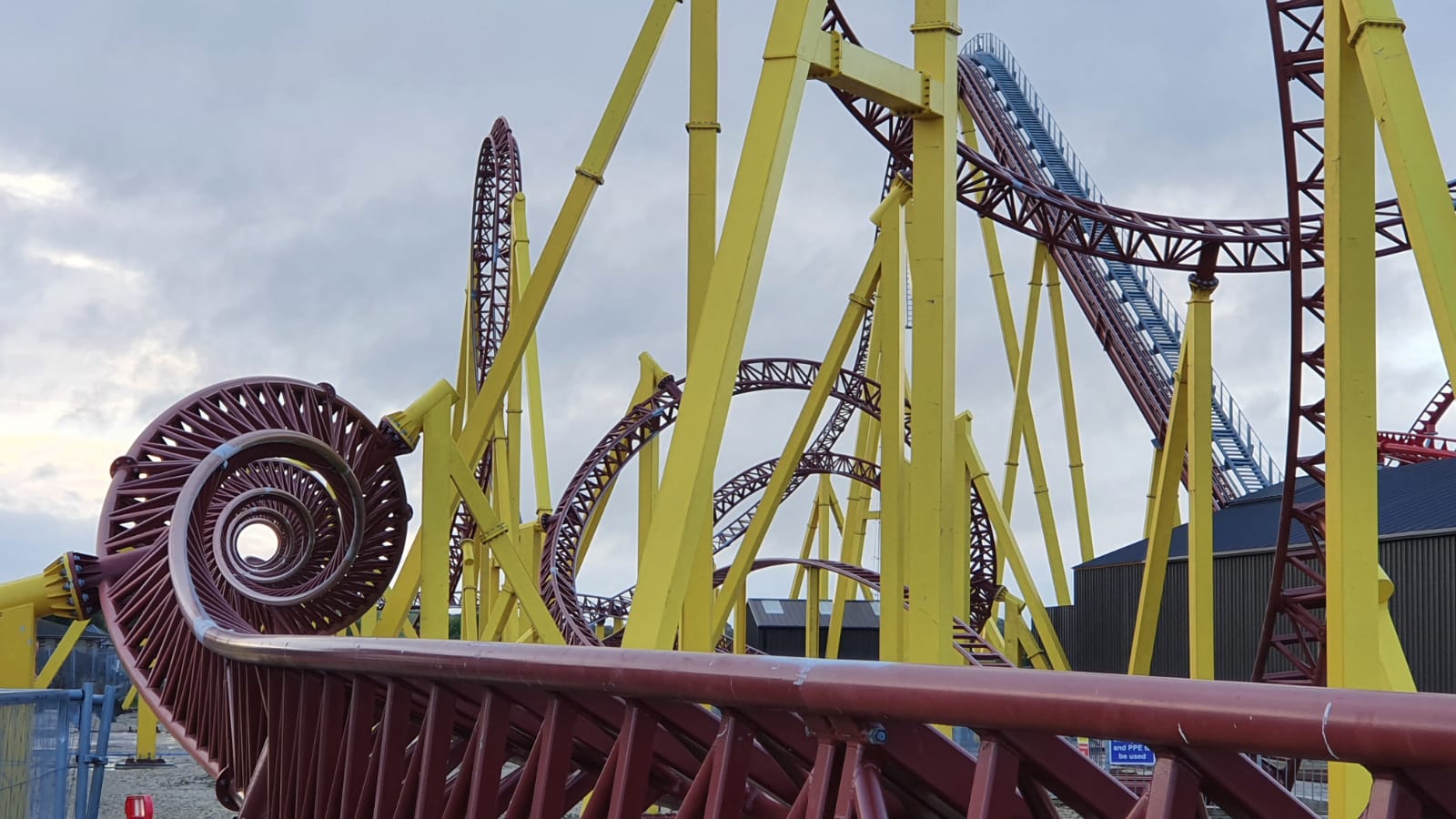 Unfortunately the weather was a typical rainy and chilly autumn day where the rain poured on and off all day. However we were wrapped up in coats, layers and woolly hats too. This meant that neither of the children moaned so our number one tip would be dress for the weather and it will make your day run a little smoother.
Although the weather was not in our favour it did mean that the theme park was quiet and queues were minimal. The longest wait time that we experienced was for Hero when we first entered the park at around 10:45am. Our eldest, Sam dragged his dad onto the ride whilst mum and Trudy went to explore the smaller rides in the seaside themed area. It was about 25 minute wait which compared to the usual 90 minutes plus wait in the summer months, it's worth braving the rain. All four of us jumped onto Mumbo Jumbo that once held a World Record for the steepest rollercoaster and we waited less than 10 minutes. This meant we were able to enjoy all the rides and some we even managed to repeat. Sam loved Velocity, which is the world's tallest and fastest motorbike launch coaster which gains speeds of up to 60mph in 2.8 seconds, so much so he repeated the ride 3 times. During the summer, there is no possible way that we would have had the time to have done this. 
Other rides that we enjoyed were Voodoo (viking ship), Twistosaurus, and The Runaway Train. As Sam and Trudy are now 10 and very nearly 7, we didn't opt for the smaller rides, however for families with younger children there are plenty of small rides that they can enjoy too - it's just worth checking what is open when planning your trip.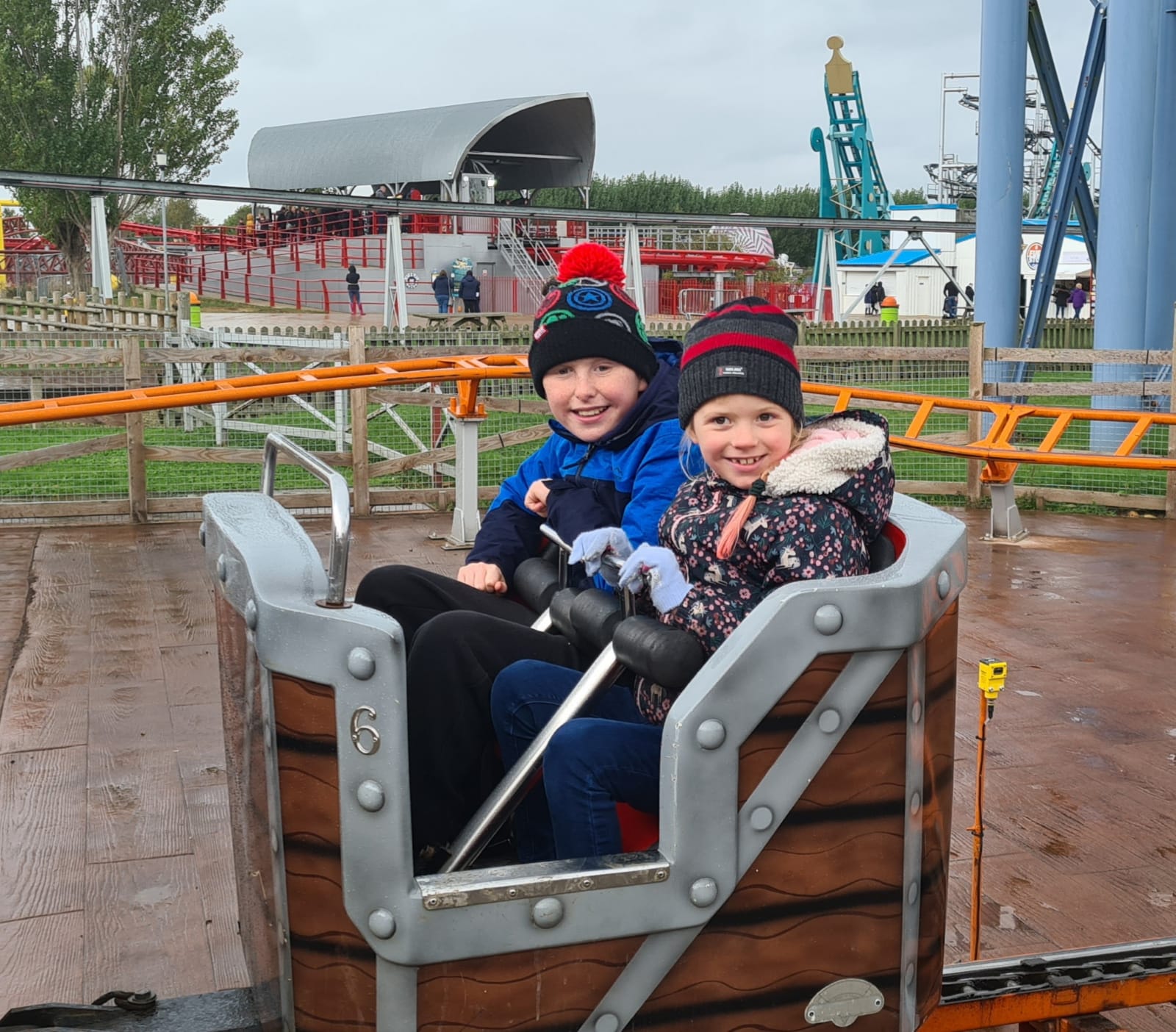 Dragging the children away from the rides was not an easy feat but us grown ups wanted to see the animals in the zoo. Many of them were sheltering from the weather but we did get to admire the hippos and the penguins who were not put off by the rain. We also watched the Bird Show (undercover - hooray) which was a highlight and the children posed with one of the macaws for photos (extra cost of £2.00).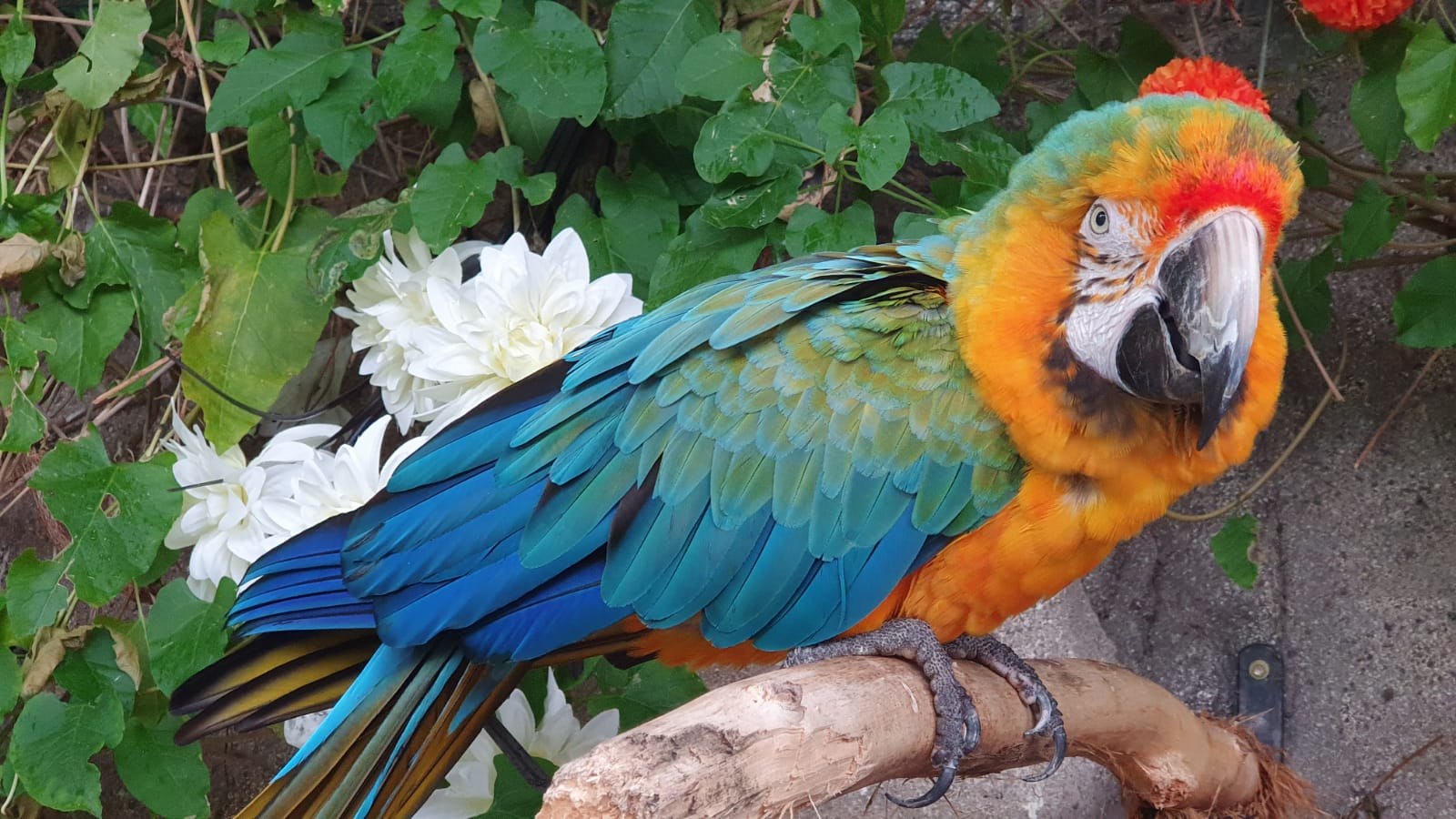 There are plenty of opportunities for refreshments during your day. We opted for Cooplands which is a new addition to Flamingo Land, however there is also Costa, an Italian buffet restaurant and the Mansion House. A couple of the diners seemed closed but it didn't limit the options.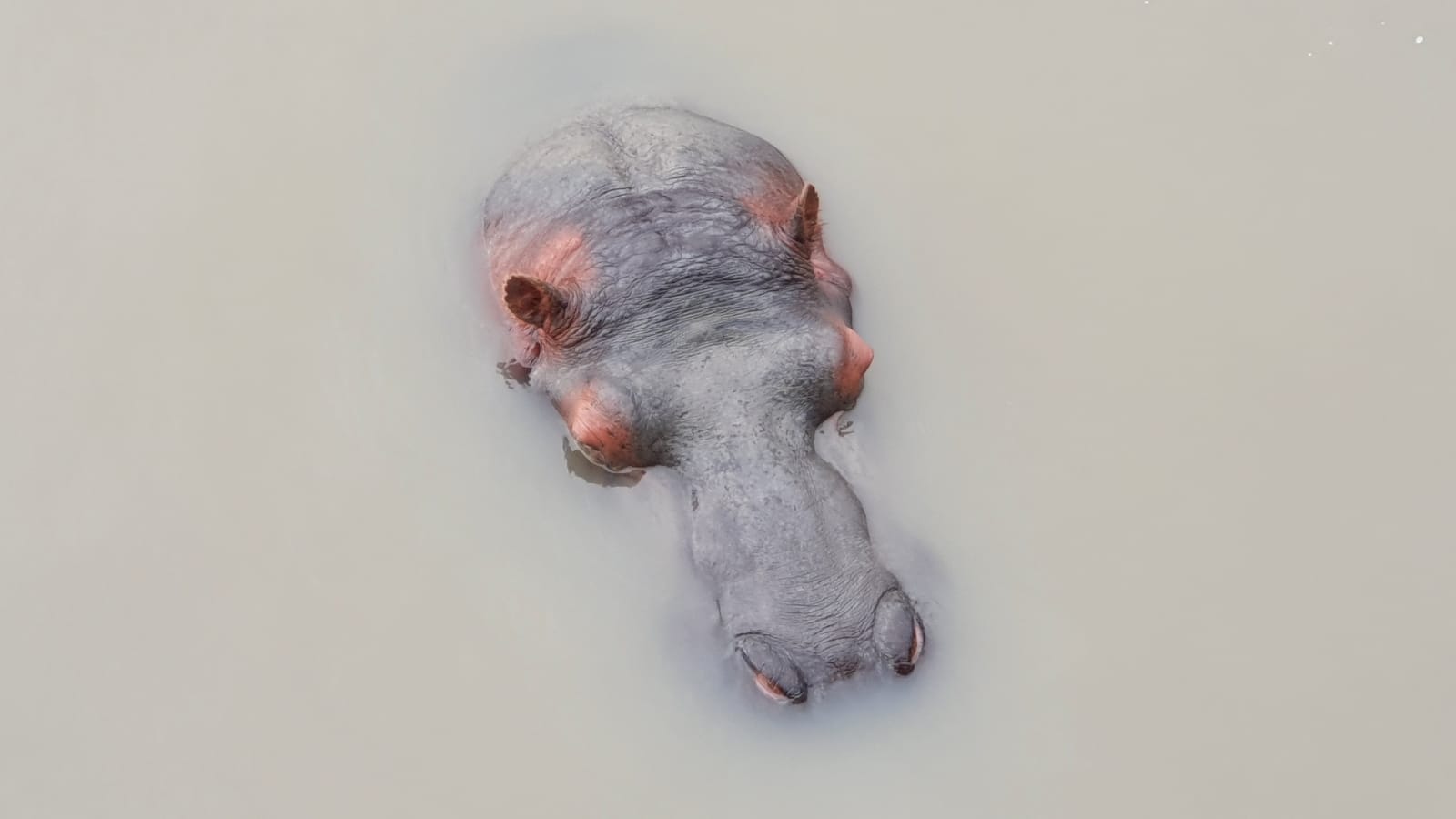 Overall, the rain and Covid did have an impact on our day but because the children are now at an age where the bigger rides are their main focus, the small queues were a huge bonus to an autumn trip and both of the children said it was one of their best trips to Flamingo Land. Even in the autumn, it's still a great family attraction whilst enjoying a stay in North Yorkshire. 
You can find out more and book your tickets to visit Flamingo Land.
Top Tip - We purchased discounted tickets at Planet Offers which gave us half price off a Family Ticket. Ticket price £62.50 for a family of 4.