For lovers of fairies, goblins, elves and all things enchanted then you may want to pay a visit to the Northwood Trail Fairy Sanctuary, during your stay at High Oaks Grange.  
The Northwood Trail is situated within 100 acre woodland, located in Buttercrambe, York. It is ideally located for a day out with the kids whilst enjoying a stay in North Yorkshire, in one of our luxury accommodation. 
As soon as you enter the gates, you are transported into beautiful woods filled with huge ferns, fairy doors (big and small), fairy houses up in the trees and lots of stories of the magical creatures that have made Northwood their home. Imagination is key here, so engage your inner child and get whisked away to another world.  The trail has been proved to be popular amongst the young and old. It's a lovely tranquil walk in beautiful woodlands and you are kept guessing as to what is around the next corner.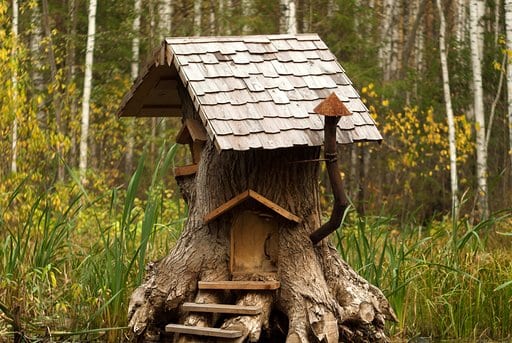 Will you see a fairy on your travels? Well, many Tripadvisor reviewers have been left disappointed that there were no fairies in sight but as we have already recommended imagination and enthusiasm is required. This is a more nature based and rustic attraction rather than all singing and dancing Disneyland.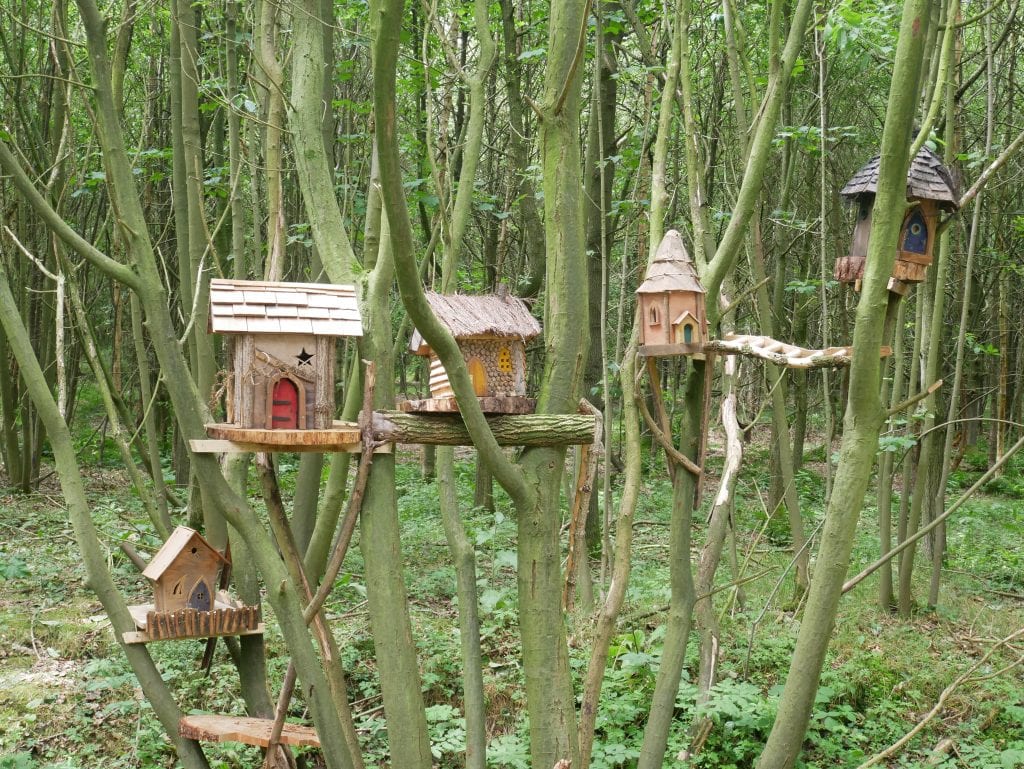 After exploring the woodland, visit the fairy museum which houses the discoveries of Professor Howland (who you will read about along the trail). We don't want to spoil the surprise but there is a fishy discovery that is sure to wow the children.  
After your magical adventure, there is a cosy tearoom where you can enjoy your coffee of choice or a pot of tea and perhaps a cake or one of the fabulous Groovy Moos (of Malton fame) ice creams. It's a lovely place to sit back and enjoy the surroundings.
Throughout October half term there is a Halloween guided lantern walk and story telling in the fairy wood during twilight hours. Something seasonal and fun for the children who don't enjoy the scarier elements to Halloween.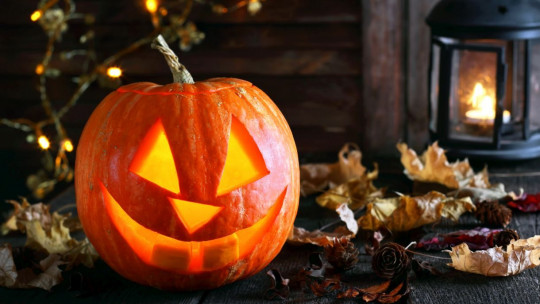 Northwood Trail is located 20 minutes outside of York and is 40 minute drive from High Oaks Grange.  
Directions - Follow the A64 and turn off for the village of Sand Hutton, pass through the edge of the village towards Stamford Bridge, turn left at the T junction towards Buttercrambe and after approx 800 metres turn left into Northwood.
You can find more information and book your visit at Northwood Trail.