Earlier this month we decided to head to the neighbouring Dalby Forest and send the children on a Tree Top Adventure at Go Ape. This is a brilliant assault course set up high in the trees. Suitable for children above 1 metre tall. There is also a Tree Top Challenge for older children and adults too. 
It was Sam's 10th birthday treat and since his last birthday was during the full lockdown, it was lovely to have a family activity that was covid safe. They had an absolute blast and enjoyed every moment from balancing on ropes high above our heads to whizzing down the zipline. We are very lucky to have such a great outdoor experience so close to High Oaks Grange.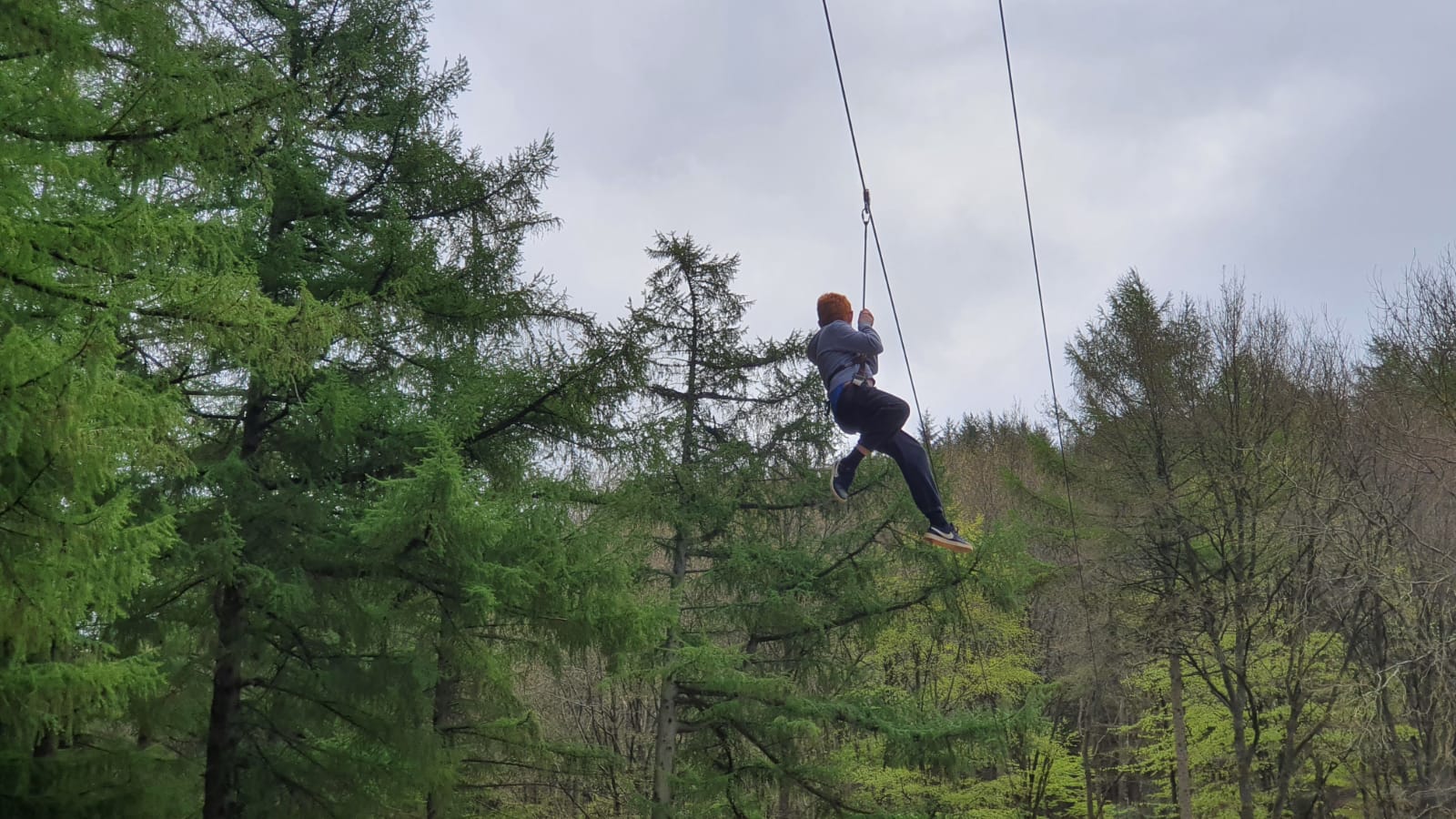 The booking experience was very simple by just heading to the Go Ape website and choosing an appropriate time for the Tree Top adventure. To take part in the Go Ape Junior, children must be 1 metre tall but there is no minimum age requirement. If your child is under the age of 6 years old then an adult (over the age of 18 years) is required to supervise whilst on the course (2 children under 6 to one adult). If your children are over the age of 6 years then one adult is able to supervise from the ground (8 children over 6 years – 15 years to one adult).
When we arrived to check in, the children were given coloured wristbands and given a safety briefing. They then had their harnesses fitted and were given a full hour to enjoy the course. They were guided across the first part of the course which included rope bridges, swing bridges, all up in the tree tops. There were multiple members of staff to help and guide where necessary across the course. The zip line was of course the favourite part as they got to whizz across the trees, suspended into mid-air. As soon as they had done one zip line, it was off to complete the rest of the course which seemed a little bit wobblier and a little more challenging. Although never too challenging and just a huge amount of fun. The course ended up with another opportunity to glide down the zip line.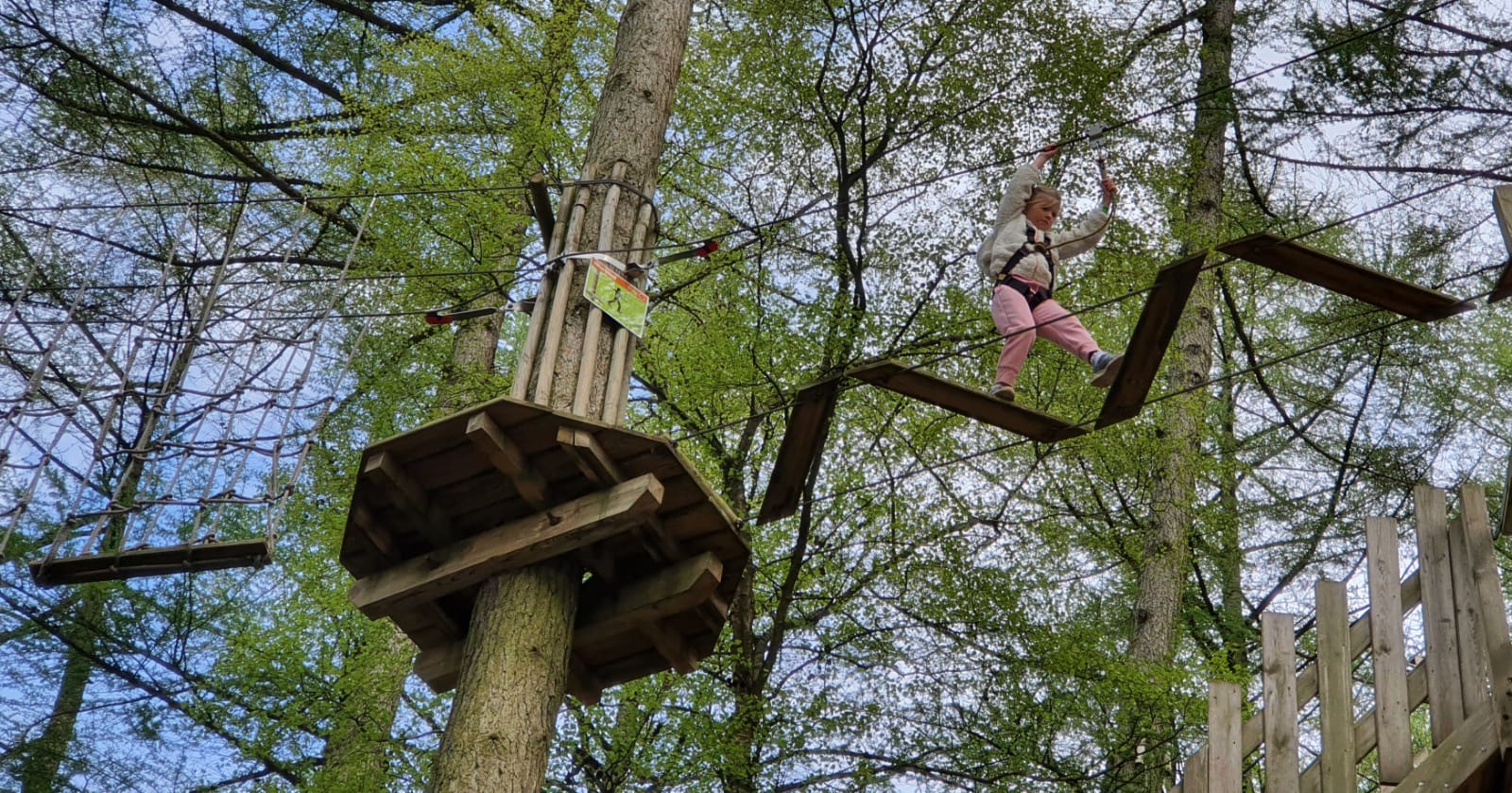 As it was fairly quiet, to complete the full course took around 45 minutes which meant that they could choose to go and do part of the course again. We didn't have to mention it twice as they were soon flying above our heads again.
Both Sam and Trudy had a wonderful time and at the end they were helped out of the harnesses by the friendly team and were given certificates to commemorate their achievement of completing their tree top adventure.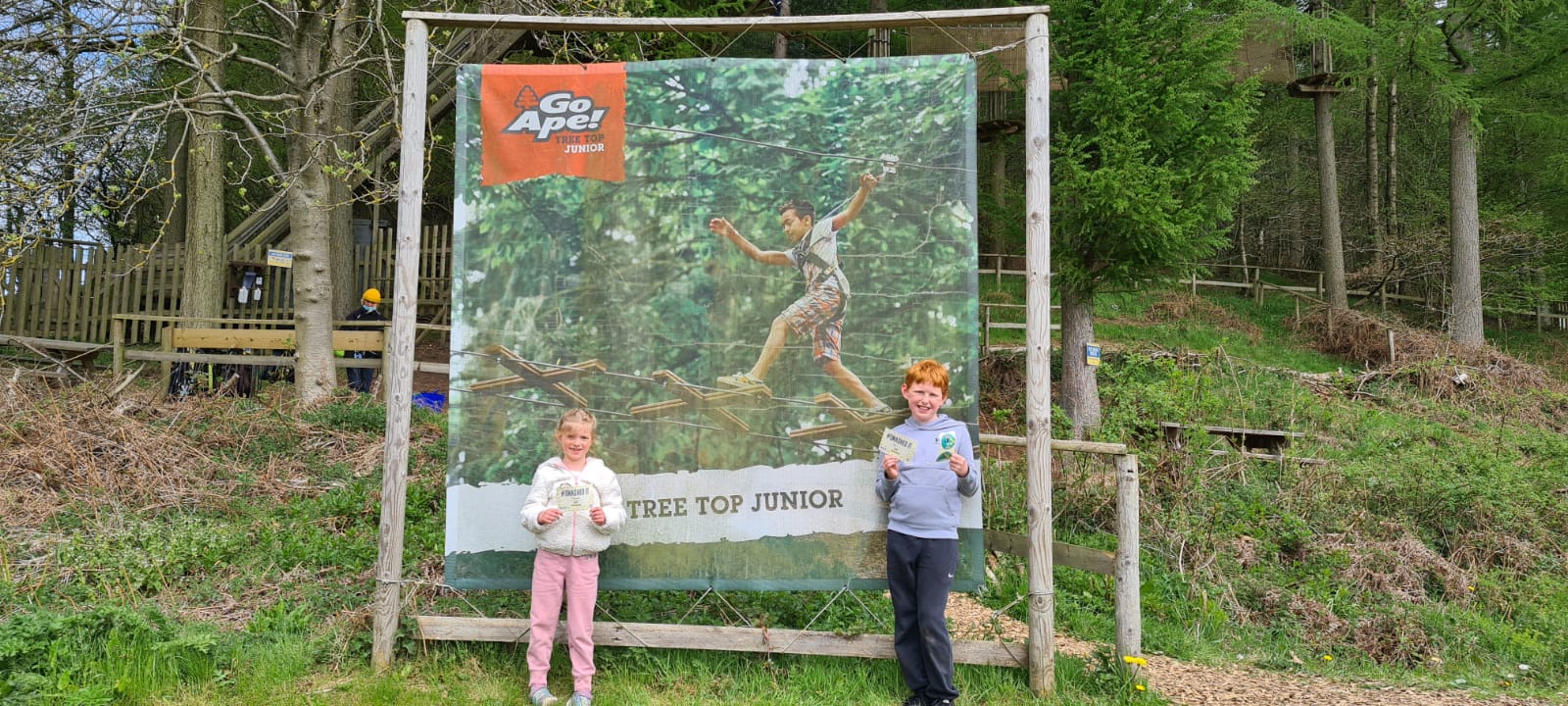 Go Ape isn't just for children, there is an adult course too. Suitable for anyone over the age of 10 years and 1.4 metres tall, this treetop challenge is for the adventure lovers. From challenging crossings and the tarzan swing to the 50 metre long zip wire, it's bound to get those endorphins pumping.
If swinging in the trees isn't your thing then Go Ape offer something a little more grounded with their Segway tours. There is no age restriction but there is a minimum weight of 7 stone. Enjoy thrills and hills with the all-terrain Segways and take in the views of the beautiful Great Yorkshire Forest along the way.
Go Ape is located close to the Visitor Centre at Dalby Forest. Booking is essential.