The North York Moors is packed full of adventure and family friendly attractions, making High Oaks Grange the perfect place for a family break. 
Let us introduce you to our very own critics, Sam (aged 9 years) and Trudy (aged 6 years). They love exploring and adventuring within our local area so these are their top 5 attractions that are located within 5 miles radius of our estate.
Dalby Forest
Sam and Trudy love exploring Dalby Forest on their bikes. This beautiful forest is full of walks and cycle tracks to explore and perfect for all ages. Sam says "Autumn is my favourite season at Dalby Forest because it is so beautiful. The leaves are such a stunning colour and I love stomping and crunching on the leaves on the ground".
Trudy says "I love the Gruffalo and Zog trial". The Forestry Commission seasonally change their interactive trials, often to reflect the favourite stories of children. The Gruffalo orienteering trial has a permanent home up near Adderstone Field. The Ellerburn Trail which is where you will find the children's interactive activity trails begin at the Visitor Centre. This route is an easy 2 mile walk and both cycle and pushchair friendly.
Dalby Forest is also home to Go Ape, an adrenaline filled treetop adventure centre with the opportunity to zip line across the forest and enjoy some high ropes. Tree Tops Junior is also available for children over 1 metre tall.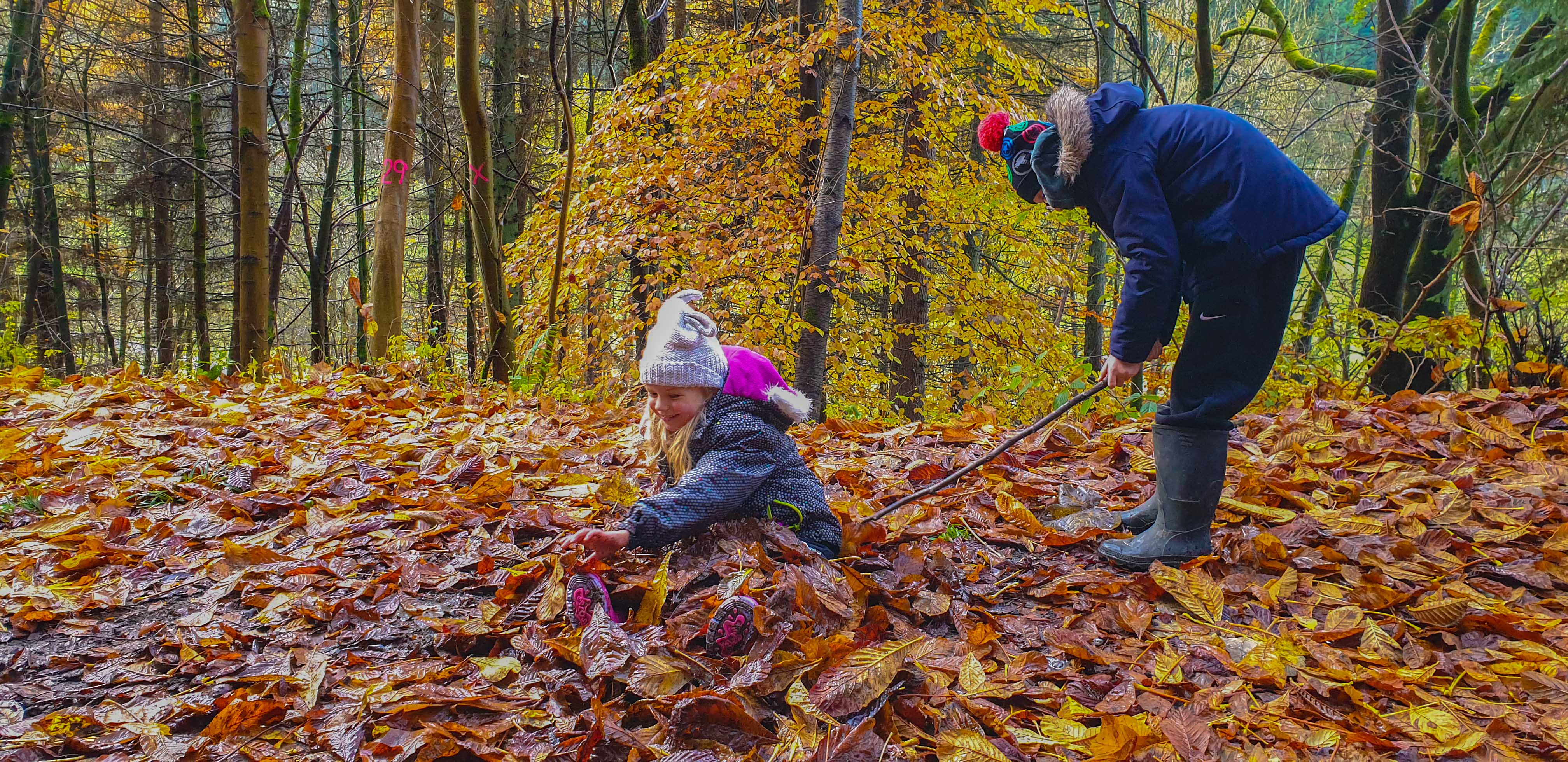 Flamingo Land
The award-winning Yorkshire theme park, Flamingo Land is an absolute winner with all children (and adults too) catering for all with thrilling rides and the large zoo. It's a fantastic day out for all of the family. Trudy says "I love the Peter Rabbit play area and the all the animals in the zoo. My favourite animal to visit is the penguin although they are smelly".
The theme park boasts plenty of rollercoasters and rides for the thrill seekers and smaller rides for younger children to enjoy. Sam's favourite ride is the Twistosaurus in the Dino-Stone park, "The spinning coaster is brilliant fun. Definitely my favourite ride".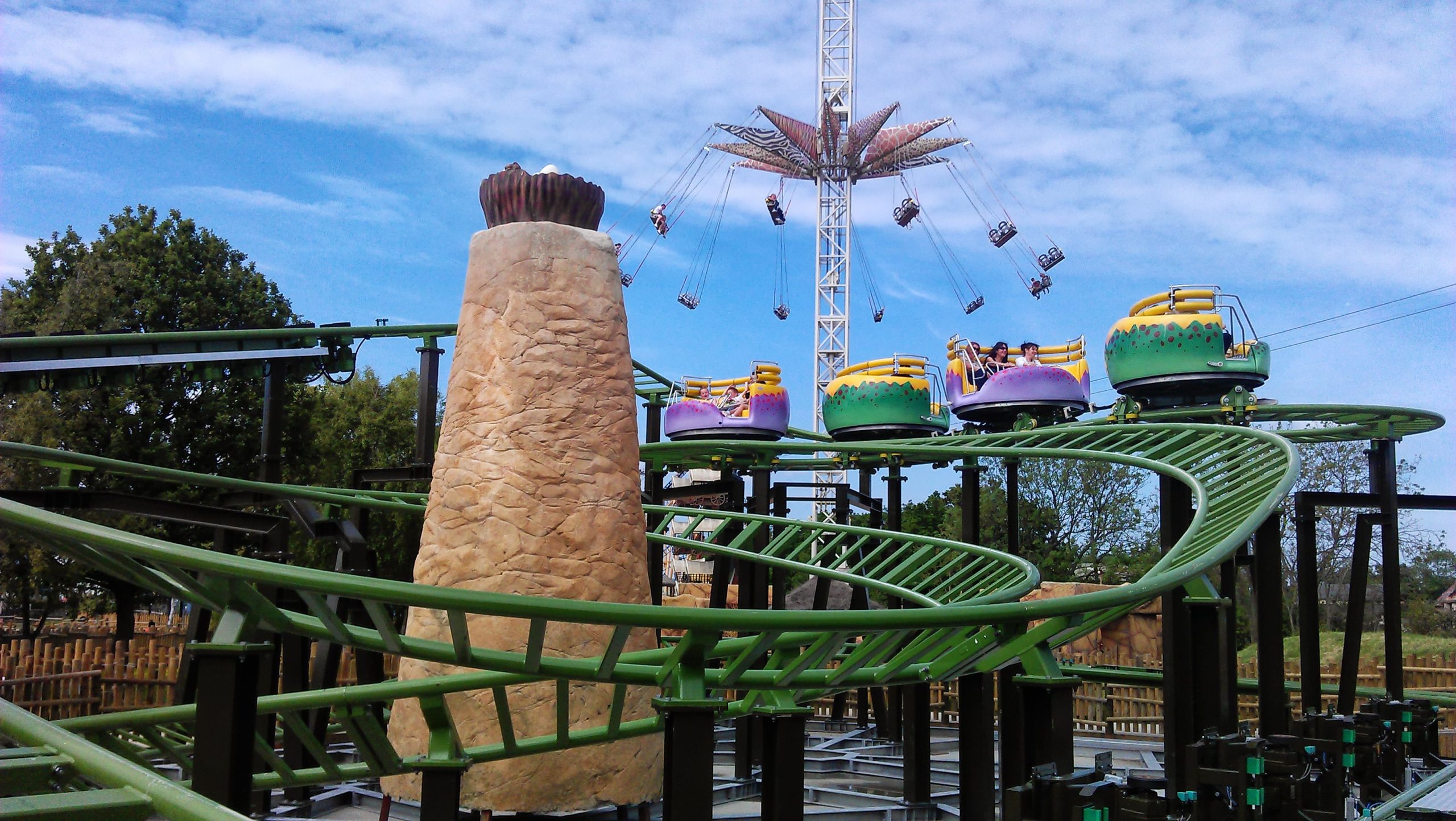 North York Moors Railway
The steam railway, NYMR, that runs from Pickering to Whitby is a wonderful way to step back in time when you step aboard a steam or diesel train. The train stops include Grosmont which has been made famous as 'Hogsmeade' station in the first Harry Potter film; Harry Potter and the Philosophers Stone. Goathland is the next stop which was used for the location of the ITV drama, Heartbeat. Wandering around the pretty village is a must. Both Sam and Trudy enjoyed our trip on the NYMR and it has become a favourite family memory.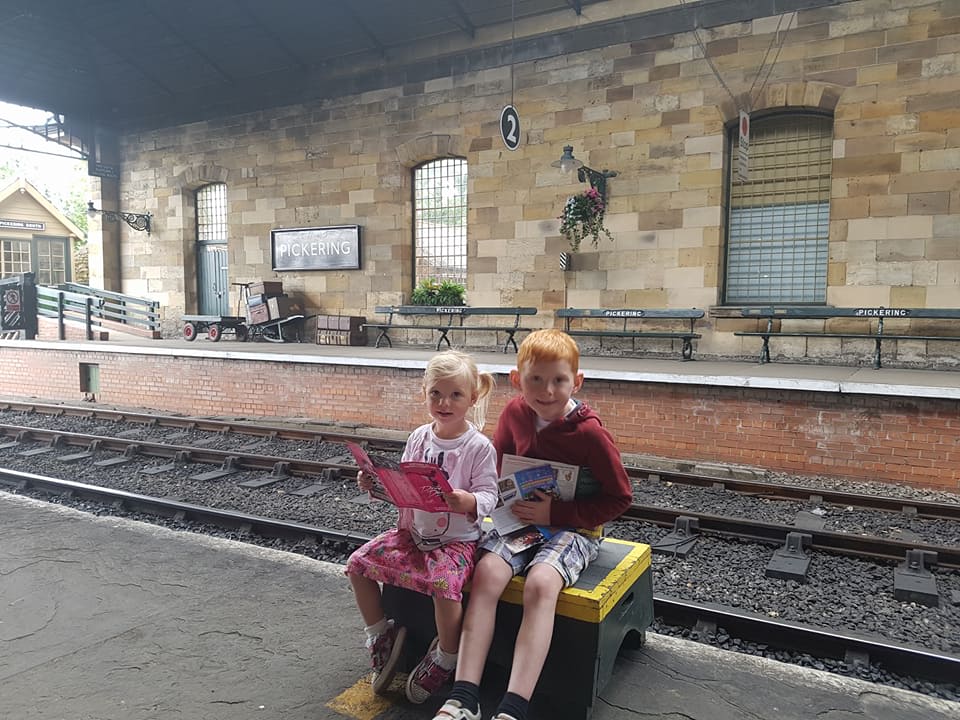 Pickering Castle
The 13th Century castle, managed by English Heritage, is the perfect visit for any princess or knight.  Walking around the old ruins, you are transported back to a time of sword fights and dragons. With plenty of outdoor space, children are free to engage their imaginations and adults are able to enjoy views across Pickering and soak up the history.
Sam loved peering into the old keep, also known as the King's room and Trudy stomped across the bridge ready to scare any lurking trolls away.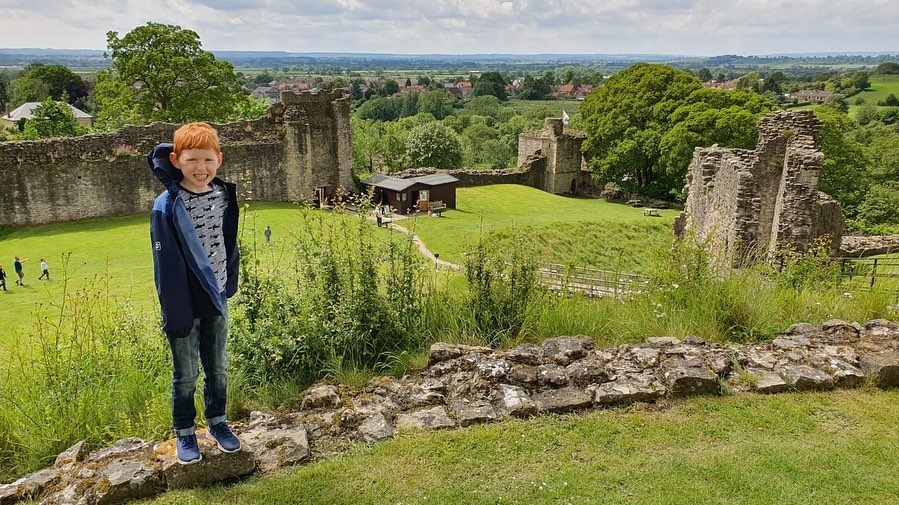 Baldersons Ice Cream Parlour
When asking the children their favourite thing about Thornton Le Dale, both very quickly said ice cream. Would any visit to the pretty village be complete without the famous cold treat?
Baldersons ice cream parlour has been producing their homemade ice cream for over 25 years and it is a firm family favourite. When asking Trudy what her favourite flavour was, it was a difficult decision "I love bubblegum, mint chocolate chip and strawberry". Decisions, decisions!  Being a fan of all things sour, Sam says "I love the lemon sorbet".  Of course, it's not just the children who enjoy it either, we are all happy to sample the variety of flavours available with honeycomb and white chocolate and raspberry flavours being a firm favourite.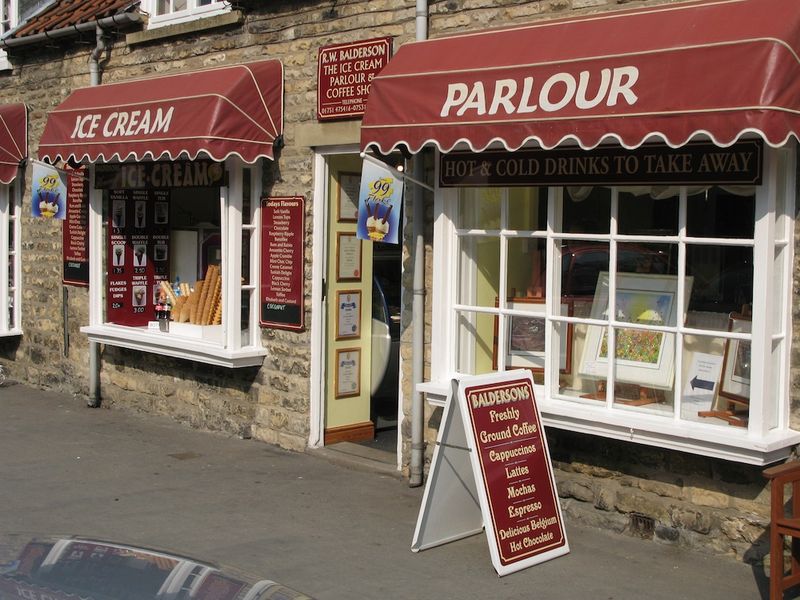 So there you have it, Sam and Trudy's top 5 things to do whilst visiting High Oaks Grange. After all the exciting adventures and ice cream tasting, then you can return to our 60 acre estate and enjoy our play area and explore the woodland. It is sure to help burn off any excess energy before settling down for a peaceful night's sleep in our award-winning properties.