It's time for our next guest blog! We recently welcomed Geoff, Katie, and their two lovely labradors to High Oaks Grange for a weekend of walking and exploring. Geoff was kind enough to write this blog post for us about their stay.
We always love hearing about our guests' experiences, so read on to hear Geoff's thoughts about their weekend in Bluebell Pod…

At the beginning of March, I visited High Oaks Grange with my wife and our two dogs (Loki and Milo).  We're all keen walkers, so we had been looking for a place in Yorkshire with plenty of open countryside and walking trails to explore. We settled on the North York Moors national park, and that's when we discovered High Oaks Grange. Feeling adventurous, we opted to stay in their double glamping pod, as neither of us had ever gone glamping before and we wanted to see what all the fuss was about!
Well, we quickly realised what all the fuss is about when we arrived. We were staying in Bluebell Pod, and we were just amazed by the facilities. Free Wi-Fi, a Smart TV with plenty of films and channels to watch, as well as a small kitchen with everything we needed. There was a welcome pack for the dogs which included some treats, which was a lovely touch. We felt very cosy and had a great view from the top of the hill. The weather was great so we sat outside our pod in the sunshine, and just soaked in the peaceful atmosphere.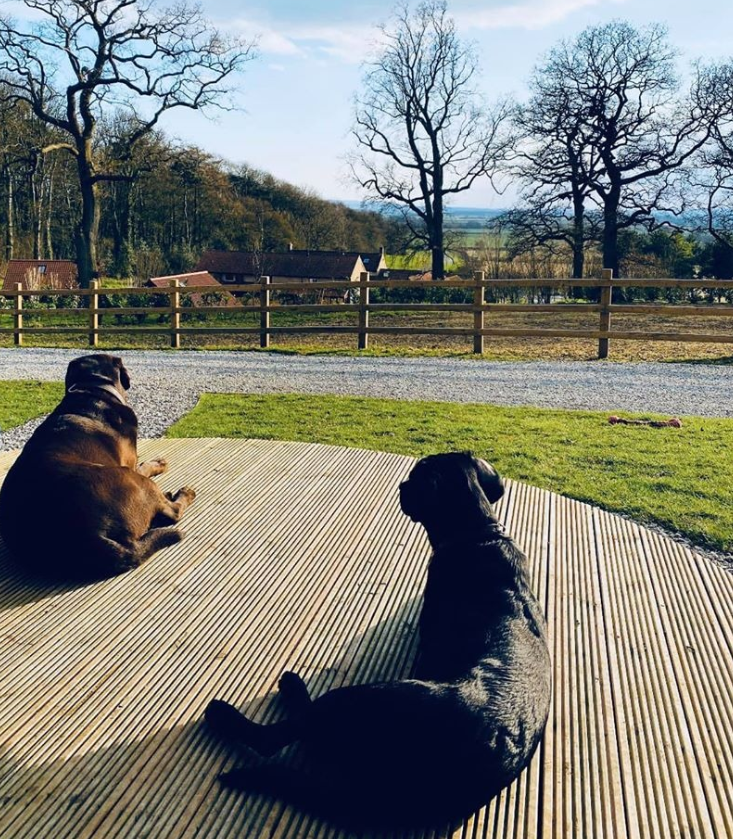 The High Oaks Grange estate is surrounded by many fantastic walking routes and is situated in a fantastic countryside setting, so we set off exploring after we'd unpacked on Friday afternoon. We walked the 4km circular route from Thornton-le-Dale to Elleburn and back. It was gloriously sunny, and we loved seeing all the pretty chocolate-box houses along the riverside path. Loki and Milo enjoyed this quick and scenic route, and then we headed back to spend a cosy evening in our glamping pod.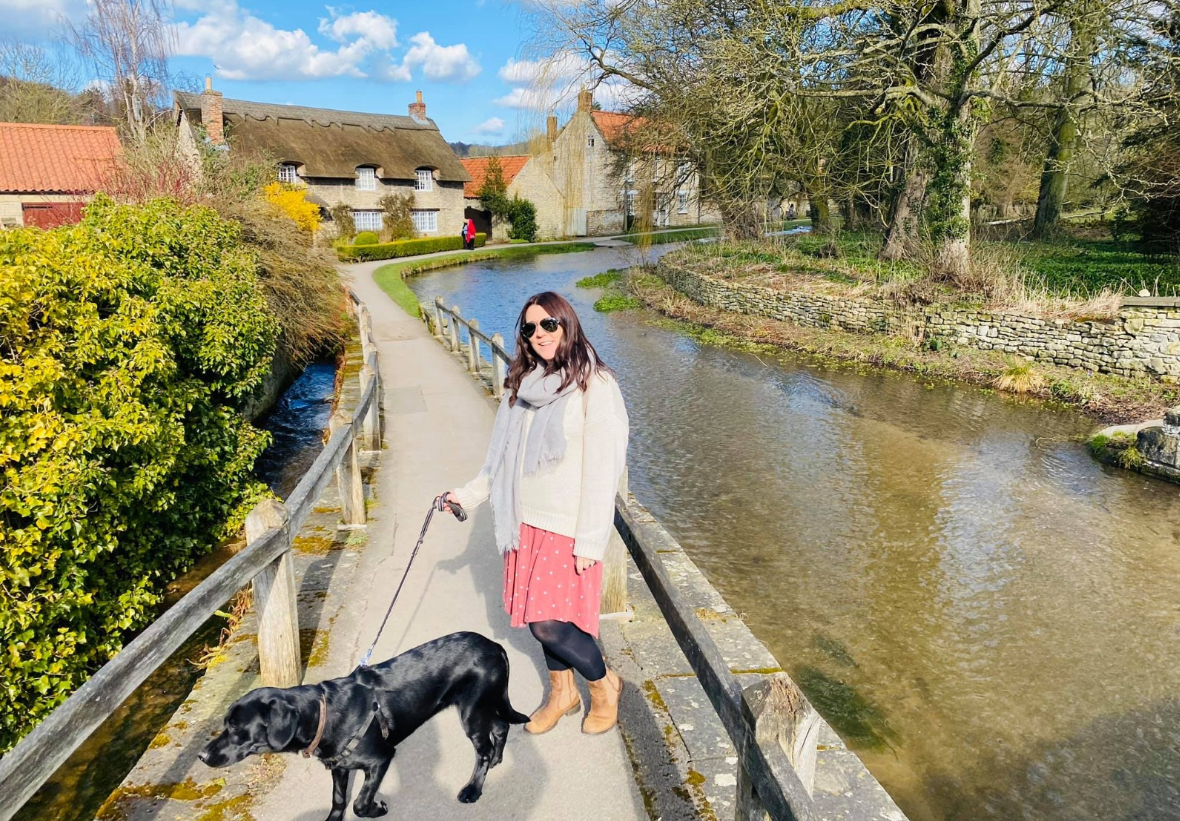 On Saturday we fancied something a bit longer, so we settled on a cracking 10k circular around Pickering Woods: an area which we've never visited before. The walk begins in Pickering town itself, and then heads north following Pickering Beck. It was a really lovely trail and the dogs enjoyed exploring through the woodland. We made sure to pop them back on their leads when we went though a field with sheep, but there were plenty of opportunities to let them safely run around and let off some steam. Again the weather was great, which made the walk even more enjoyable. The loop finishes back in Pickering, so we ventured to The Buck Inn for some well-earned drinks. It's a lovely dog-friendly pub with a great selection of beers on offer.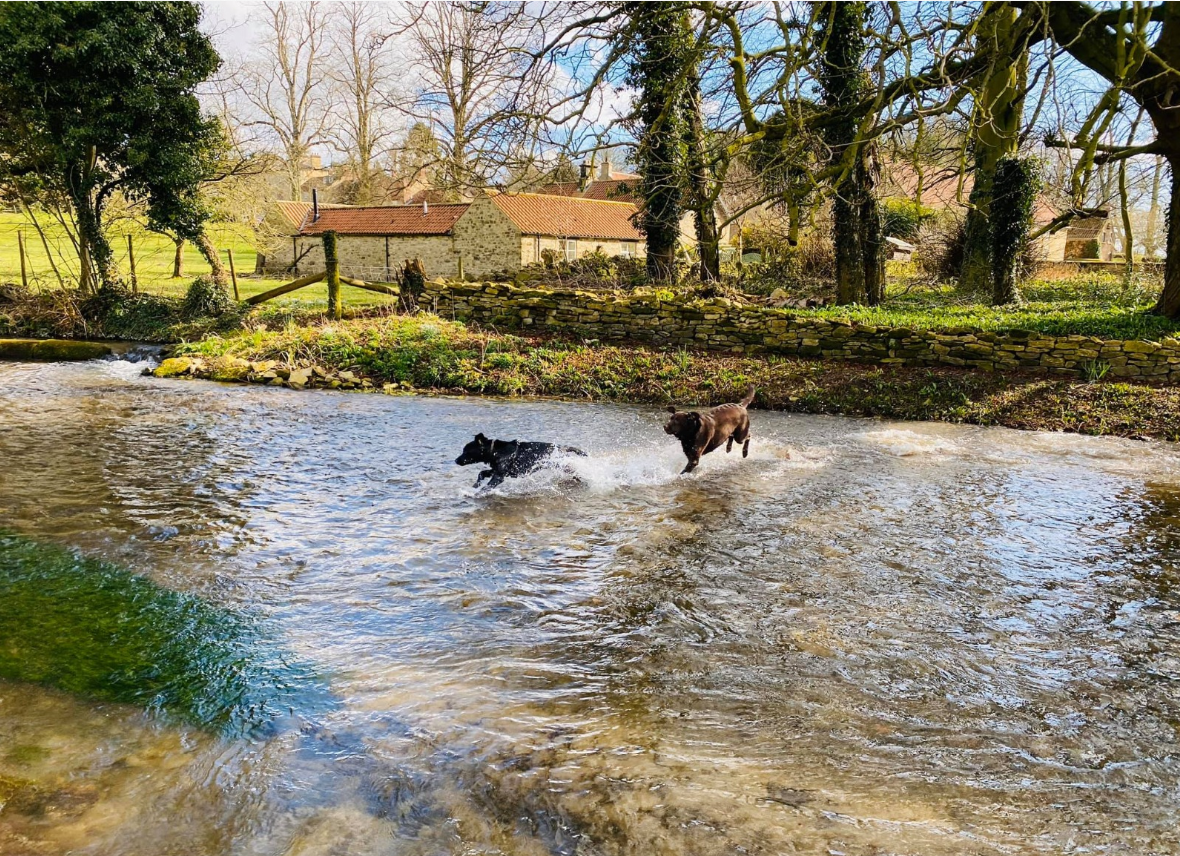 Sunday started a little slower for us with a delicious breakfast at Cedar Barn farm shop. This farm shop is literally right next door to High Oaks Grange; you just walk down the driveway and along the road for a few minutes and you're there. The food was awesome with really fresh ingredients, and we were surprised to see how extensive the farm shop was. You could easily buy everything you need for a short break from their selection of meats, cheeses, fruit and veg and essentials.
After breakfast, we set off to do the Cropton Round route. It's a relatively sheltered walk through the woodlands near the village of Cropton, with plenty of river crossings for the dogs to enjoy a paddle. It's about 11km and gets quite steep at the end, so it was a nice invigorating trail. There's lots of farmland nearby so you need to be mindful of grazing animals, but there were plenty of opportunities to let Loki and Milo off the lead as well. It took us about two hours to complete the loop, and the views were fantastic. We love this area and it was a great finale to a weekend's worth of walking.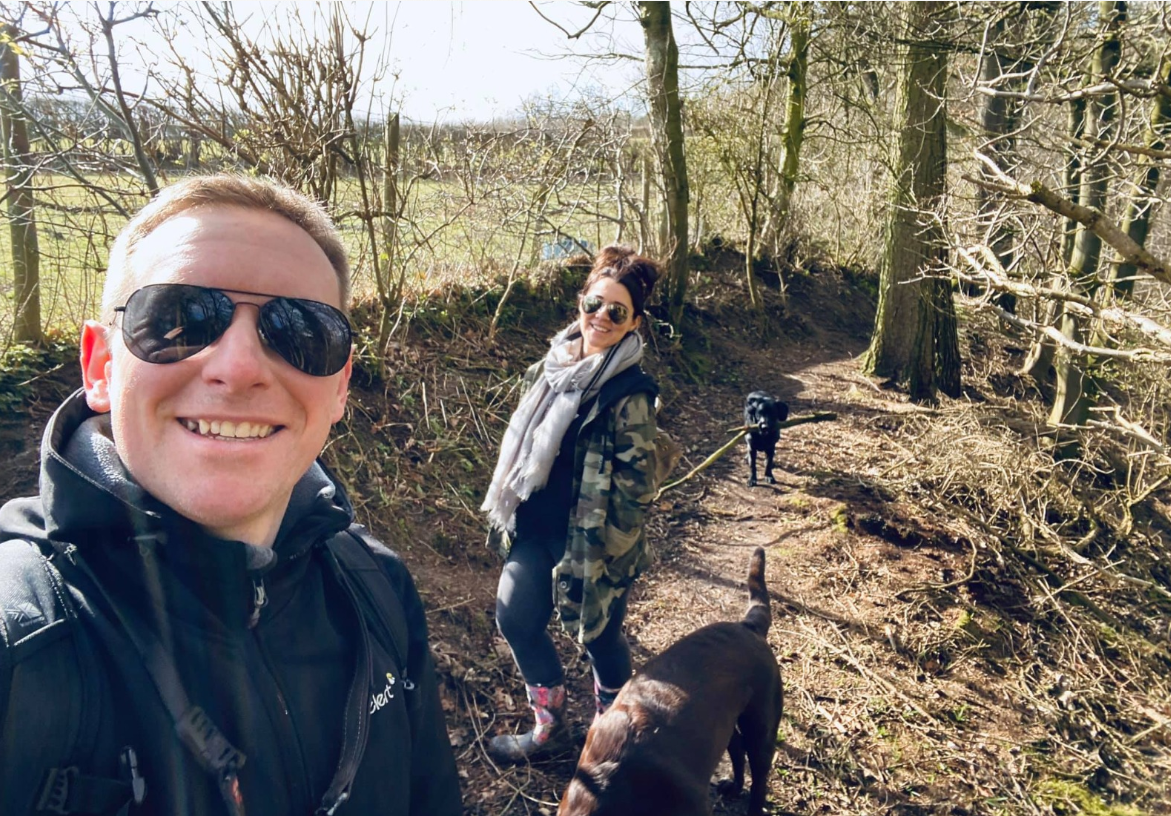 We were so reluctant to leave on Monday morning because we thoroughly enjoyed our stay, and will most certainly be coming again. Our first ever glamping experience was a great success, and we would highly recommend the High Oaks Grange glamping pods to anyone looking for some adventure!
We absolutely loved reading this guest blog post! It sounds like Geoff, Katie, Milo and Loki made the most of all the fabulous walking routes in the area. If you have stayed at High Oaks Grange and would like to submit a guest blog post, then please get in touch! You can email us at This email address is being protected from spambots. You need JavaScript enabled to view it..