What makes a luxury holiday extra special? For many guests, the answer is having access to a private hot tub. There's just something undeniably decadent about being able to relax in the perfectly heated water of your very own hot tub.
That's why all of our 5-star cottages and 4-star woodland lodges each have their own, and our 5-star converted farmhouse has an 18-foot swim spa!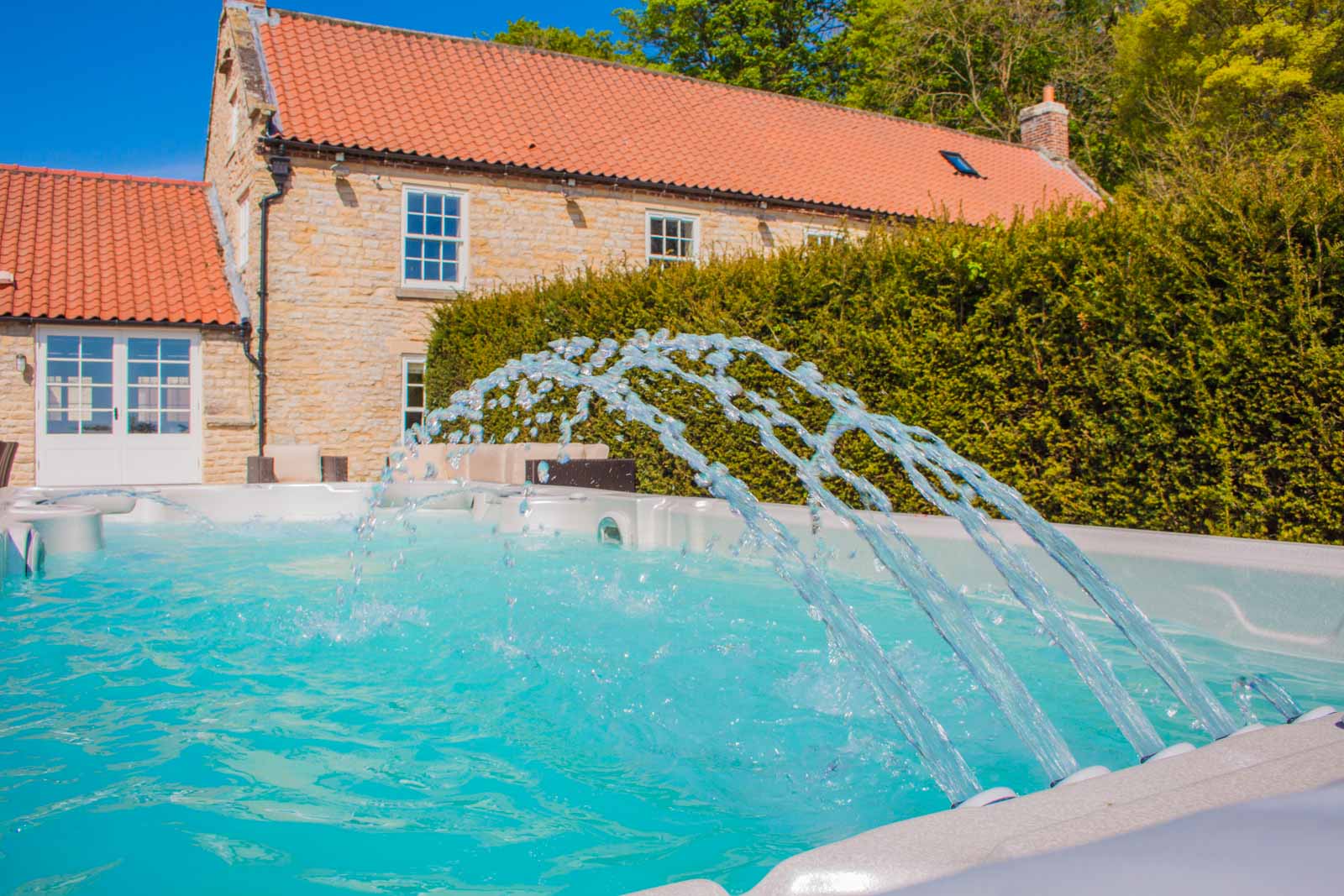 Why Choose a Hot Tub Holiday?
A hot tub is a place where you can relax, socialise, and enhance your overall wellbeing. The water in a hot tub is usually heated to around 38 degrees; slightly higher than the average core body temperature. This has a naturally therapeutic effect on the body, helping us to feel calmer and more content. Hydrotherapy is well-known for soothing aches and pains by relieving pressure from the muscles and joints, so a dip in a hot tub is a great form of self-care! It also offers the perfect opportunity for friends and family to unwind together, chatting about their day, and maybe enjoying a glass of bubbly (in the plastic glasses provided, of course!).
Hot Tubs at High Oaks Grange
We currently have four luxurious cottages and four cosy woodland lodges at High Oaks Grange, and each one has its own private hot tub. We chose a model called The Chelsea, which features multiple massage jets and underwater mood lighting, and is large enough for four adults. All the cottages have enclosed gardens, and the lodges are strategically angled so as not to be overlooked, meaning you'll feel a real sense of privacy whilst you're enjoying a peaceful soak. What could be better after a long day exploring the North York Moors National Park?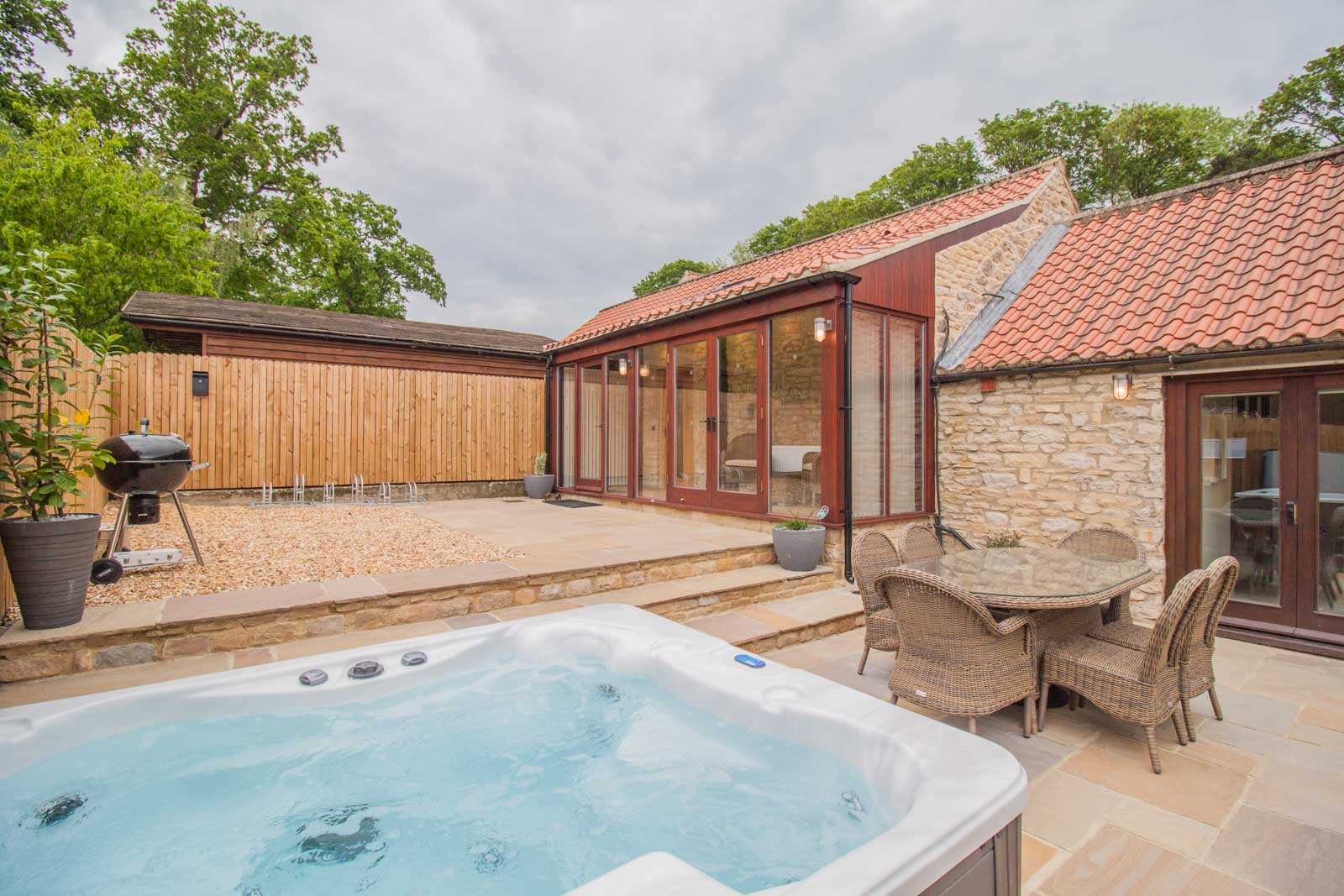 The Swim Spa at The Grange
The Grange is the epitome of "extra special". Our beautiful converted farmhouse sleeps up to twelve guests, making it the perfect place to host fabulous parties, family get-togethers, hen parties, and all manner of larger gatherings. Therefore, we knew we needed to find a hot tub which was 1) big enough for twelve people, and 2) suitably special for this lavish property! Enter the 18-foot Hydropool Swim Spa. Featuring two hydrotherapy massage chairs, cascading waterfall jets, and an adjustable current stream, this swim spa is a pool, hot tub, and aquatic gym all in one. Our guests love how it's large enough to swim in, but still has the luxurious feel of a hot tub. It is heated to a comfortable 35 degrees; a pleasant temperature for soaking in, and yet not too warm for swimming.