March is here, and spring is definitely in the air, even if we're still getting the odd raincloud! The first lambs of the season are starting to appear, and March also sees the return of three of the Moors' most iconic wading birds: curlew, golden plover and lapwings. We often see curlews on our estate, see if you can spot some when you visit!
It's the traditional time to see March hares 'sparring'. It's actually courting behaviour, as the females fend off the advances of the males! You'll have a good chance of seeing them in any open areas such as fields, grassland, meadows, moorland and woodland edges across the North York Moors. We occasionally catch glimpses of them dashing through the grass on our estate, and it's always a lovely sight.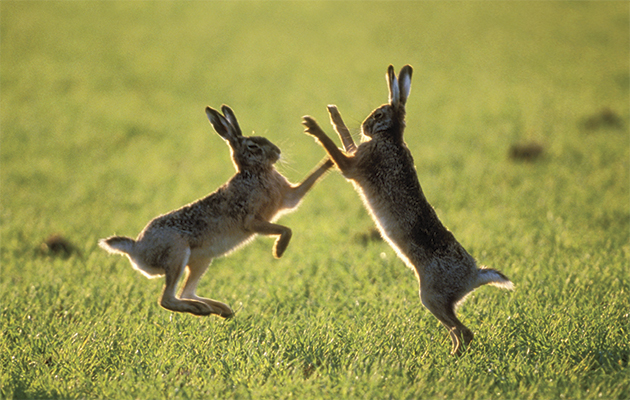 Keep your eyes peeled for frogs and toads starting to spawn in ponds and reservoirs. Toads emerge from winter hibernation on the moors and follow the same migration route back to their ancestral ponds each year. In Osmotherley, thousands of toads regularly try to make their way to Cod Beck Reservoir, crossing a busy road in the process. Toad crossing signs are set up, and dedicated volunteers patrol the road to help the toads cross safely!



Look out for bumblebees around the emerging spring flowers. Early blossoming trees such as blackthorn (whose fruit is the sloe berry) and willow are important sources of food for queens emerging from hibernation. So, if sloe gin is one of your favourite tipples, make sure you thank the busy bees, as without them there would be no pollination or fruit for your gin!
As the winter weather starts to give way to some spring sunshine, why not try a spot of beachcombing at Runswick Bay? This hidden gem was declared the country's top beachcombing beach by the BBC's Coast programme, and it definitely lives up to this title. Big tides and winter storms at sea can bring lots of beautiful shells to the surface, which are left lying on the shore, along with countless other curiosities. Driftwood, giant seaweed, odd sponges, ammonite fossils, shiny pieces of jet, and even shark egg cases might turn up.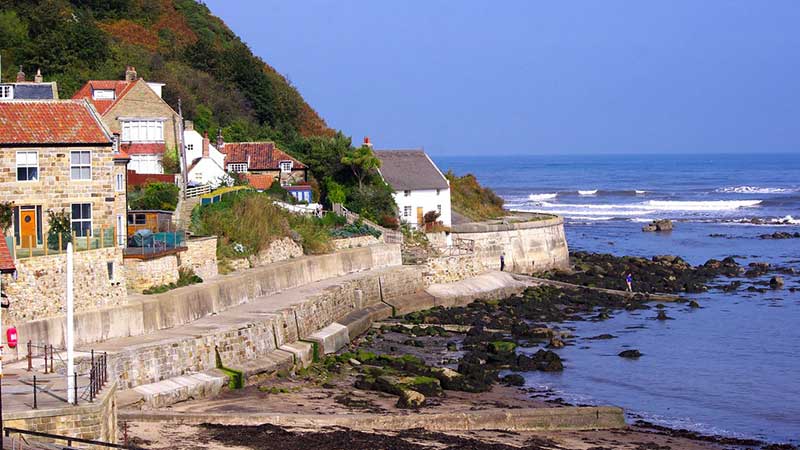 The North York Moors National Park is a fantastic place to visit at any time of the year, but it's particularly vibrant in the spring. High Oaks Grange is now open for 2020, so why not book yourself a Yorkshire staycation at this wonderful time of year?